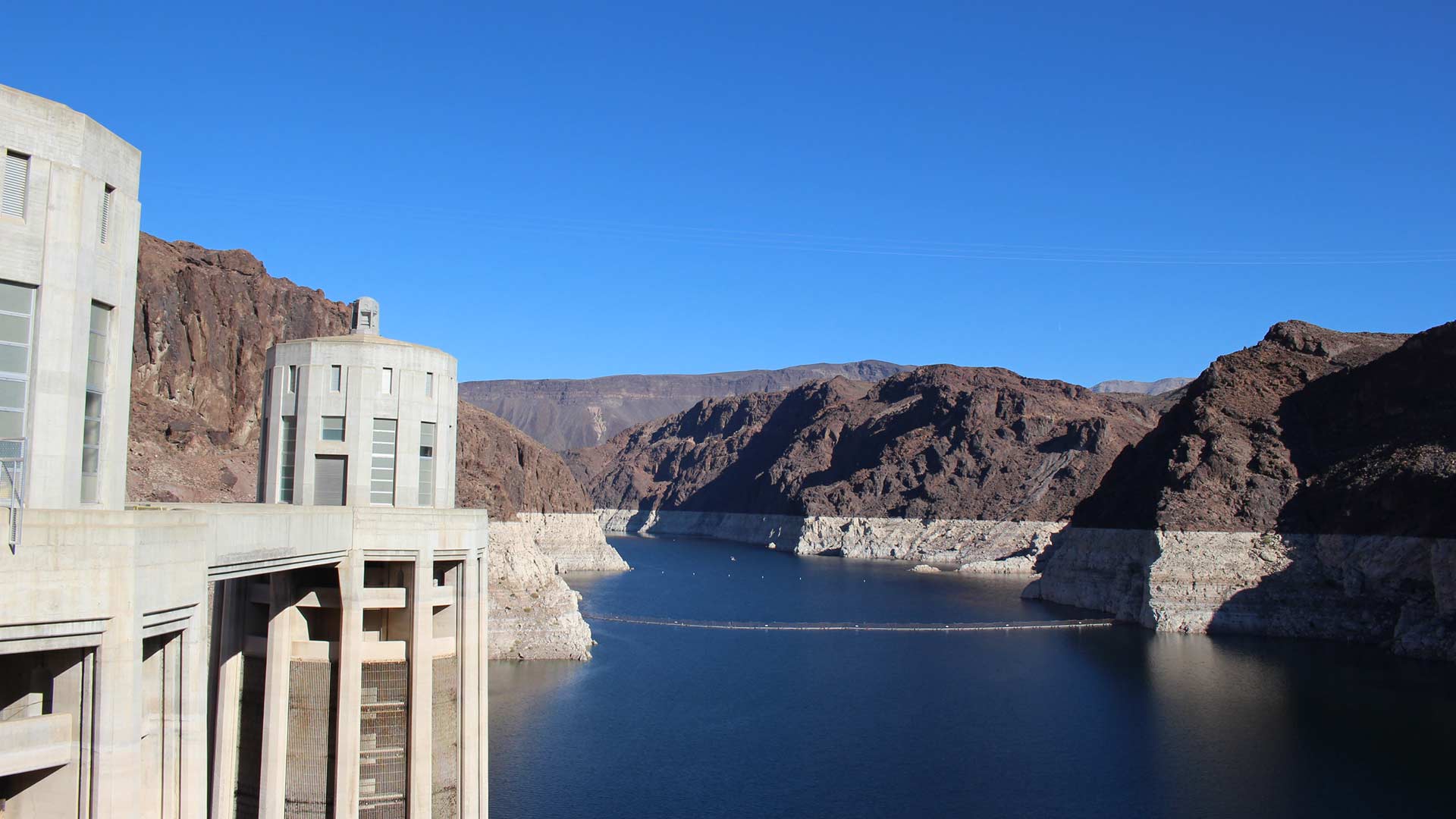 Lake Mead outside Las Vegas, Nevada, serves as the Colorado River's largest reservoir and a key water source for Arizona, California, Nevada and Mexico.
Luke Runyon/KUNC
The drought contingency plan took two years of negotiations for the seven Colorado River Basin states to approve, but only six days for Congress to pass.
On Monday, the U.S. House and Senate both passed legislation putting the plan into effect.
U.S. Rep. Raul Grijalva was one of the bill's sponsors. The Tucson-area Democrat told his colleagues the plan is imperative.
"This is not an infinite resource that we have, water, it is a finite resource, and we need to treat it that way," Grijalva said on the floor of the House.
The water levels in the Colorado River reservoirs are at historic lows. If it drops much more, a shortage will be declared, putting mandatory cuts in place.
The drought contingency plan (DCP) is supposed to help reduce water usage now and better deal with a shortage if it is declared.
In the Senate, Arizona Republican Martha McSally was a prime sponsor.
"This is about the livelihood of and the safety of 40 million Americans. The Colorado River DCP Authorization Act puts sound water policy over partisanship," McSally told the chamber.
The passage of the DCP does not end the work on Colorado River.
"This legislation does not lay out every last step that goes with every last step that those of us in Arizona must do. We are going to have to step up and meet our obligations," said U.S. Rep. David Schweikert, a Republican from Scottsdale.
The need to do more for water conservation became a bipartisan issue.
"We must continue to do this conservation together and manage our rivers in ways that allow cities to grow, ensure farmers and ranchers are successful, and keep our obligations to Native Americans," said U.S. Rep. Tom O'Halleran from Arizona's 1st Congressional District.
The drought contingency plan now heads to President Trump's desk.