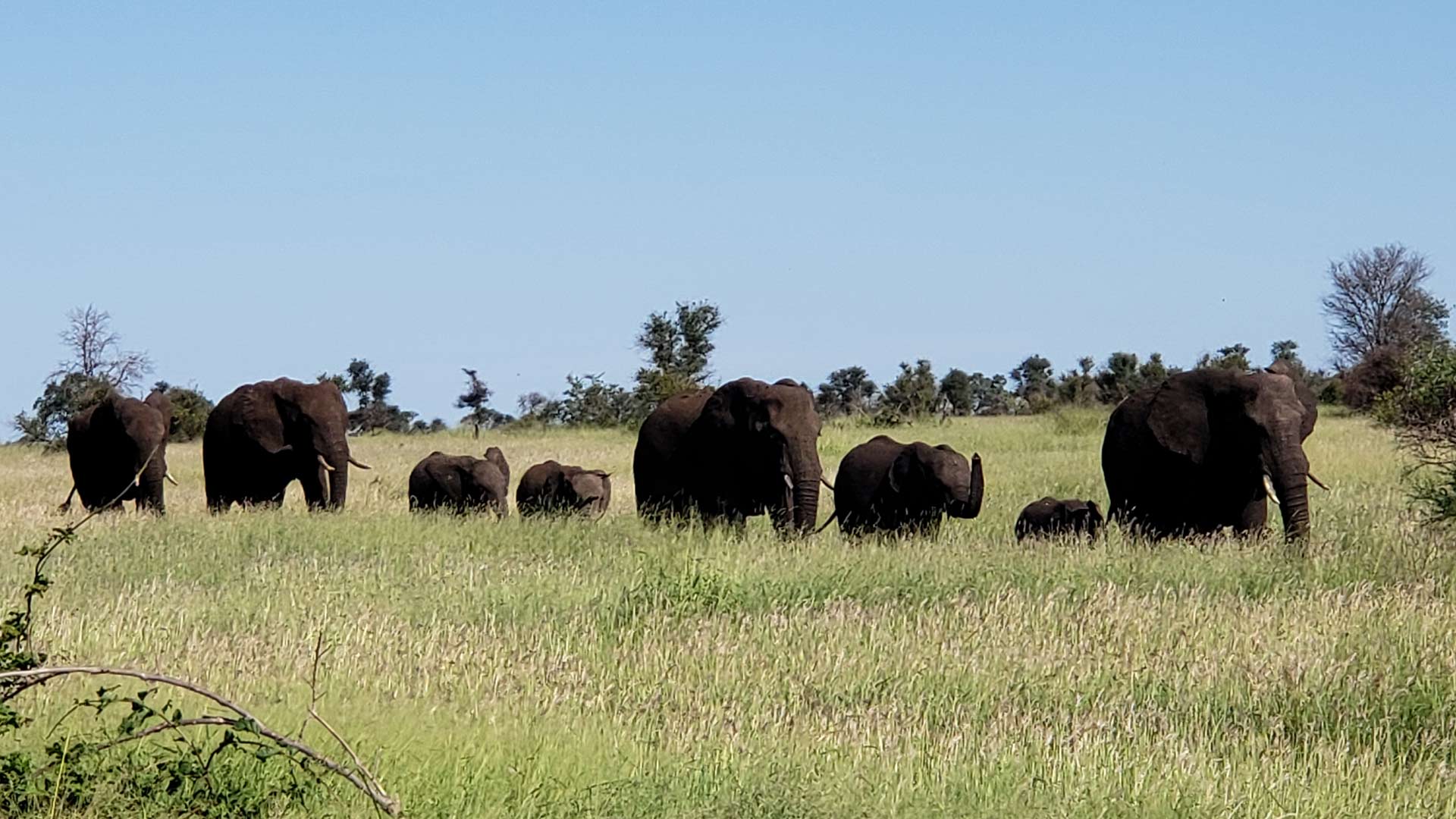 Researchers are studying the the impact of elephant populations on grassland trees and vegetation.
Courtesy of John Koprowski
Wildlife and natural resource conservation researchers at the University of Arizona are studying elephant populations in South Africa and their impact on the local landscape, in particular, marula tree populations.
Landowners and reserve managers in South Africa say the increase of local elephant herds is hurting the growth of marula trees in grasslands near Kruger National Park.
Chris Banotai is a Ph.D. student at the UA studying marula tree populations in Kruger National Park and nearby private nature reserves. He says the trees are a key regional resource. Animals and people eat the fruit, and it is also made into other products.
"It's also economically important because this fruit is collected to be used, or to produce beers," Banotai said. "They distill an oil from it that they use in cosmetics. It's also really culturally important."
Banotai says elephant populations in the region are prospering thanks to successful conservation efforts. But due to concerns about the elephants' impact on the landscape and the marula tree, the landowners and reserve managers are pursuing the potential of culling the elephant population through hunting to let the trees recover.
"People are sometimes using this as justification say that there are too many elephants on the landscape, because elephants have a heavy impact on woody vegetation. So some people use this as justification to say that we should reinstate culling of elephants or increase trophy hunting quotas and stuff," Banotai said.
Research on the elephants and their impact on marula tree growth continue.
---
Emmalee Mauldin is an AZPM intern and University of Arizona journalism student.