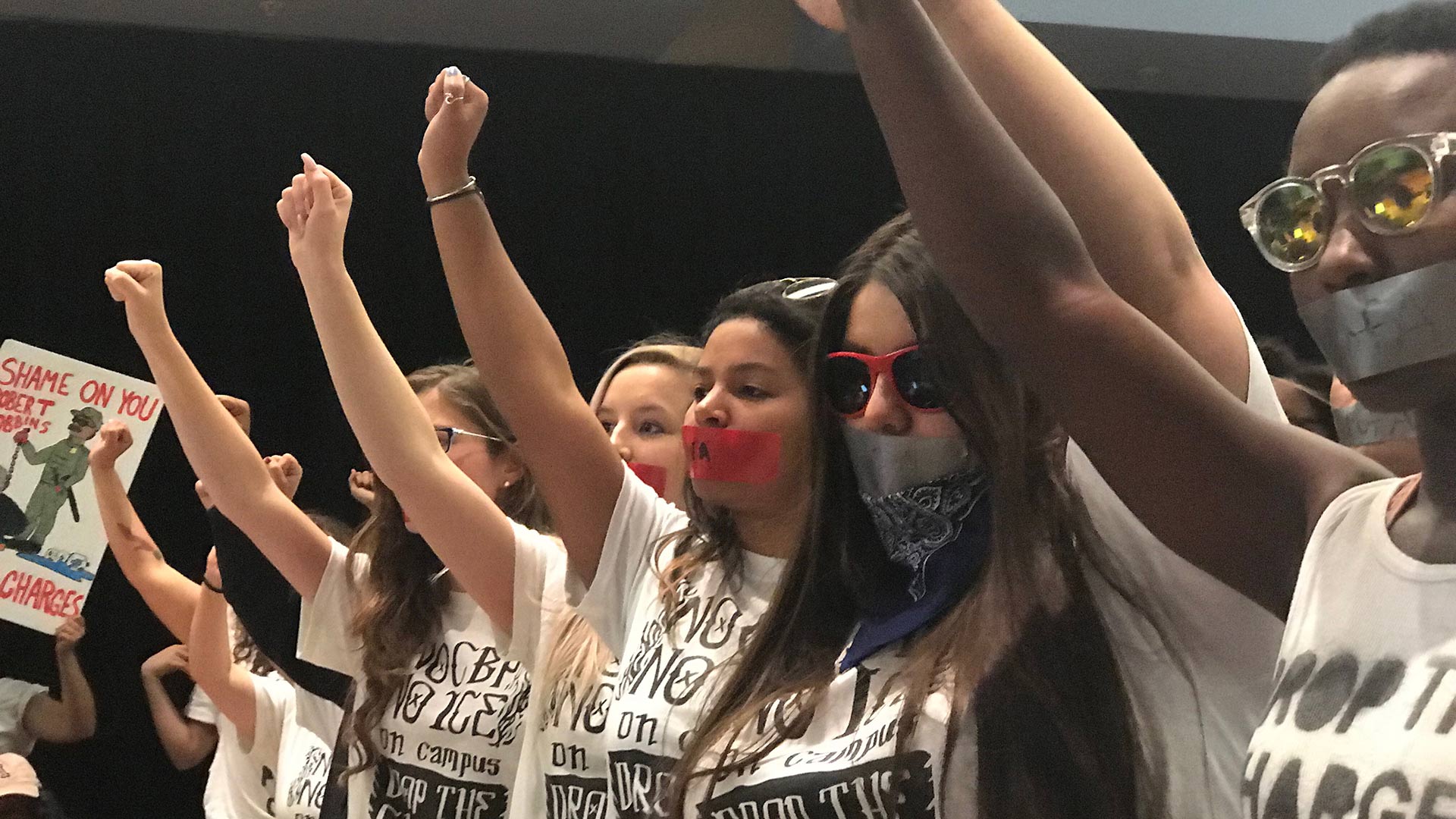 Silent protest by University of Arizona students and supporters at an April 11, 2019 Arizona Board of Regents meeting. They want U.S. Border Patrol banned from campus following events in March that resulted in charges against student protesters.
Nancy Montoya/AZPM
A University of Arizona Police Department report sheds new light on the arrest of three students in March and the events that surrounded it.
The report obtained by Arizona Public Media says that three UA students "chanted and yelled obscenities and derogatory remarks" at a pair of uniformed Border Patrol agents for over 40 minutes. The agents were speaking to about a dozen members of the Criminal Justice Club about career opportunities in the agency.
The report goes on to say that one of the protesters, Denisse Moreno Melchor, threatened to become aggressive, saying at one point, "you keep talking to me and I will become hostile." Several people took this as a threat of violence, the report says.
It also reports that a staff member from the university's Immigrant Student Resource Center observed the protest, and according to one officer, appeared to sanction it.
The report also says at least one class nearby in the Modern Languages building had to be moved outside because of the noise the students were making, and that the Criminal Justice Club changed its meeting place to avoid future confrontations.
The three students are scheduled to appear in court to face charges next week.
UAPD protest report

View at Google Docs
|

Download File