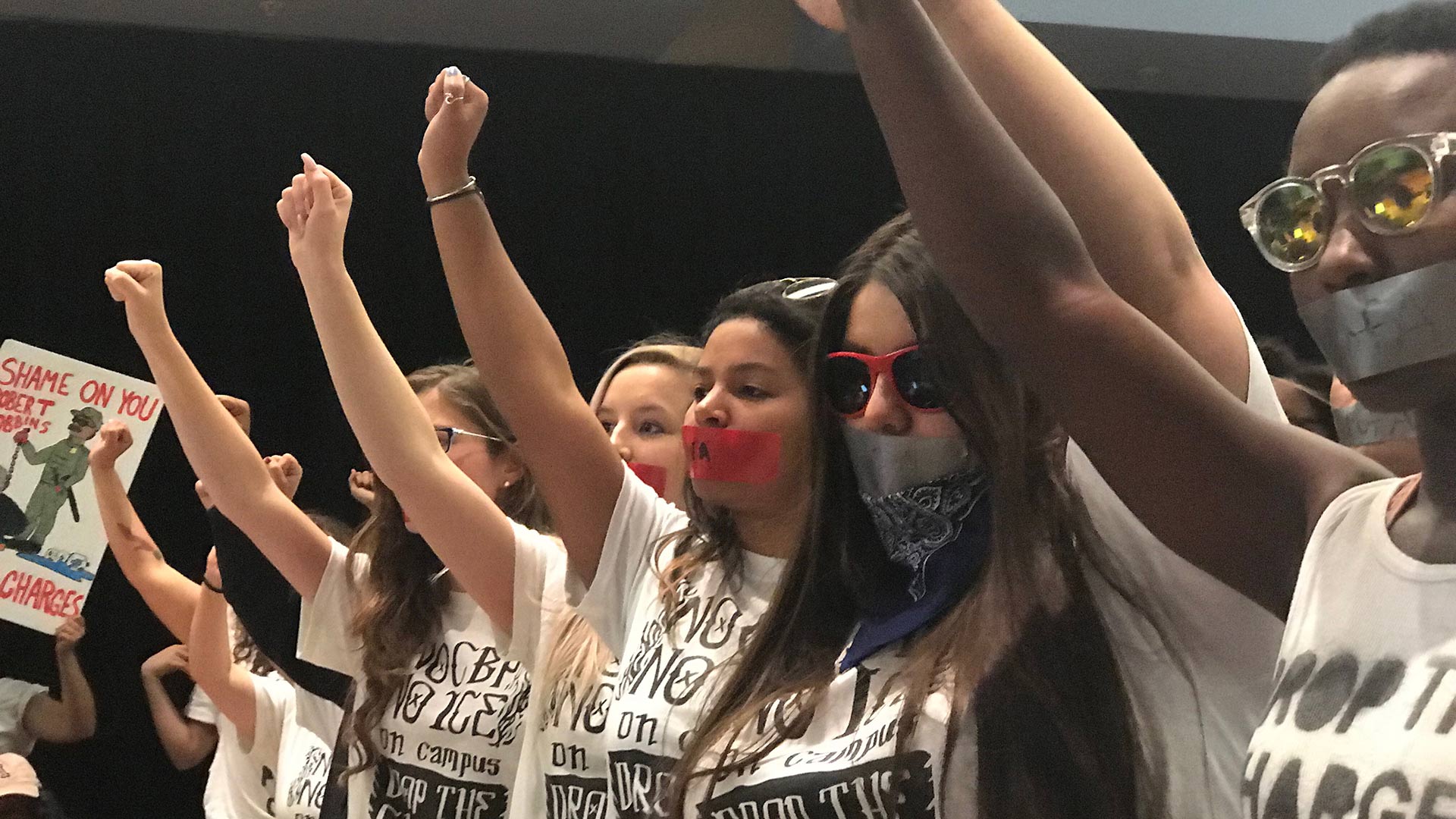 Silent protest by University of Arizona students and supporters at an April 11, 2019 Arizona Board of Regents meeting. They want U.S. Border Patrol banned from campus following events in March that resulted in charges against student protesters.
Nancy Montoya/AZPM
The heat has been turned up on University of Arizona President Robert Robbins over his decision to back UA Police in citing students protesting Border Patrol on campus.
Two protests on campus this week shared the same message: Ban Border Patrol from campus.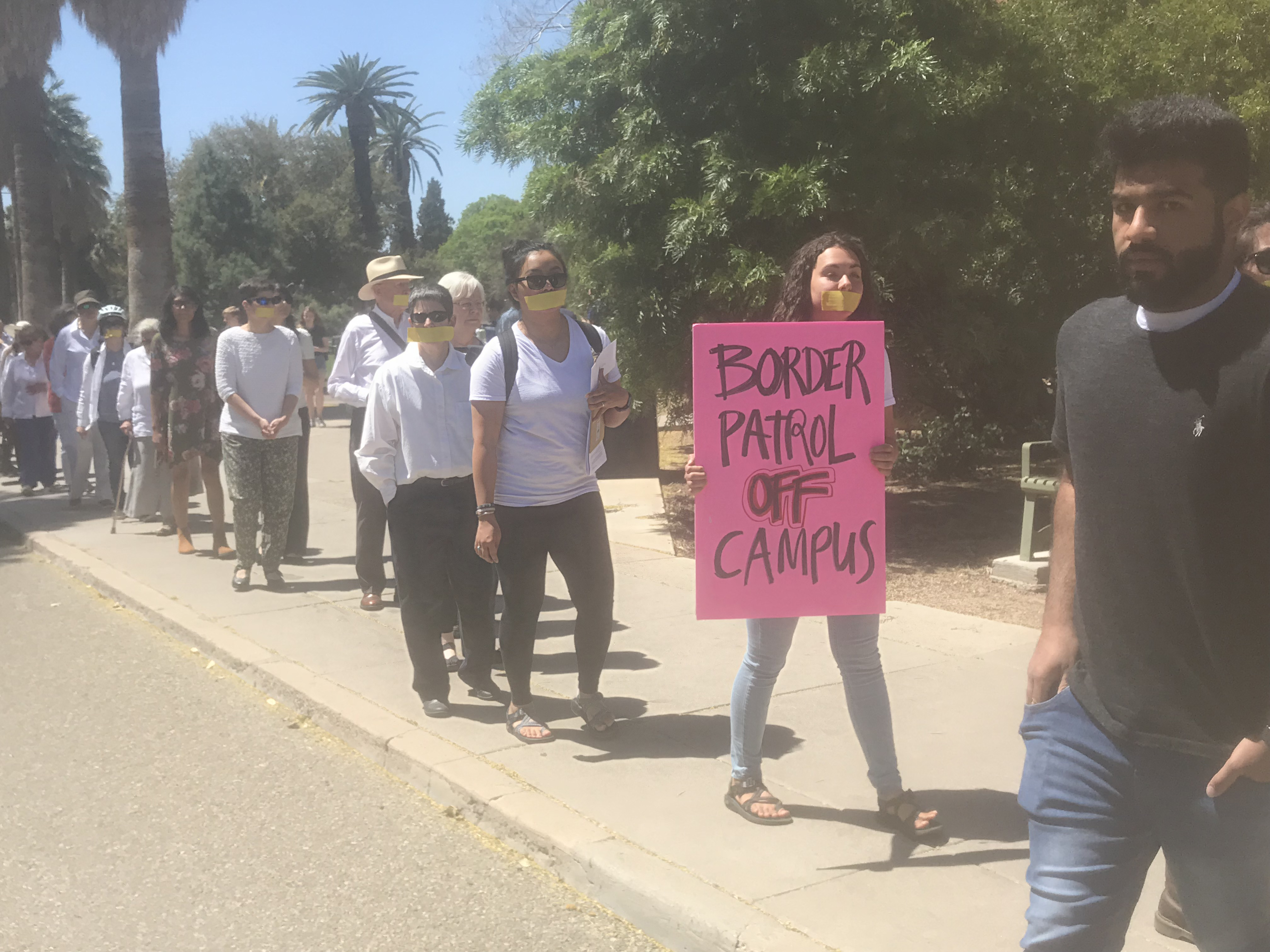 VIEW LARGER Faculty, staff and grad students silently protest the decision by the UA administration to support UA Police in the citation given to three students for disturbing a class where Border Patrol had been invited by other students to speak. (April 10, 2019)

Nancy Montoya, AZPM
On Wednesday, more than 300 University of Arizona professors, staff and graduate students walked single file through campus in a silent protest. They had their mouths taped shut to symbolize what organizers call "the criminalization of free speech on campus."
It all started on March 17 when U.S. Border Patrol agents were invited on campus to speak to a criminology class. They showed up in full uniforms and armed. Three students who interrupted the classroom presentation by chanting "murder patrol," and vulgarities in Spanish, were issued citations by UA Police.
Thursday, protesters showed up at the Arizona Board of Regents meeting demanding to be heard. One of them was student Mira Patel. She said that the charges should be dropped against the students and that Border Patrol should be banned from campus. If not, she said the protesters want UA President Robbins to resign.
University of Arizona president Robert Robbins is holding a community conversation about the Border Patrol and the larger free speech issue on campus later this month.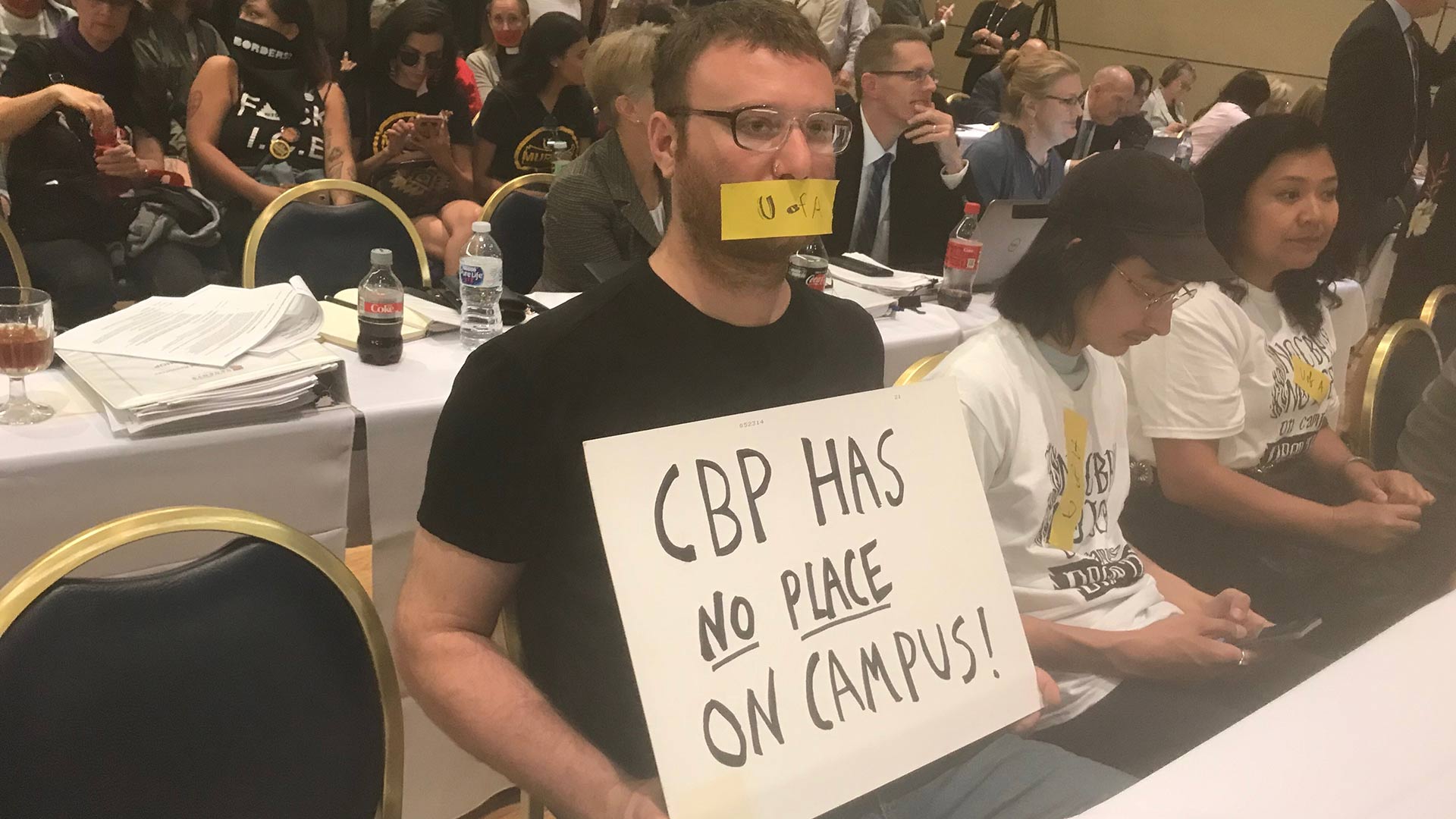 VIEW LARGER University of Arizona student holds protest sign at Arizona Board of Regents meeting. (April 11, 2019)

Nancy Montoya, AZPM