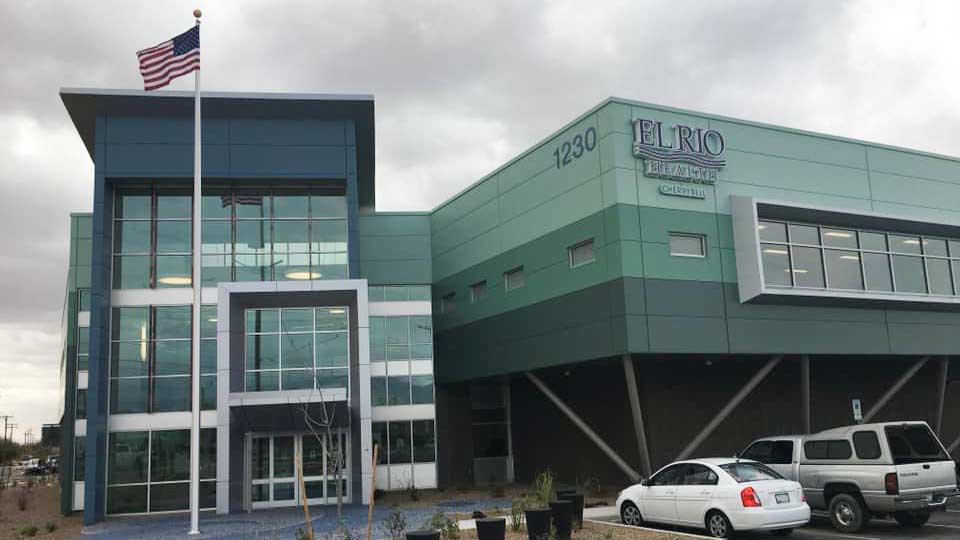 El Rio Health Clinic opens 11th clinic in Pima County

Nathan Holiday/El Rio Community Health
El Rio Community Health Center has opened its 11th clinic in Pima County. The Cherrybell Clinic in Tucson's Ward 5 is a 50,000-square-foot clinic that will house more than 150 medical professionals.
Services at Cherrybell will include primary medical care for children and adults. There are state-of-the-art lab facilities, including mammography, ultrasound and X-ray. Other services include pharmacy, behavioral health, dental, and health and wellness options.
The building is expected to get more than 50 percent of its power using solar energy panels that will do double duty as shaded parking for patients and employees.
The Cherrybell Clinic will have expanded care for HIV/AIDs patients. Nancy Johnson, the CEO for El Rio Community Health, says, "El Rio takes care of more individuals with HIV/AIDs than anybody else in Southern Arizona." She adds, "They had really outgrown their small health center on the west side of town, so they moved into the new building, double their current size."
Another new resident of the building is the small clinic that was taking care of homeless individuals.

VIEW LARGER Doctor Examines Child at the First El Rio Community Health Clinic (1972)

El Rio Archives
The El Rio Community Health Center started in 1970 as part of President Lyndon B. Johnson's war on poverty. In 1964, President Lyndon B. Johnson made a declaration that would change health care in America. In a speech before both houses of Congress, he said, "This administration today — here and now, declares an unconditional war on poverty in America."
The War on Poverty Act poured millions of dollars into cities all over the country in desperate need of health care. Tucson was one of those cities. By 1970, the community group that had formed to apply for federal grants had secured land on Tucson's west side.
Pima County joined the effort by donating an old building known as the Mother Higgins Juvenile Detention Center and donated $50,000 dollars to renovate the facility and to turn the jail cells into the first medical examining rooms. As it turned out, those 18 jail cells were the perfect size for the first medical examining rooms.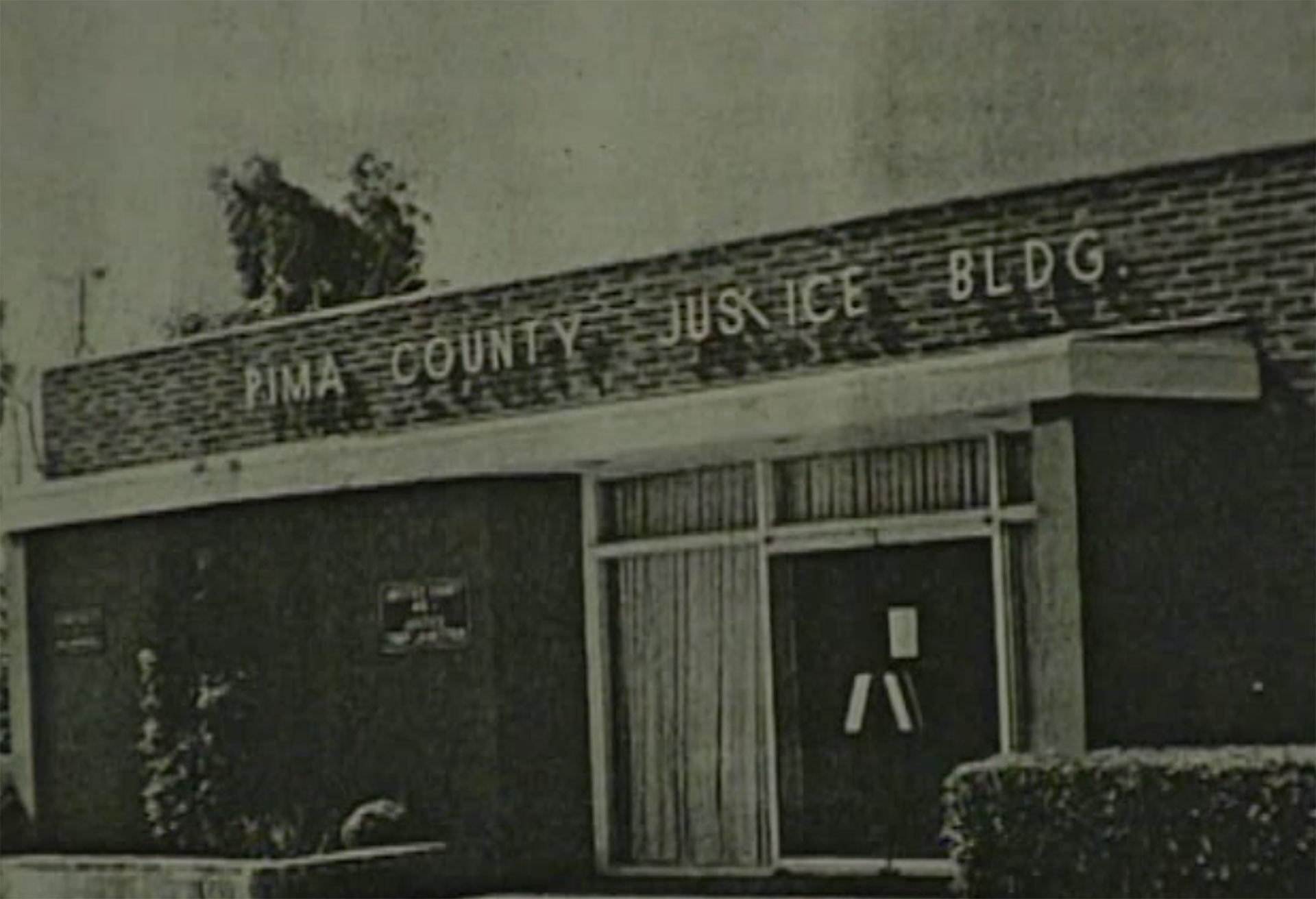 VIEW LARGER Pima County donated the closed Mother Higgins Juvenile Detention Center to El Rio to house the first treatment rooms.

El Rio Archives
Today, El Rio Health has grown to one of the most highly regarded integrated health centers in the country. Paula Mandell, the deputy director of the Pima County Health Department says, "I can't imagine Pima County without having an El Rio and all of the wonderful things they do in the community."
Mandel says modern day health care is high tech and expensive and that El Rio Health Center has fine-tuned the art of collaborating with other health care groups for the benefit of the entire community.
It may have started as a small clinic where jail cells were converted into examining rooms, but today, there are more than 1,300 employees serving over 100,000 people per year. The annual budget exceeds $160 million, making El Rio Community Health a national model for other community health centers.