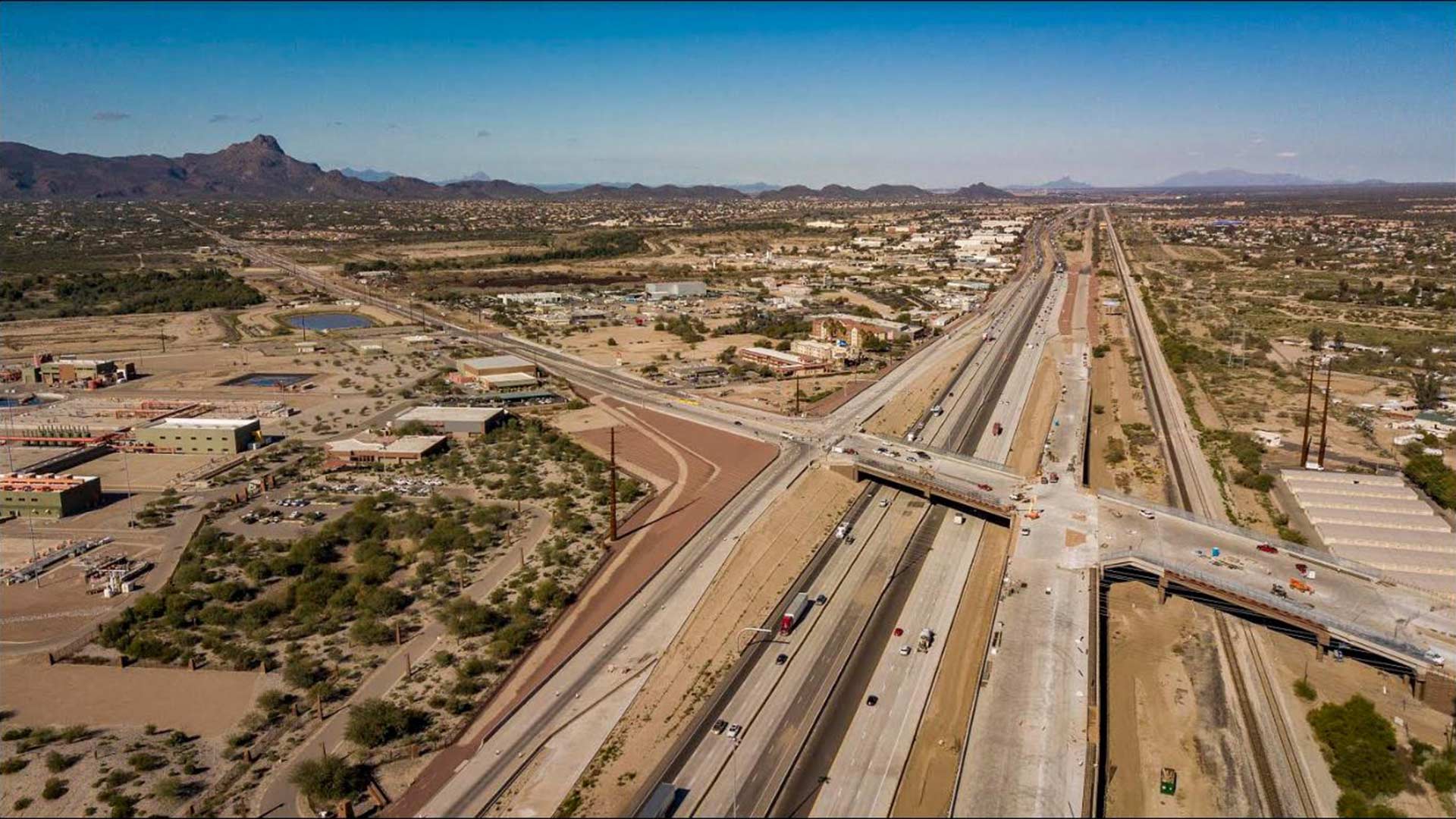 The intersection of Ina Road and Interstate 10 seen in a photo posted on the Arizona Department of Transportation Facebook page, March 14, 2019.
As of 5 a.m. Thursday morning, Ina Road at Interstate 10 in Marana was open.
The intersection has been closed for the last two years while the Arizona Department of Transportation completed a major renovation project. ADOT Spokesperson Tom Herrmann says in the past, Ina Road had two lanes that went under I-10 and required commuters to stop for trains.
"We've built a new bridge that carries traffic on Ina Road over, not only I-10, but also the railroad tracks. This will save people a lot of time and certainly make things safer by not having to cross the railroad tracks every trip," said Herrmann.
Highway on-ramps connecting Ina to I-10 will reopen in a couple weeks. Two lanes of Ina are currently open, and two more will open in six to eight weeks. In this time, ADOT will also open a new bridge for Ina Road to go over the Santa Cruz River.
According to the Arizona Department of Transportation's press release, the project cost $128 million. It was funded by the Federal Highway Administration, the Pima Association of Governments and the Regional Transportation Authority.
The town of Marana also committed $7.9 million to the new bridges across the Santa Cruz River.
He says the project at Ina Road was one of four other interchange construction projects. The next will be at Ruthrauff Road. It's expected to begin this summer.