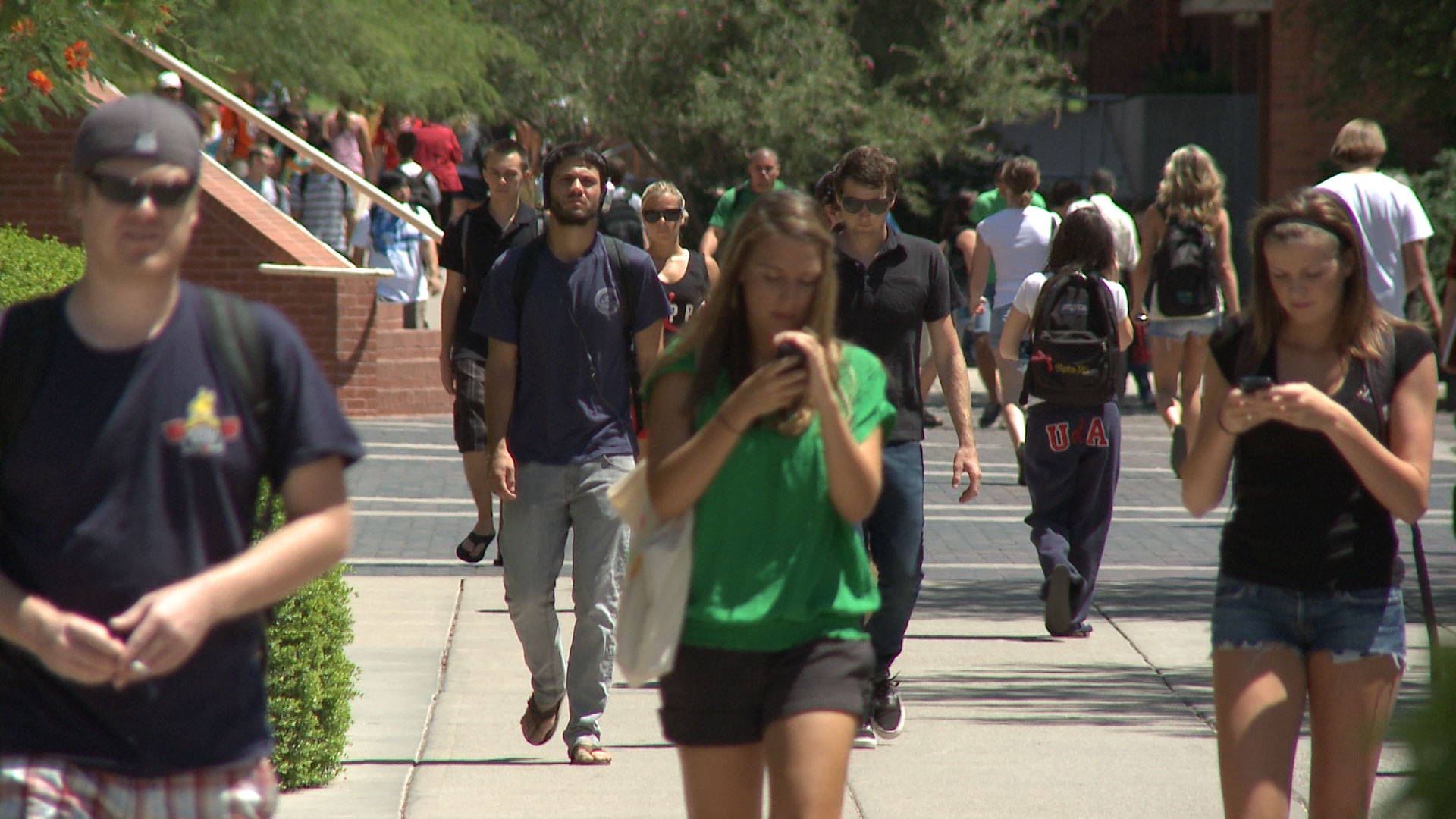 Students walk on campus at the University of Arizona.
AZPM Staff
Despite worries on the part of some students and financial advisers, the recent partial government shutdown did not put at risk the federal financial aid of University of Arizona students, according to the UA Office of Scholarships and Financial Aid. That includes aid for incoming freshmen for the 2019-20 school year.
The IRS tax transcript tool used for FAFSA applications was offline during the shutdown for a few days for scheduled maintenance work. That may have led some students to believe the shutdown was halting FAFSA progress.
Arlene Benavidez, executive director of the Metropolitan Education Commission in Tucson, says FAFSA applications continued to be processed during the shutdown, but there have been persistent problems with the IRS tool since last year and it is difficult to tell whether this issue was exasperated due to the temporary government closure.
The Department of Education also targets around 30 percent of students across the nation for income verification, which requires more paperwork. Carrie Warick, Director of Policy and Advocacy for the National College Access Network, says it can be burdensome under normal circumstances.
"All of that process takes a long time, is very cumbersome for students and is difficult to tease out whether delays are related to the government shutdown or not. I would say we've heard the same number of complaints during the shutdown as we did prior to the shutdown," Warick said.
The University of Arizona has not yet begun to do income verification for the 2019-20 school year.
There were delays for selective service registration database matches, required of men 18 to 25, which will lead to those students' FAFSAs being reprocessed.
While confusing, financial aid officials say there should be no delays to student funding as a result of the government shutdown.
---
This story corrects an article by AZPM last week that erroneously stated some University of Arizona students, including incoming freshman next fall, could be at risk of losing their federal financial aid as a result of the partial government shutdown.