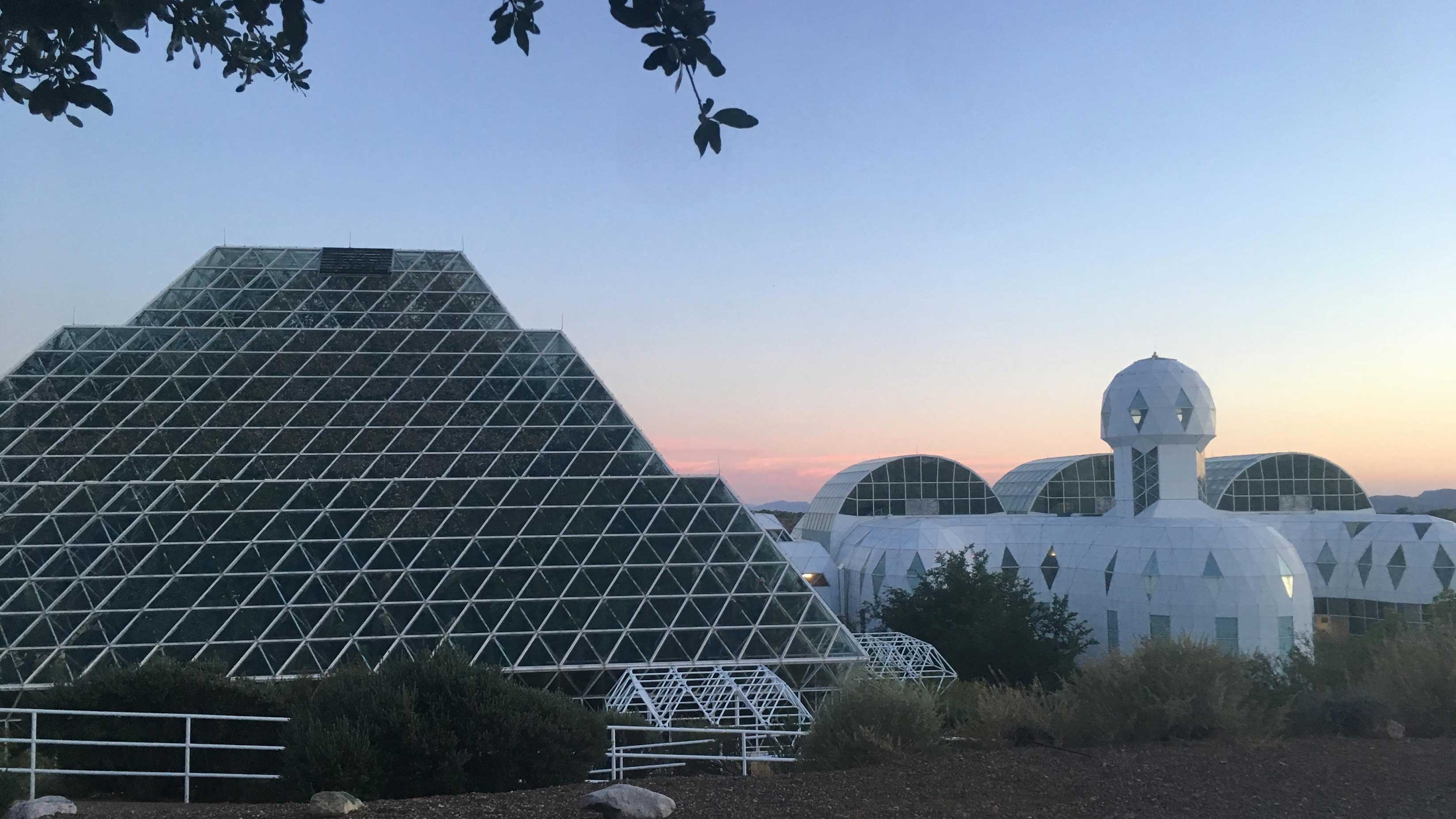 Biosphere 2's iconc glass-walled rainforest, left, has been closed while scientists conduct a four-month drought study.
Courtesy of Christiane Werner
Scientists are midway through a four-month long experiment on drought at Biosphere 2.
It started in September when managers closed the Biosphere's iconic rainforest biome. University of Arizona environmental researcher Laura Meredith notes Biosphere 2 provides a unique ability to improve computer modeling that can predict drought effects.
"This is no rain. We're into the third week of an eight-week drought, where under the glass of Biosphere 2 we have the capability to turn off the water pipes," she said.
Meredith says instruments embedded among the trees and plants are measuring the impact of drought. She notes the water will be turned back on before anything inside the rainforest becomes damaged.
The biome will remain dry for another five weeks. Researchers plan to use the information from the experiment to improve computer models that predict changes due to drought conditions around the world.