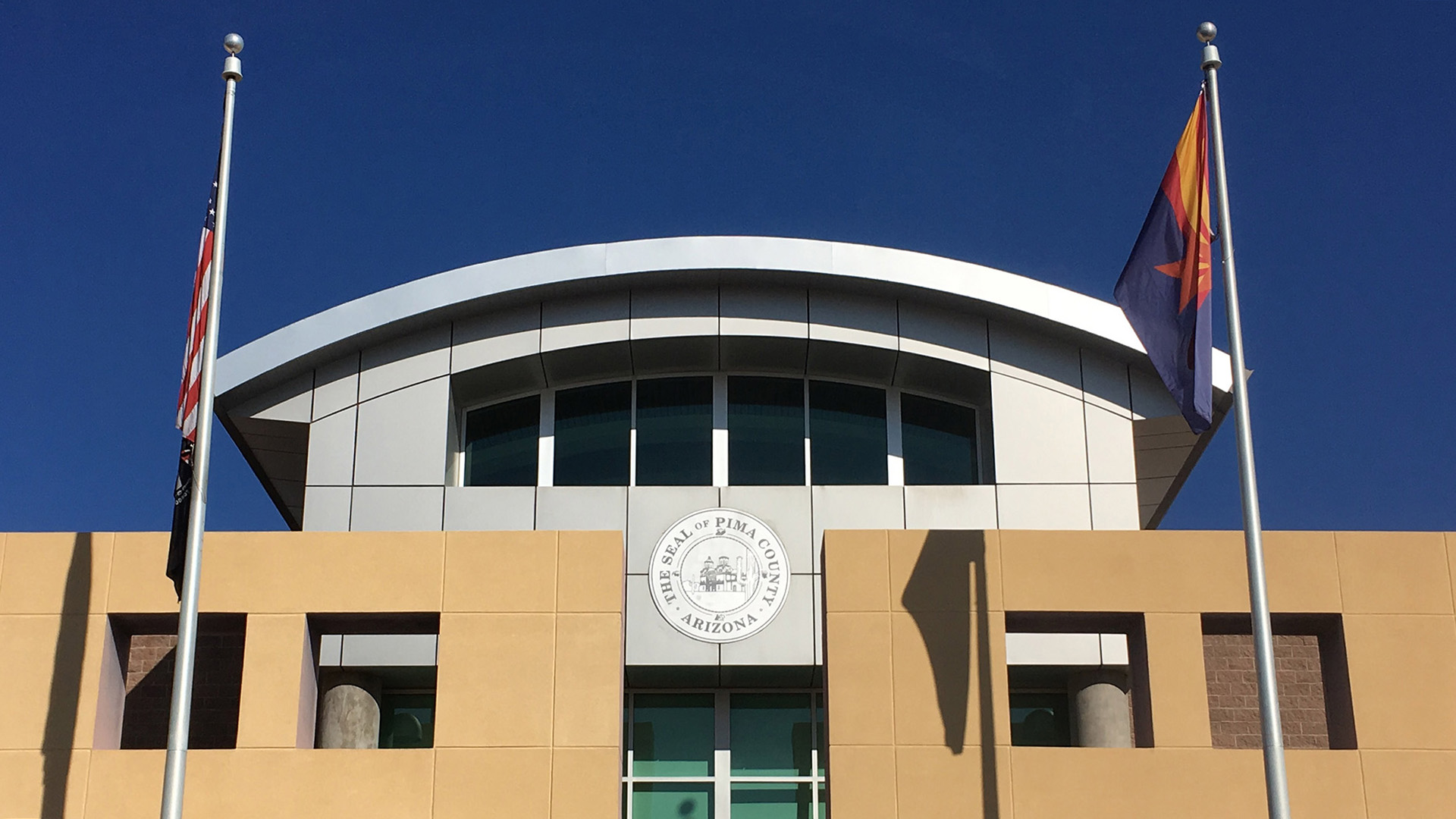 Pima County Juvenile Court Center
Emma Gibson/AZPM
Pima County officials say they're interested in establishing an Indian Child Welfare Act court next year.
If a child who is a member or could be member of an American Indian or Alaska Native tribe has a case in juvenile court, the Indian Child Welfare Act prioritizes raising that child within their family or tribe instead of placing the child in a non-tribal adoption or in state custody.
Congress authorized the act in 1978 to keep alive the distinct languages, traditions and culture of Native American tribes. The National Indian Child Welfare Association states that, before enactment, 25% to 35% of Indigenous American children were removed from their families and 85% of those children were placed in homes outside of their tribe.
Pima County Superior Court Judge Kathleen Quigley said having an ICWA court would allow a legal team to specialize in these cases, much like with a mental health or drug court.
"Instead of having 14 judges deal with ICWA cases, we'd have one judge who would deal with it the same way, so everybody could have an expectation of how things would proceed," Quigley said. "And I believe the tribes are also in support of having ICWA courts, as well."
Quigley said an ICWA court would let the county develop better relationships with local tribal child welfare stakeholders and those across the United States.
Tina Mattison, the deputy court administrator over juvenile court in Pima County, said the act is considered the "gold standard" for child welfare cases.
She said she attended an information session this year for jurisdictions interested in establishing an ICWA court to learn from those that already have one. She estimates there were seven to 10 jurisdictions there representing the ICWA courts throughout the United States.
She said the active courts emphasized how powerful specialized courts can be.
"You are getting that consistency with your judges, your stakeholders," Mattison said. "It's really getting an understanding of all the tribal information and how the culture really impacts these cases."
Mattison said officials in Maricopa County are also thinking about creating an ICWA court. If the Pima County ICWA court is approved, she said it wouldn't be established until the summer or fall of 2020.