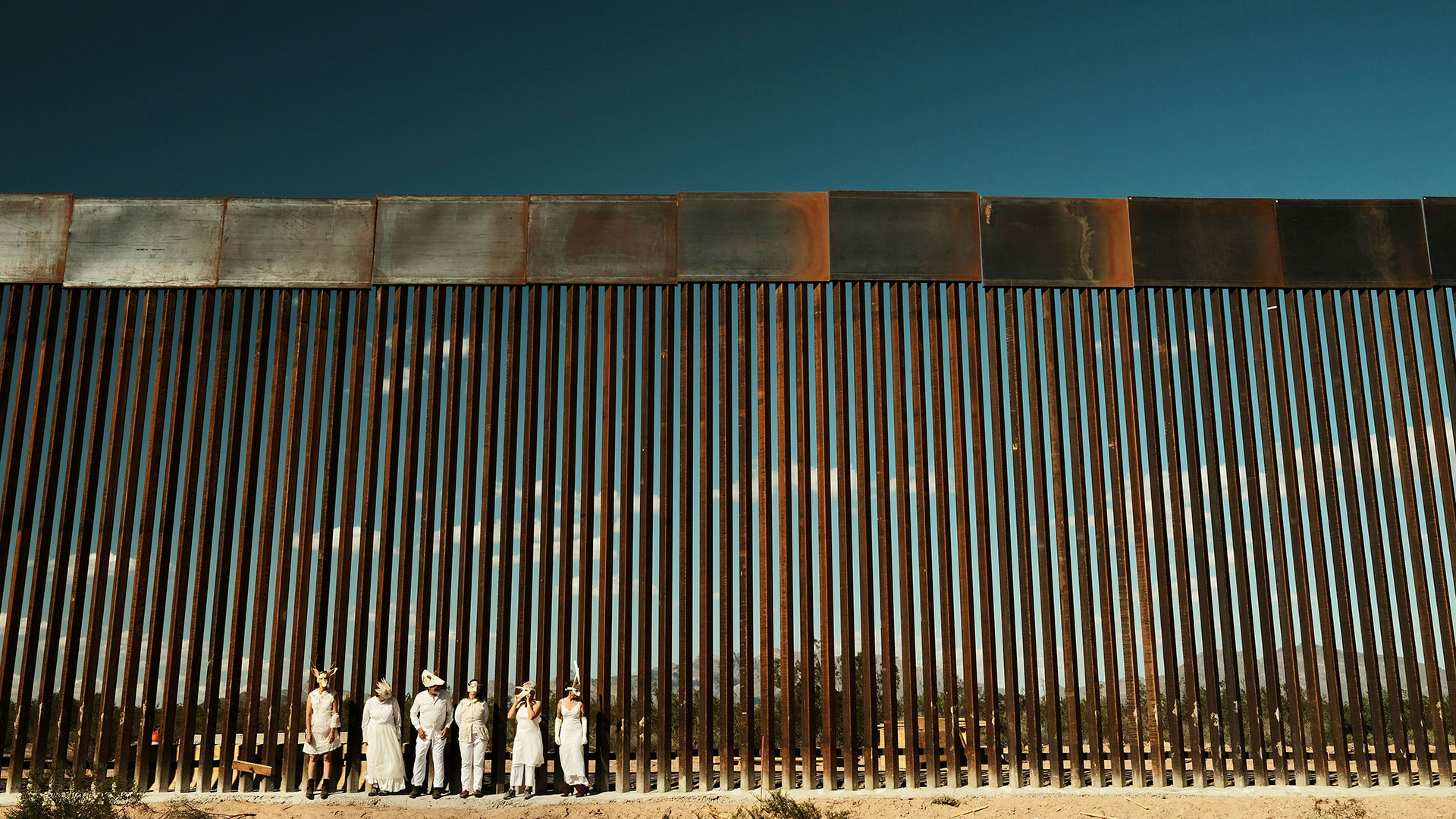 A group of Tucson-based artists protest the construction of new border wall near Organ Pipe Cactus National Monument in September, 2019.
Courtesy Julius Schlosburg
Artists protesting the border wall recently dressed in white, wore animal masks, and peered through the narrow spaces between 30-foot high steel posts as if confused. They protested the border wall's impact on animals and plants in the Sonoran Desert. In a 90-second video titled "Obstruction," they walk the length of the brand-new wall, which towers over them in the desert near Organ Pipe Cactus National Monument.
Kimi Eisele, the Tucson-based performance artist who coordinated the event, said the purpose was to draw attention to the fact that the new border wall the Trump administration is building across Arizona will cut off many Sonoran Desert species from their migratory routes and essential water sources like Quitobaquito Springs.
"There's so much beauty and life, both human and nonhuman within the Sonoran Desert that will be harmed by that wall. Some of that harm will happen to animals and plants and some of that harm will continue to happen to people. I wanted to bring attention to that," Eisele said.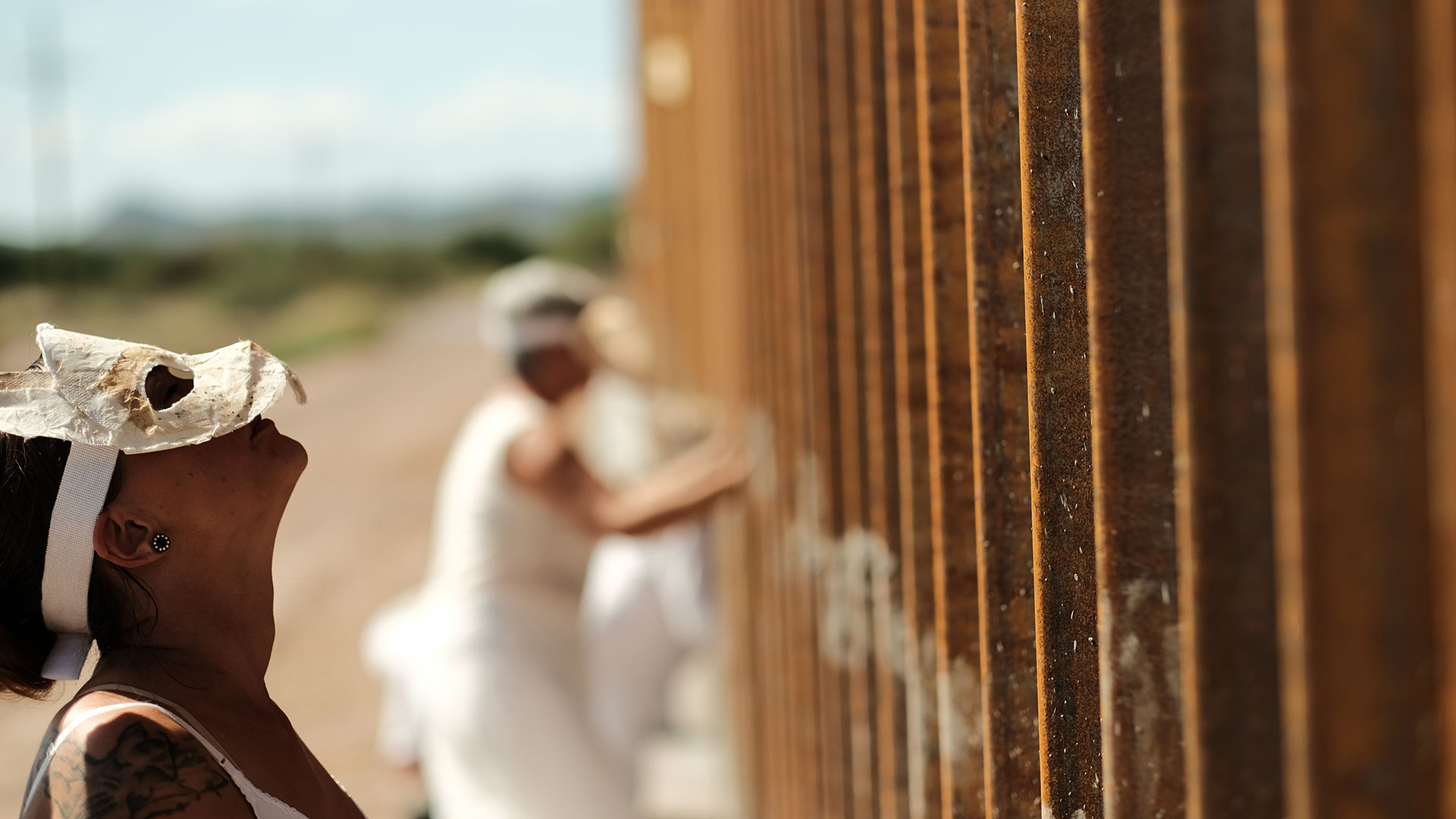 VIEW LARGER Jackrabbit-masked artist looks up at newly constructed 30-foot-high steel bollard border wall.

Courtesy Julius Schlosburg
While their purpose is to draw attention to animals, Eisele said in no way is their action intended to diminish the "horrific journeys of human migrants." The performers wore masks for jaguar, coyote, deer, jackrabbit, javelina and lizard. Eisele said she'd made the masks for other projects and brought them out again for this performance.
"To me there's something about human beings acting or performing in solidarity with animals," Eisele said. "We're clearly human beings and we're wearing masks so we become sort of this momentary hybrid creature where we're paying reverence to both human and animal."
"It wasn't really a public performance, there were no tickets and no audience," she said, acknowledging the remoteness of this part of the border. The goal of the photos and videos is to spread awareness because not very many people will visit the wall itself.
"My goal with documenting it is to share that stark contrast between life and this very powerful, ugly, inanimate thing that will destroy so much life. Because of somebody's ill-conceived notion about what is dangerous."
The new 2-mile stretch of wall near Organ Pipe Cactus National Monument is a fraction of the more than 60 miles U.S. Customs and Border Protection plans to build across Arizona. Most of those miles will cut across federally protected lands, including national monuments and wildlife refuges. The Trump administration has waived dozens of federal environmental, wildlife and cultural resource laws for the project.
In a release, the artists also acknowledged the irreparable harm the wall will have on indigenous lands and archeological sites recently documented by the National Park Service.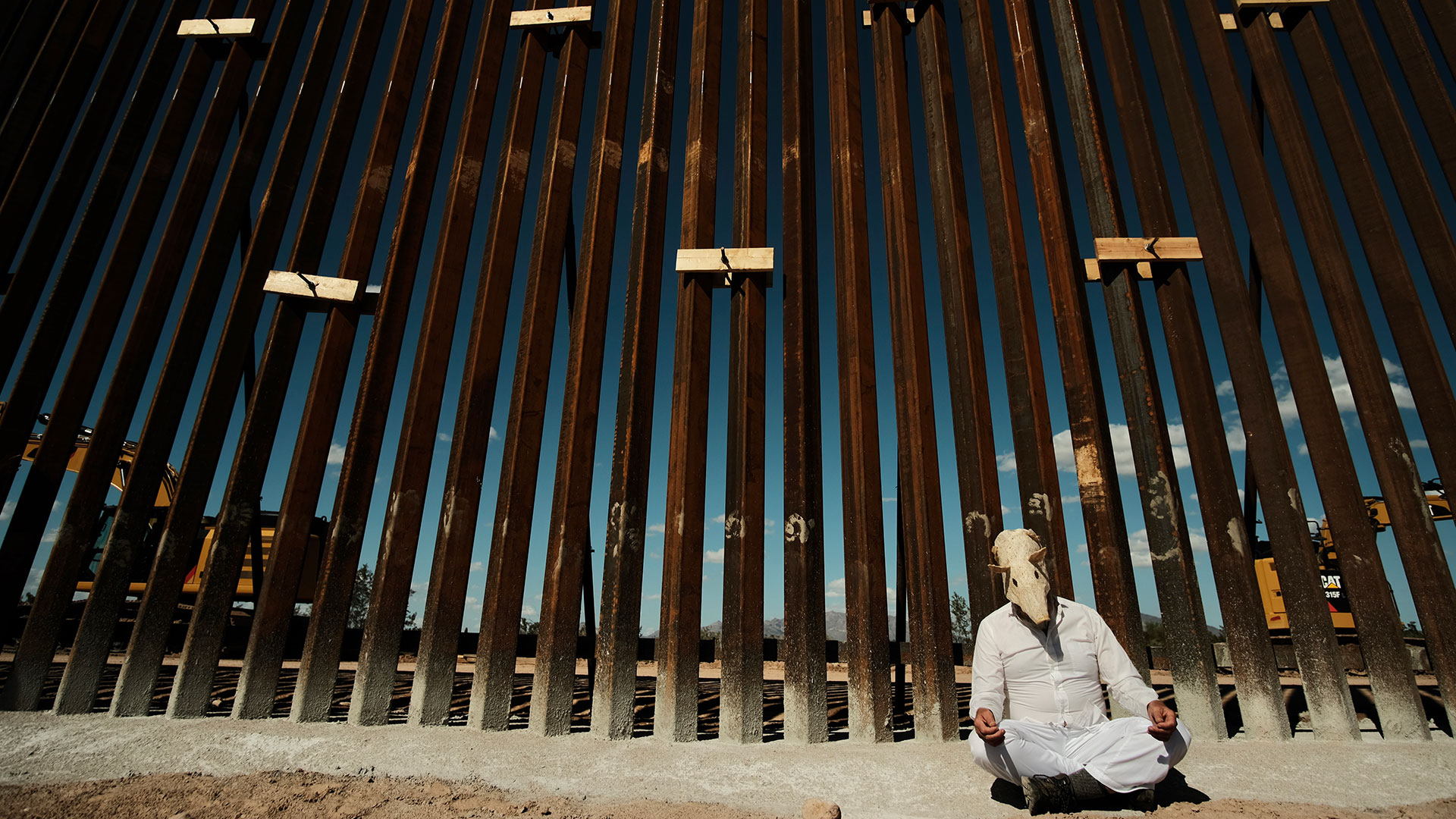 VIEW LARGER Artist wearing mask representing the javelina in art performance protesting the border wall.

Courtesy Julius Schlosburg