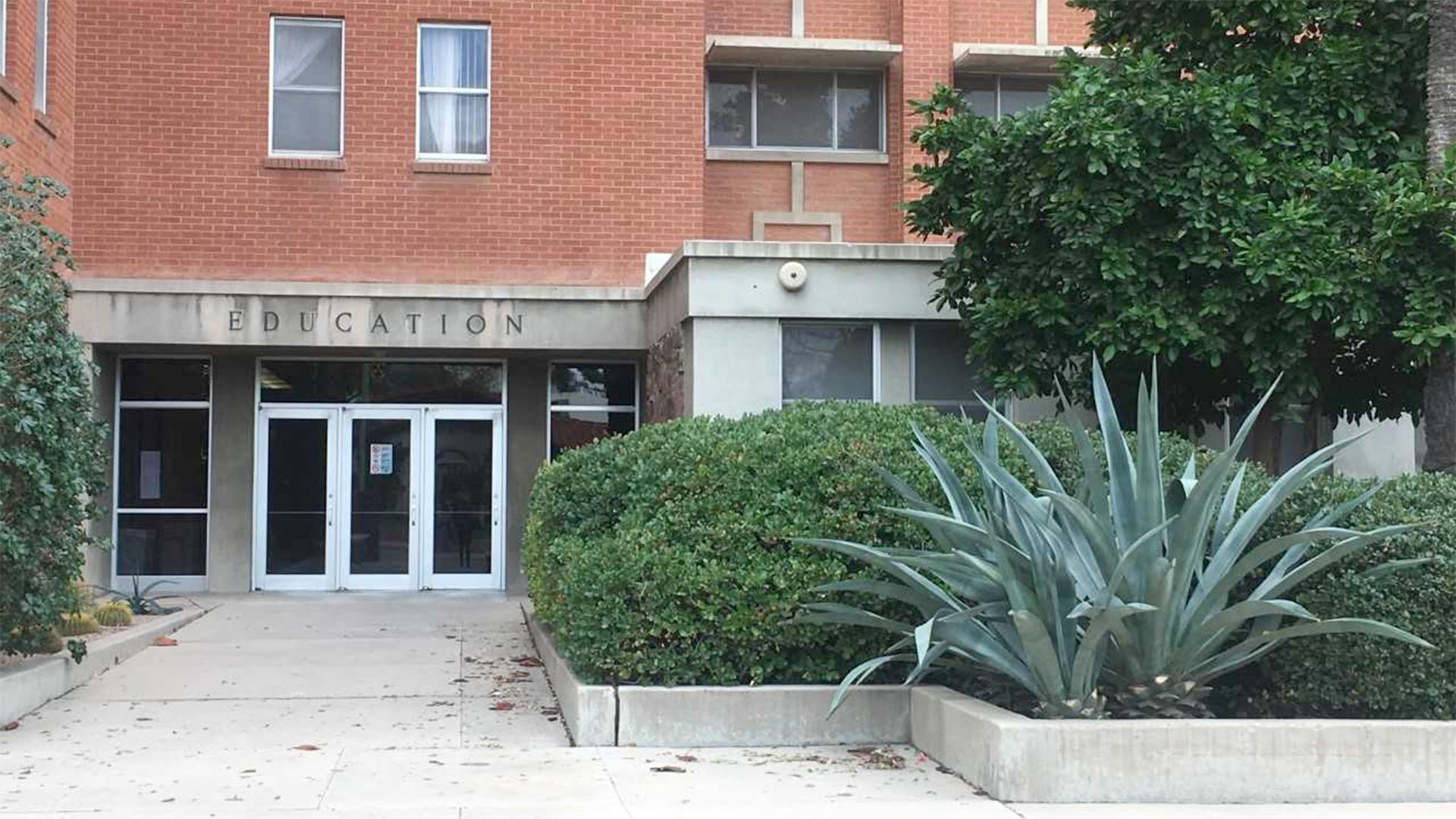 The College of Education building at the University of Arizona.

Emma Gibson/AZPM
The U.S. Department of Education has awarded the University of Arizona a $1.25 million grant. The money will be used to prepare educational interpreters for deaf and hard-of-hearing K-12 students.
Cindy Volk is the university's project director for the grant. She says there is a shortage of educational interpreters and the services they provide deaf students are vitally needed. The grant that has become highly competitive, but she says the need and the high-quality training her program provides makes their bid unique.
"It's really rare to have this kind of funding for an undergraduate program. Pretty much all the other programs that get funded are at the master's level or higher," she says. "But because there is such a need for education interpreters, we are able to get funding at the undergraduate level."
To be considered for the program, students must already be proficient in American Sign Language. But for those who meet the qualifications, the grant provides money for tuition. The funding will support the addition of 12 new students into the program.