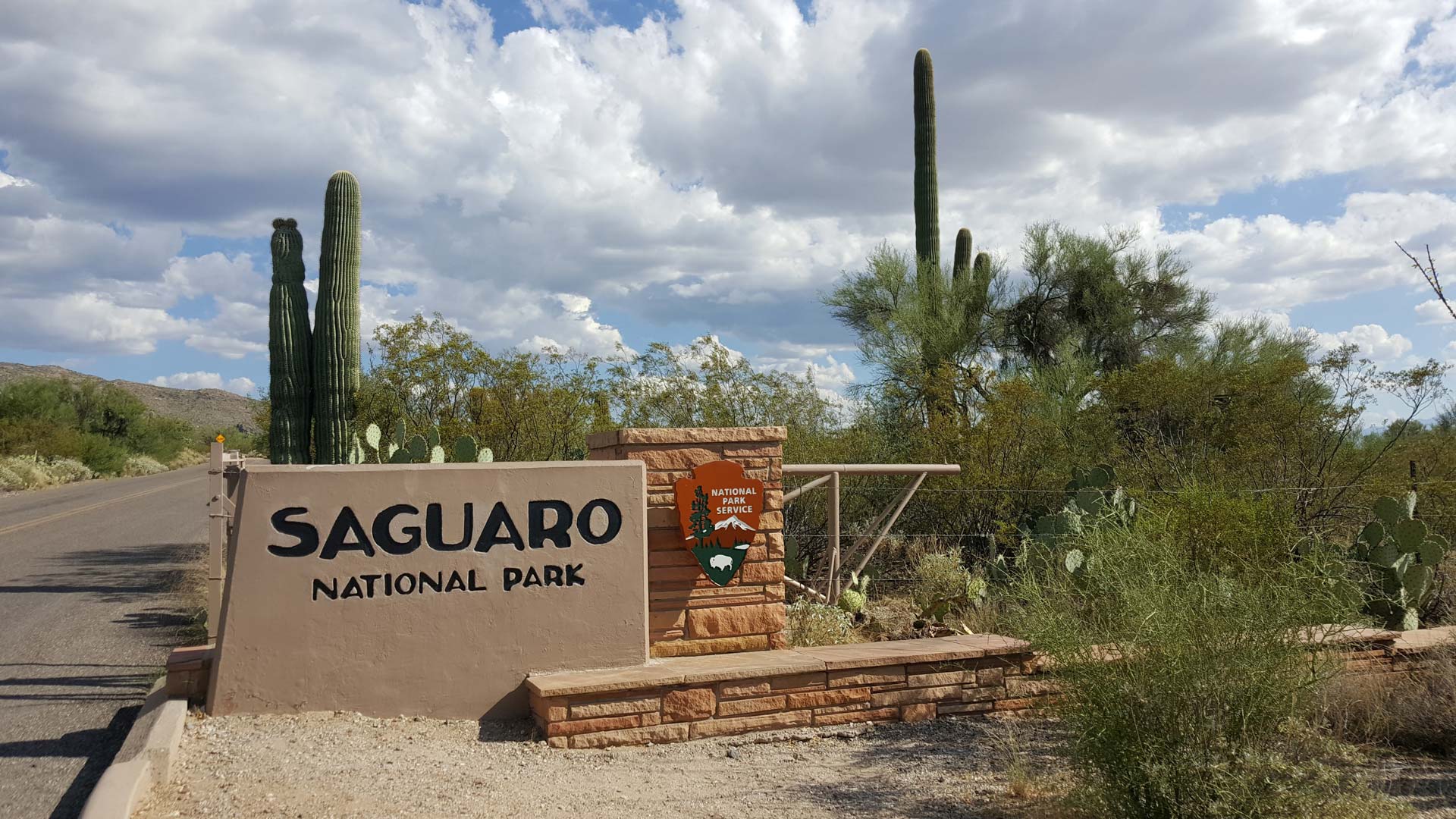 The entrance to Saguaro National Park east.
AZPM Staff
A local nonprofit continues to clean up Saguaro National Park while the park's employees are furloughed during the partial government shutdown.
Though Saguaro National Park is officially closed due to the government shutdown, visitors can still hike across the land and peer into the locked Visitor's Center. Volunteers with the nonprofit Friends of Saguaro National Park are keeping the park free of litter.
Executive Director Fred Stula says the park attracts an active volunteer community who wants to fill in for staff during the shutdown.
"I think the general mindset of the volunteers is 'If the government's not going to do it, we're going to step in and do it, because we really care about this park, and we don't want to have any of those issues happening at some of the other parks,'" said Stula.
Stula said his group tries to empty the trash cans across the park every two to three days.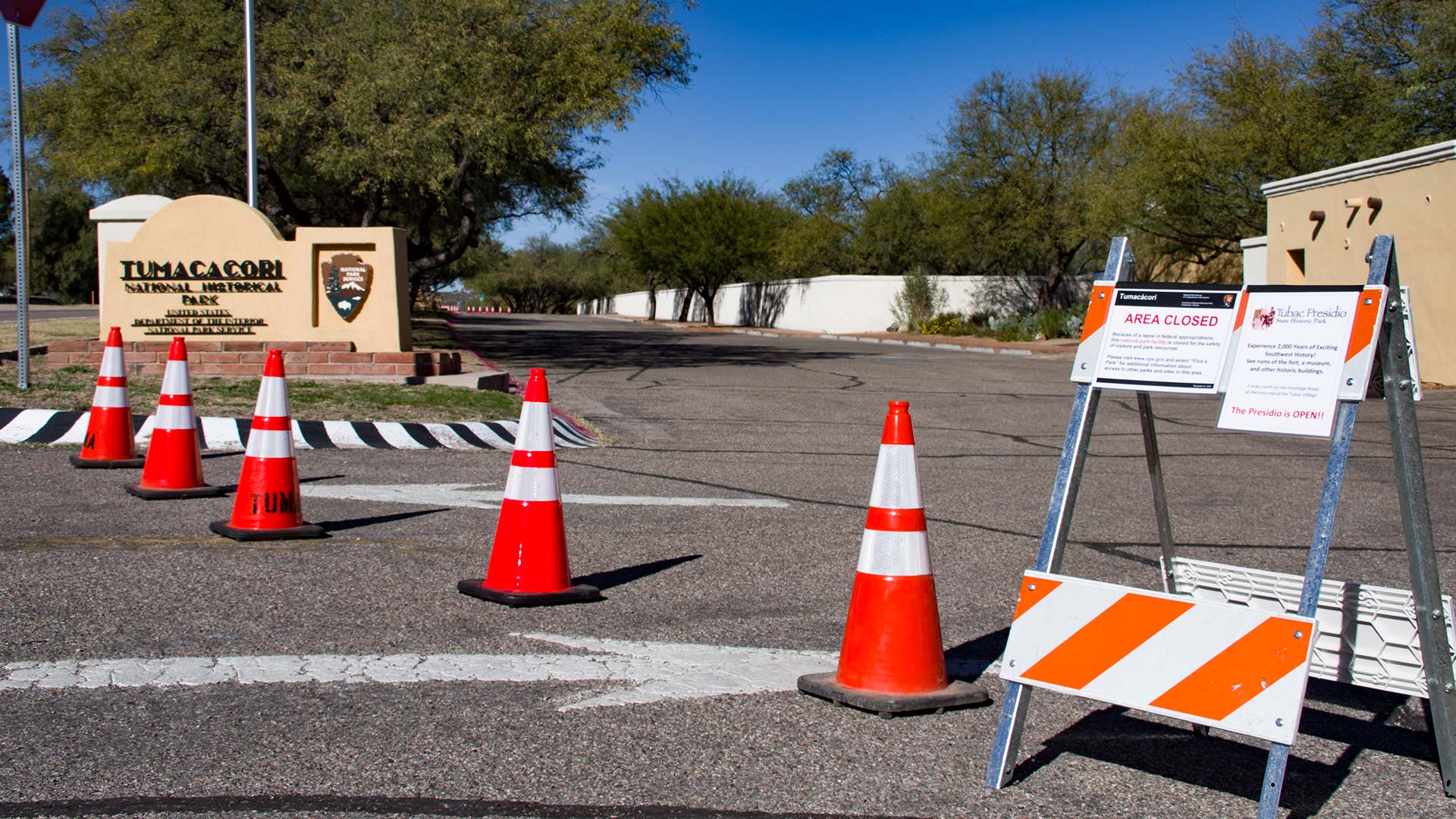 Tumacacori National Historical Park, closed on Dec. 24, 2018.
Christopher Conover, AZPM
As the partial government shutdown continues into its third week, staff at Tumacácori National Historical Park south of Tucson remain out of work.
Park Superintendent Bob Love said he is the only employee taking care of the park, which is closed during the shutdown.
"I only have about 20 employees, and they are all out of work right now. They're at home wondering if they're going to be able to pay their rent or their mortgage," said Love.
He said in the absence of regular paychecks, Tumacácori staff have tightened their budgets and continue to hope they can return to work soon.
Chiricahua National Monument is also currently closed to the public.