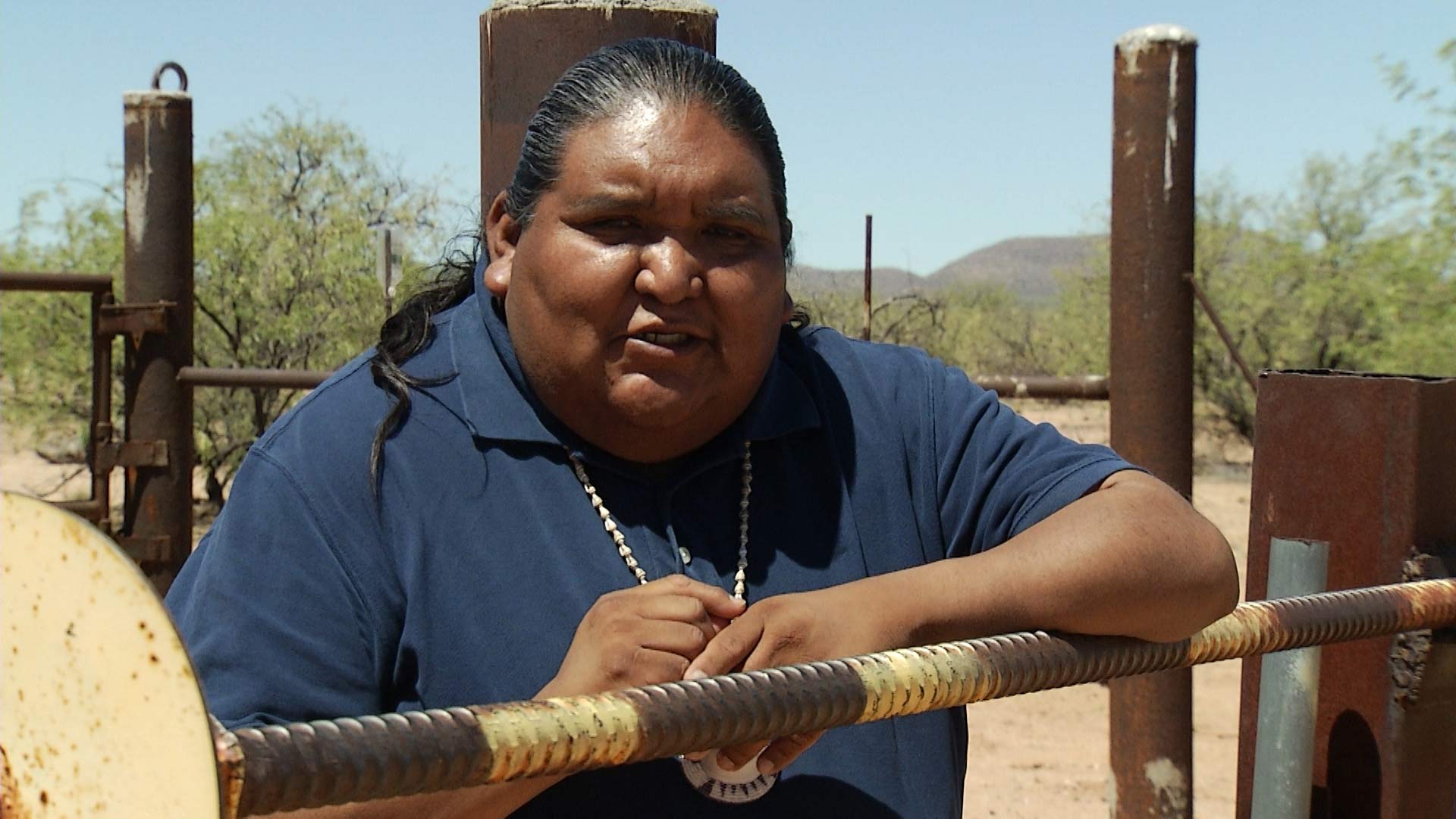 Tohono O'odham Vice Chairman Verlon Jose leans against a fence on the U.S.-Mexico border, which divides the Nation.
AZPM
The Tohono O'odham Nation shares a 62-mile border with Mexico, and leaders say building a wall will not enhance border security.
"Our longstanding experience tells us that building a physical wall on or near the reservation will not achieve the objective of securing the border in our area," said Verlon Jose, vice chairman of the Tohono O'odham Nation.
Jose's comments came during a meeting of the U.S. House of Representatives Natural Resources Committee on Wednesday.
He said building a border wall through the reservation will change the tribe's culture.
"A wall that does not allow our members reasonable passage back and forth fundamentally interferes with our own right to our religion and our culture and practices," said Jose.
More than 2,000 Tohono O'odham live in Mexico, according to tribal leaders.

Members of the tribe often make cross-border pilgrimages as part of their religious ceremonies.
The Natural Resources Committee is chaired by U.S. Rep. Raul Grijalva (D-Tucson). He is an outspoken critic of President Donald Trump's border wall proposal.