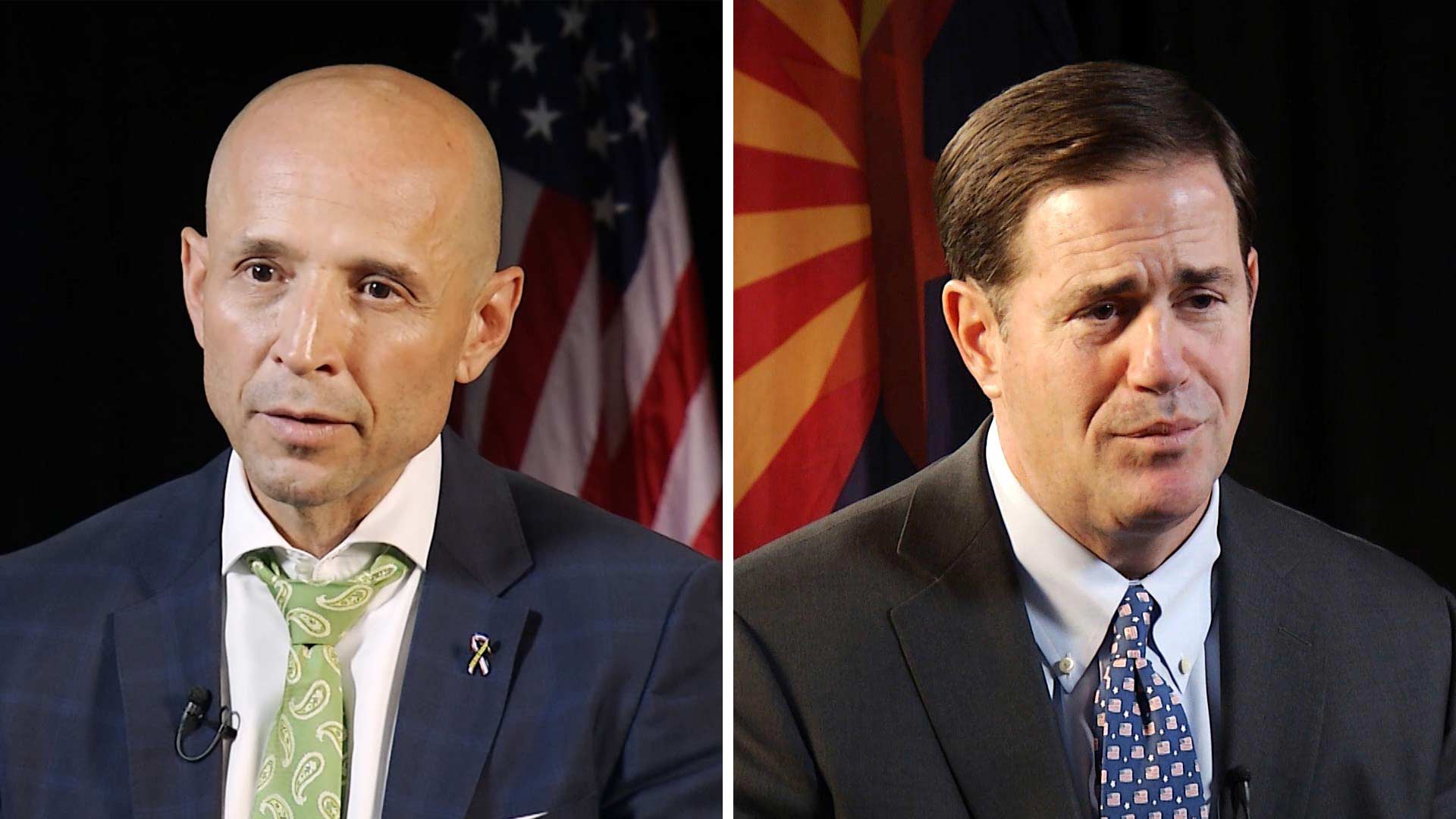 David Garcia, left, and Doug Ducey.
AZPM
Incumbent Republican Gov. Doug Ducey will face Democratic challenger David Garcia for a live, televised debate in Tucson at the end of the month.
The second of two scheduled dates, Arizona Public Media will host the candidates in studio Sept. 25, in partnership with KJZZ and the Arizona Daily Star. The debate starts at 7 p.m. and will include a panel made up of AZPM's Christopher Conover, KJZZ's Steve Goldstein and the Arizona Daily Star's Joe Ferguson.
The first debate will take place in Phoenix, Sept. 24.
---

Read more coverage of national, Arizona, and local elections at our 2018 elections portal,
Your Vote 2018
.
---
Garcia, an Arizona State University education professor, ran for state superintendent of public instruction four years ago and lost. His campaign for governor focused on education getting a boost during the Red for Ed teacher strikes earlier this year.
Ducey, running for his second term, has touted economic growth, using the term "government at the speed of business." A former state treasurer, Ducey also claims a hand in teacher raises passed by the Legislature this year following the teacher strikes.
Catch the debate live on NPR 89.1, stream it on the AZPM website, or watch it on PBS 6.