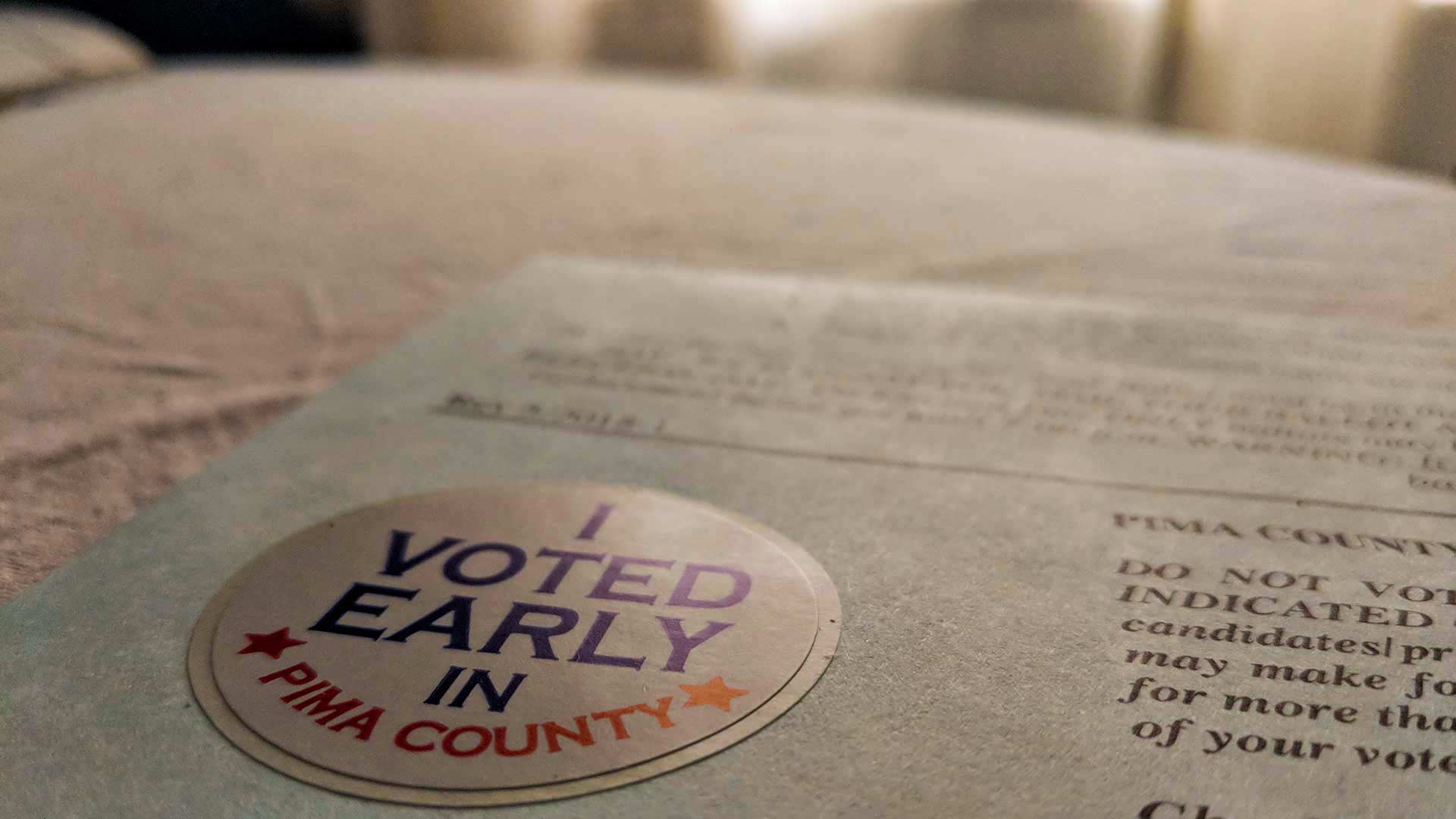 Materials included with a Pima County mail-in ballot for the Aug. 28, 2018 primaries.
AZPM
Data from the Arizona secretary of state's office show 39.93 percent of Pima County voters cast a ballot in last month's primary election.
Voter turnout increased by 4.71 percentage points from the 2016 primary, the largest of any county in Arizona.
Pima County had the third-highest turnout of counties in the state, behind Yavapai (47.17 percent) and Gila (45.32 percent). The statewide average was 33.26 percent.
Cochise County had the fourth highest turnout with 38.05 percent. Santa Cruz County had the second lowest, 25.24 percent.
Voter turnout increased in seven of the 15 counties compared to the 2016 primary.
More than 1.2 million Arizonans cast ballots in the primary. The most ever for a primary election.