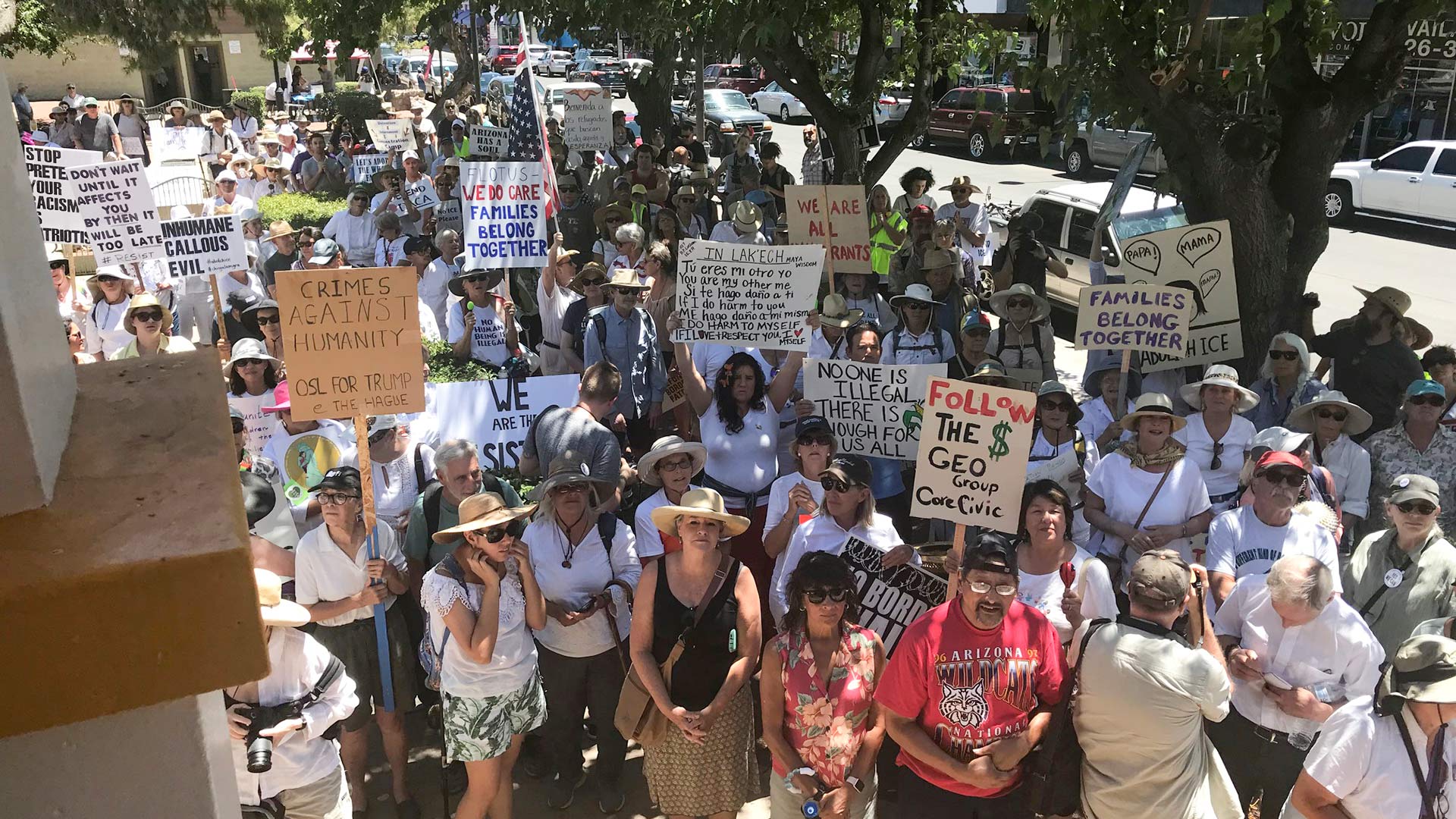 More than 300 demonstrators in downtown Nogales, Arizona, protesting the Trump administration's policy of separating families at the border
Nancy Montoya, AZPM
A recent protest in Nogales, Arizona, included a member of one of the most prominent immigrant families in Southern Arizona: the daughter of a former Arizona governor and U.S. ambassador to three countries.
Obscured deep in a crowd of hundreds of people demonstrating against the Trump administration's policy of separating families at the border was 68-year-old Beth Castro, the daughter of former Arizona Gov. Raul Castro.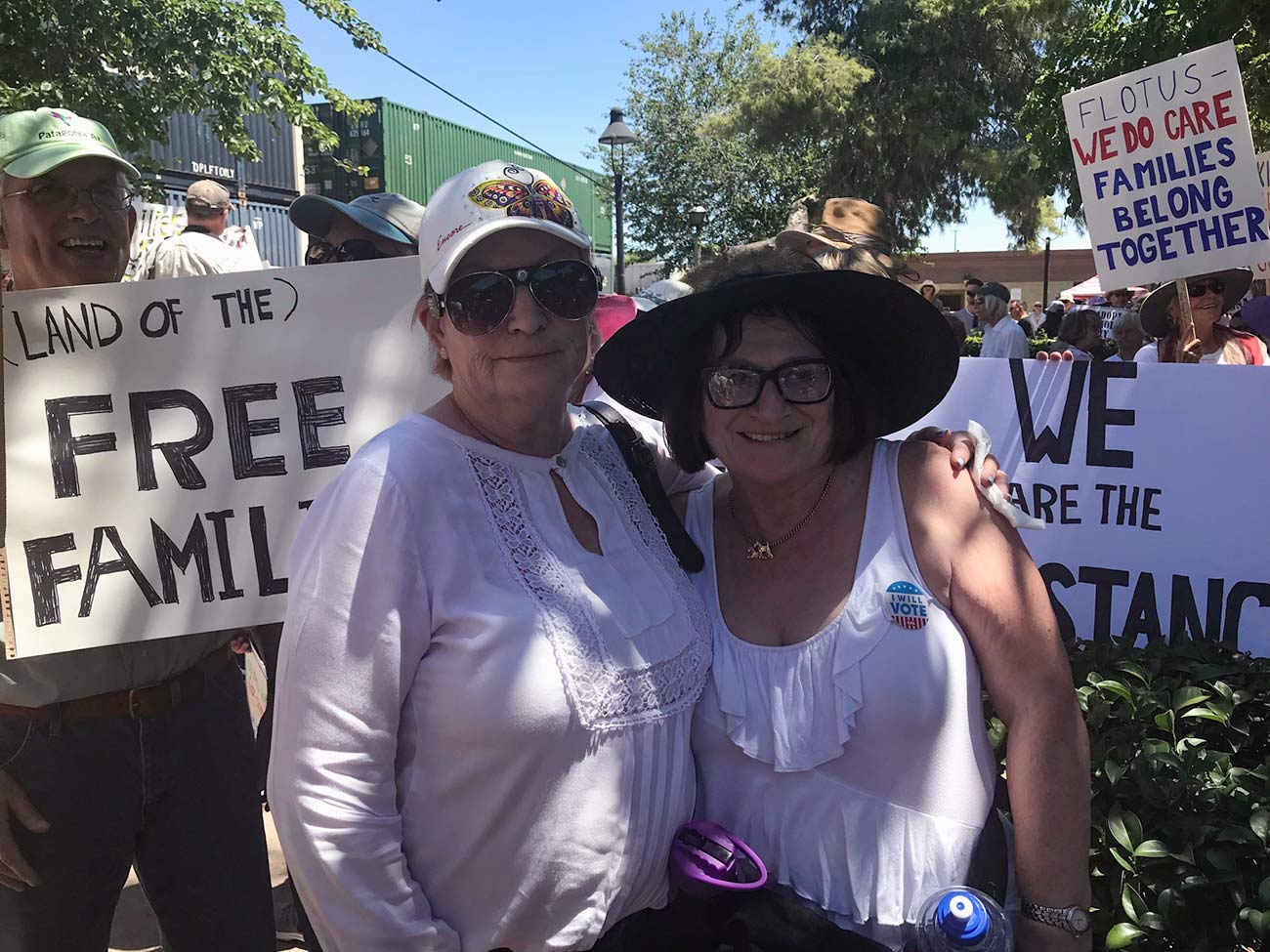 Beth Castro, left, and Sanda Shulman attend an immigration protest in Nogales.

Nancy Montoya, AZPM
She often avoids speaking out on political issues, preferring to work behind the scenes. But today, she felt she had to.
"I'm here because many years ago, as many people may remember, my father immigrated across the border with his mother and 12 siblings," she said. "[They] came across the border and the Border Patrol agent said, 'You're in America now, and it's up to you to make yourself successful.'"
Raul Castro lived in border communities for most of his life. He earned a law degree from the UA, servde as ambassador to El Salvador and Bolivia, was elected governor and later became ambassador to Argentina. Beth Castro said she will show up on behalf of the Castro name.
"Speaking for my father, who is in heaven now."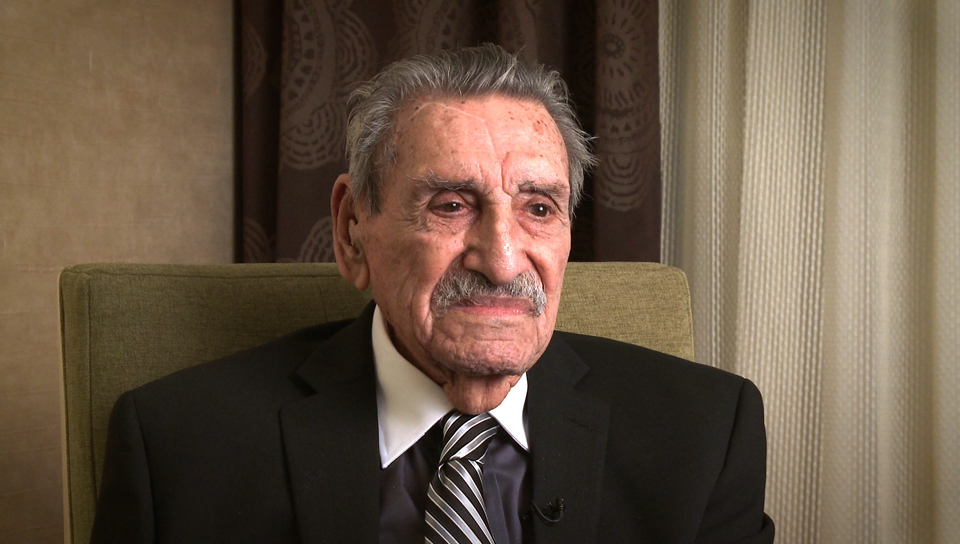 The late Raúl Héctor Castro, in 2014.

AZPM