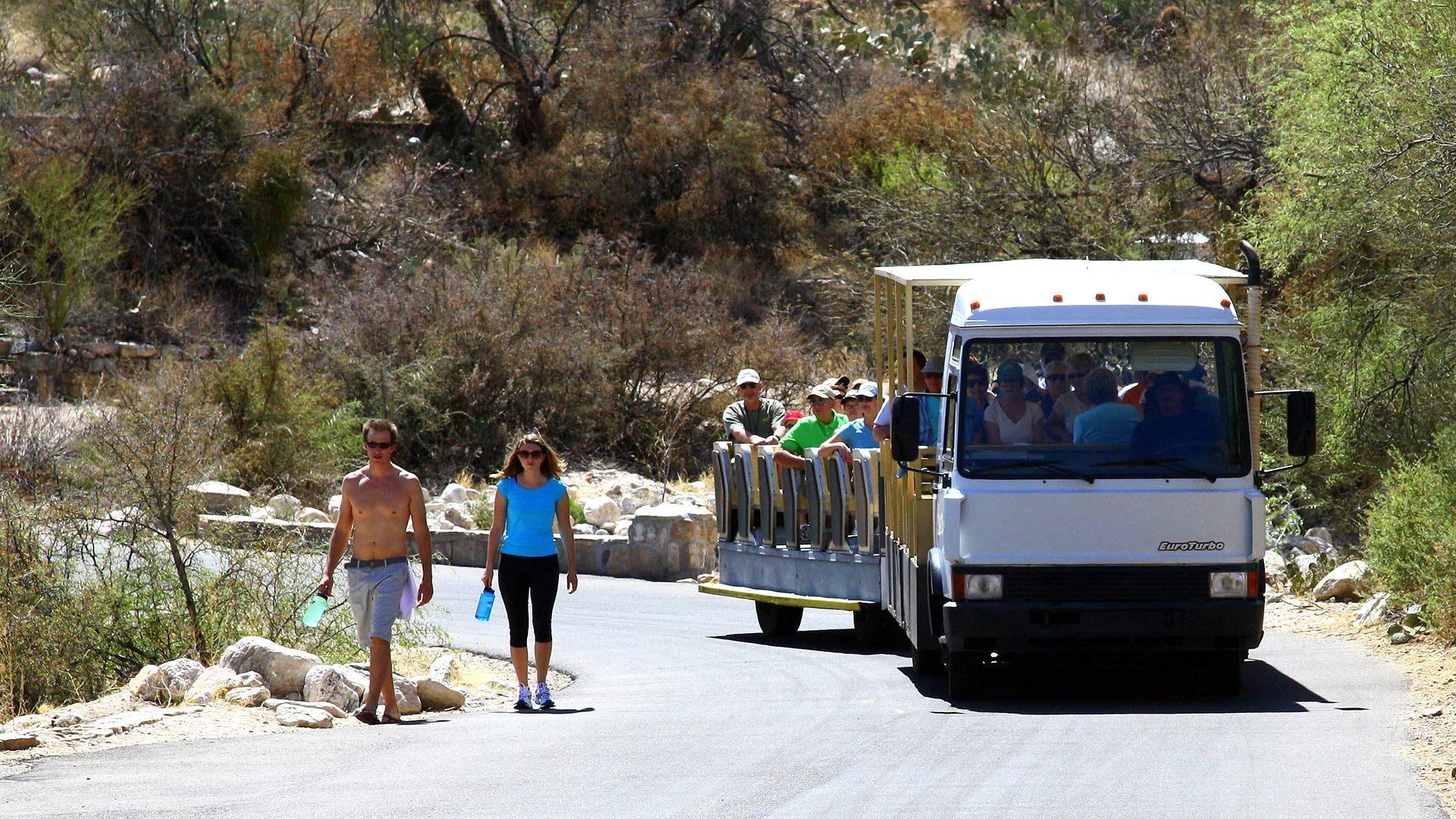 Sabino Canyon visitors 2017.
Bill Morrow via Creative Commons
Tourism experts say Arizona saw more visitors than ever before in 2017, and those guests spent a record amount of money during their stays.
A report released by the Arizona Office of Tourism also shows Pima County visitors spent 8 percent more in 2017 than during the previous year, supporting more than 25,000 jobs.

The research found foreign visitors stayed longer and spent more money at their Arizona destinations, but there's been a decrease in the number of tourists from Mexico.
Visit Tucson spokeswoman Mary Rittman says Tucson could benefit from an improved political climate in the region.

"We don't have specific numbers for Tucson or Pima County, but our anecdotal information indicates the same thing," she said. "And quite honestly, it's not that surprising given everything that's' been going on."
Federal data from the Department of Commerce showed the number of visitors from Mexico dropped nearly 10 percent compared to just a year ago.