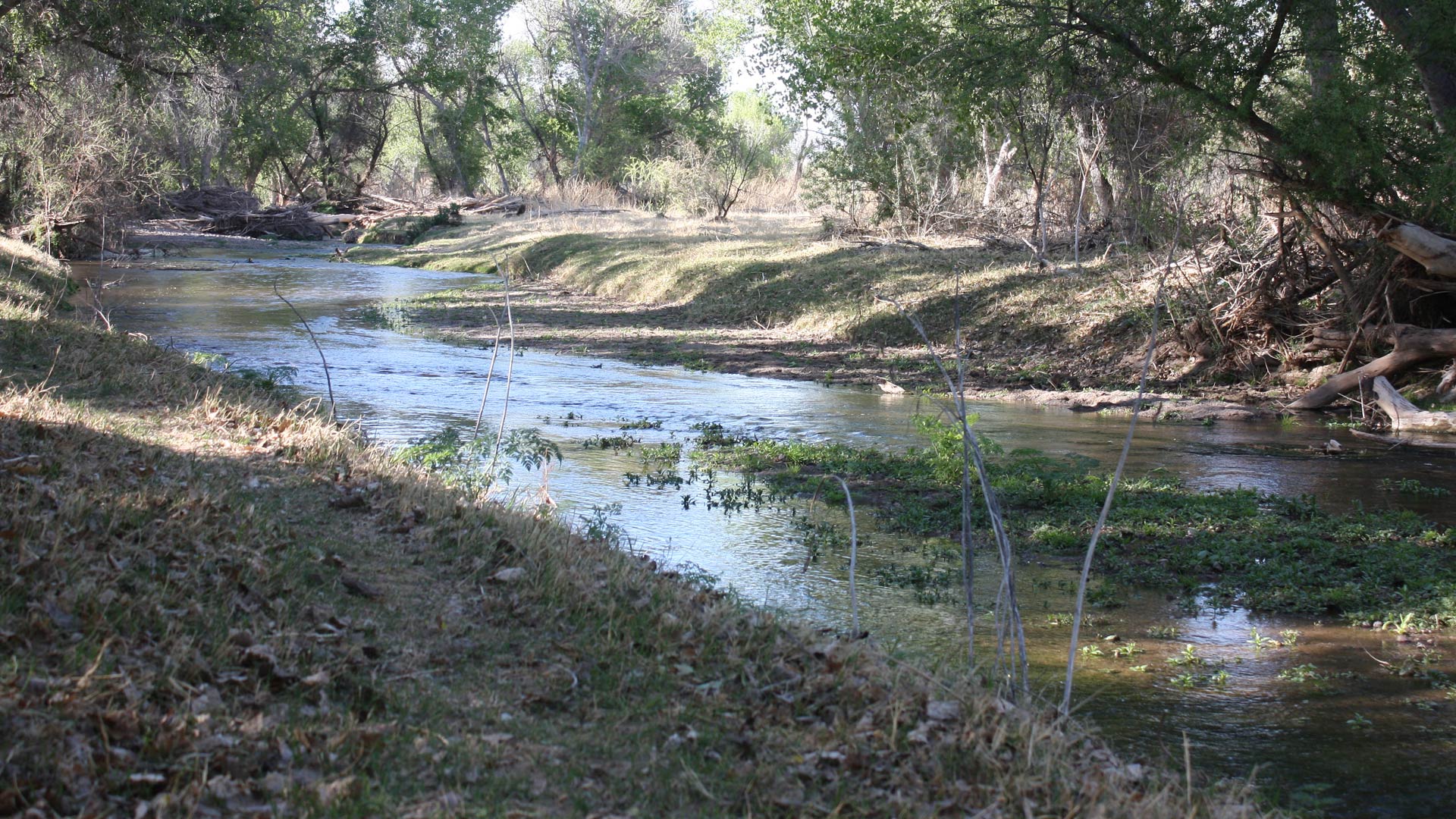 The Santa Cruz River.
Border 2020 Commission
The Santa Cruz accounts for around a third of the water used by Southern Arizona. The health and flow of the river greatly depends on raw sewage coming from Mexico.
There is an 8-mile pipeline that carries 14 million gallons of raw sewage from Mexico to the Rio Rico treatment plant, where it is treated and purified, then released back into the Santa Cruz River on the Arizona side.
Last Summer, during major rains, there was a breach in that pipeline. For eight days the broken pipeline spewed 620,000 gallons of raw sewage a day into the Nogales Wash, which feeds the Santa Cruz River.

Contaminants in the water supply were found as far north as the San Xavier mission. The breach was finally repaired, but engineering experts say it is not "if" there is another major breach, but "when."

Misael Cabrera, the head of Arizona's Department of Environmental Quality, told an audience in Tubac that the pipeline had a 25-year life expectancy. It is now 45 years old and must be replaced immediately.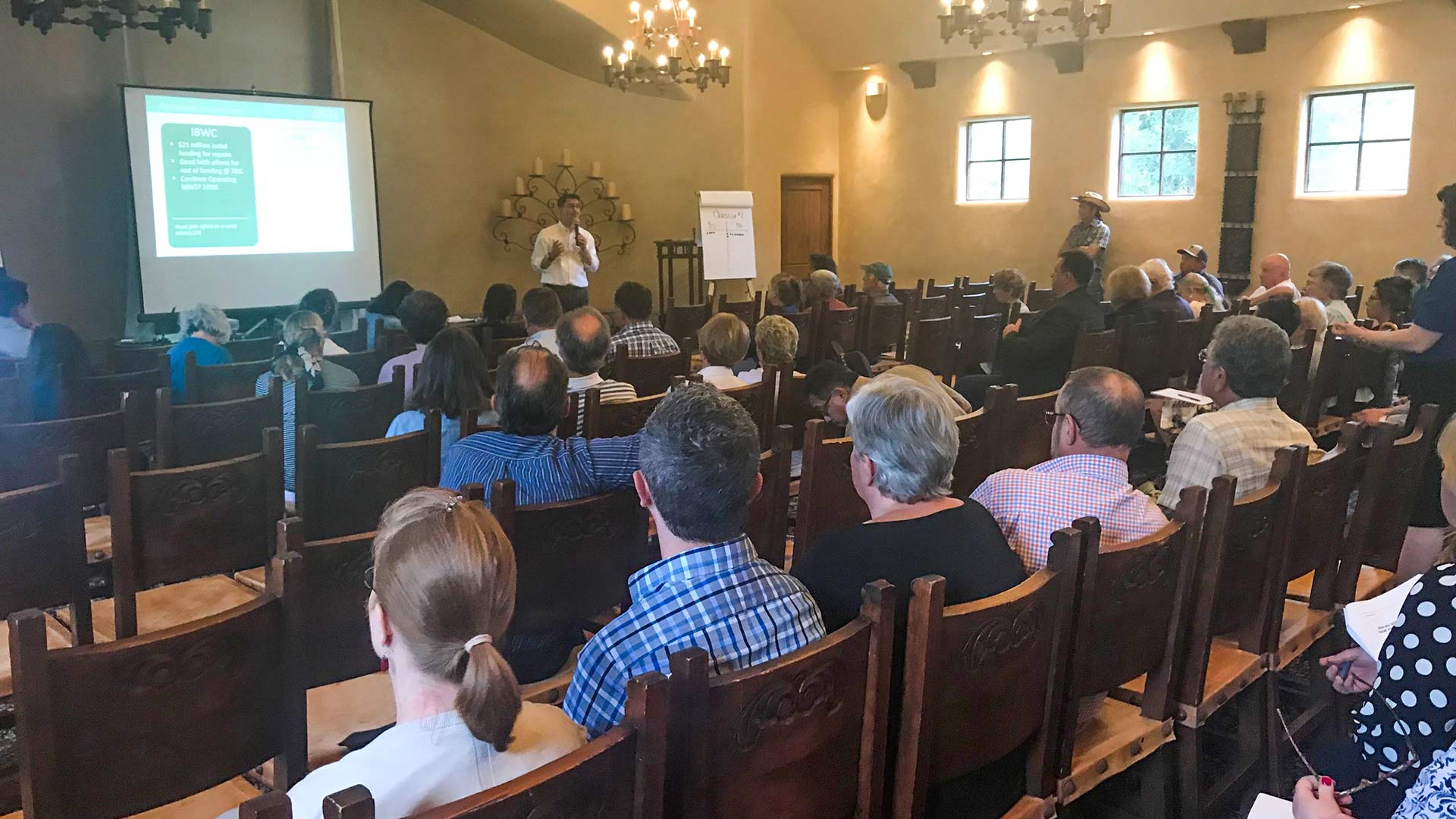 Misael Cabrera, director of the Arizona Department of Environmental Quality, meets July 10, 2018 with Southern Arizona residents about replacing the 8-mile IOI pipeline, which carries raw sewage from Mexico into Arizona. The treated water is then released into the Santa Cruz River.

Nancy Montoya, AZPM
But replacing the pipeline could cost upwards of $80 million. Cabrera told the audience that there are $21 million in federal funds that have been set aside to start the work on the replacing the pipeline, but that the federal government requires local residents, local governments and private companies to pitch in and come up with 22 percent of the total costs.
Cabrera says the state must act fast to access the $21 million to begin the work. He said there is competition for these funds because California and Texas have similar needs along their borders with Mexico.