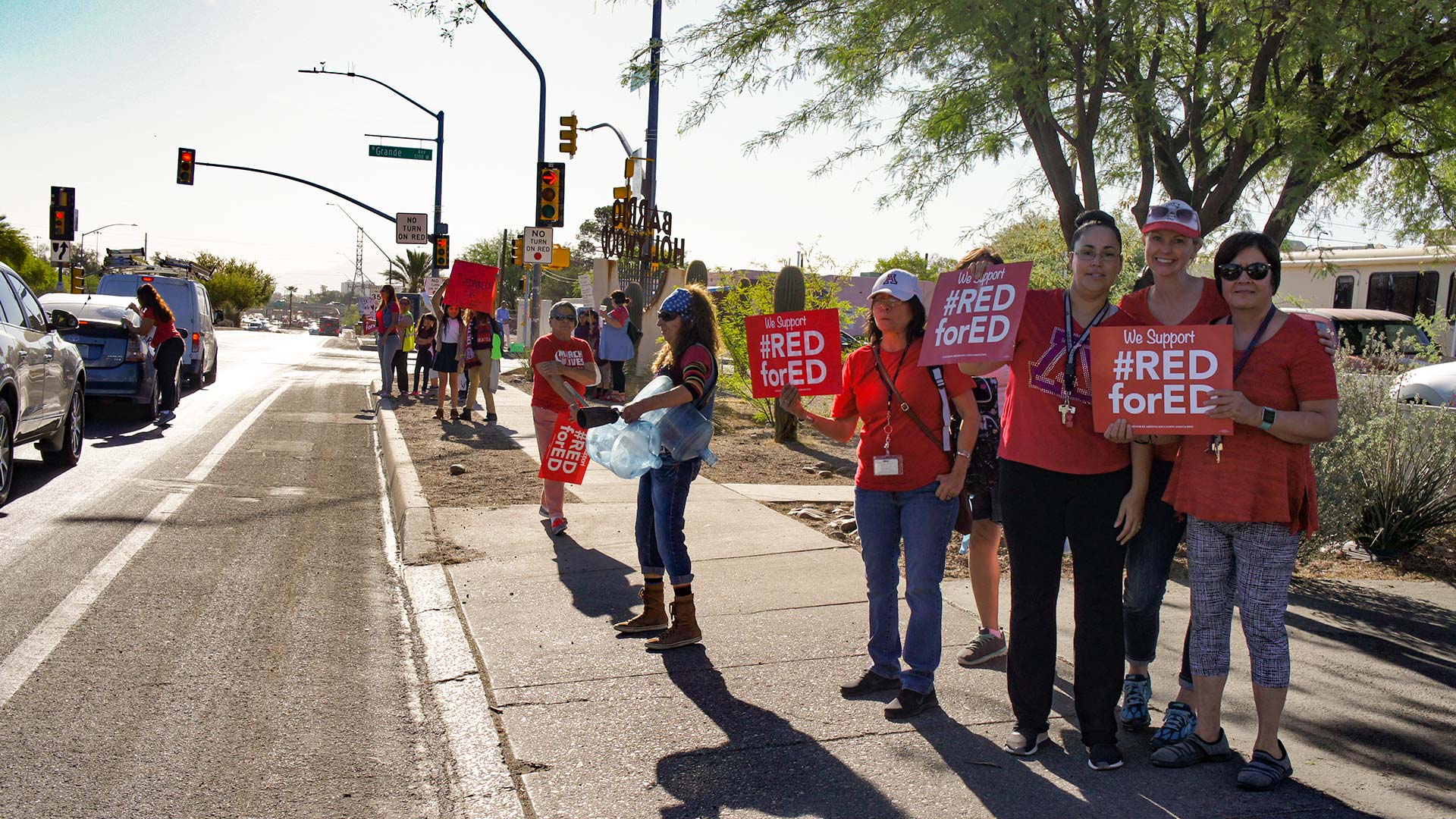 Educators protest before school on Tuesday, April 24, with #RedForEd signs in Tucson's Barrio Hollywood.
Zac Ziegler, AZPM
The Goldwater Institute put school districts on notice Friday, that they may sue over the teacher walkout.
In a letter to districts, Goldwater threatened a lawsuit.
"And school districts are illegally refusing to operate without seeking to find out whether they can find substitute teaching services," said Tim Sandefur, Goldwater attorney.
Before the lawsuit was threatened, TUSD Superintendent Gabriel Trujillo told Arizona Public Media the district explored "every option" to keep schools open but in the end he had no choice but to close Tucson's largest school district.
"We have a responsibility to ensure that every single child and employee under our care walks into an environment that we can guarantee their safety," Trujillo told Arizona 360.
Goldwater officials said parents have contacted them about a lawsuit but they won't say if or when it could be filed.

Stories on the statewide debate over teacher pay and education funding. Read more coverage
here
.