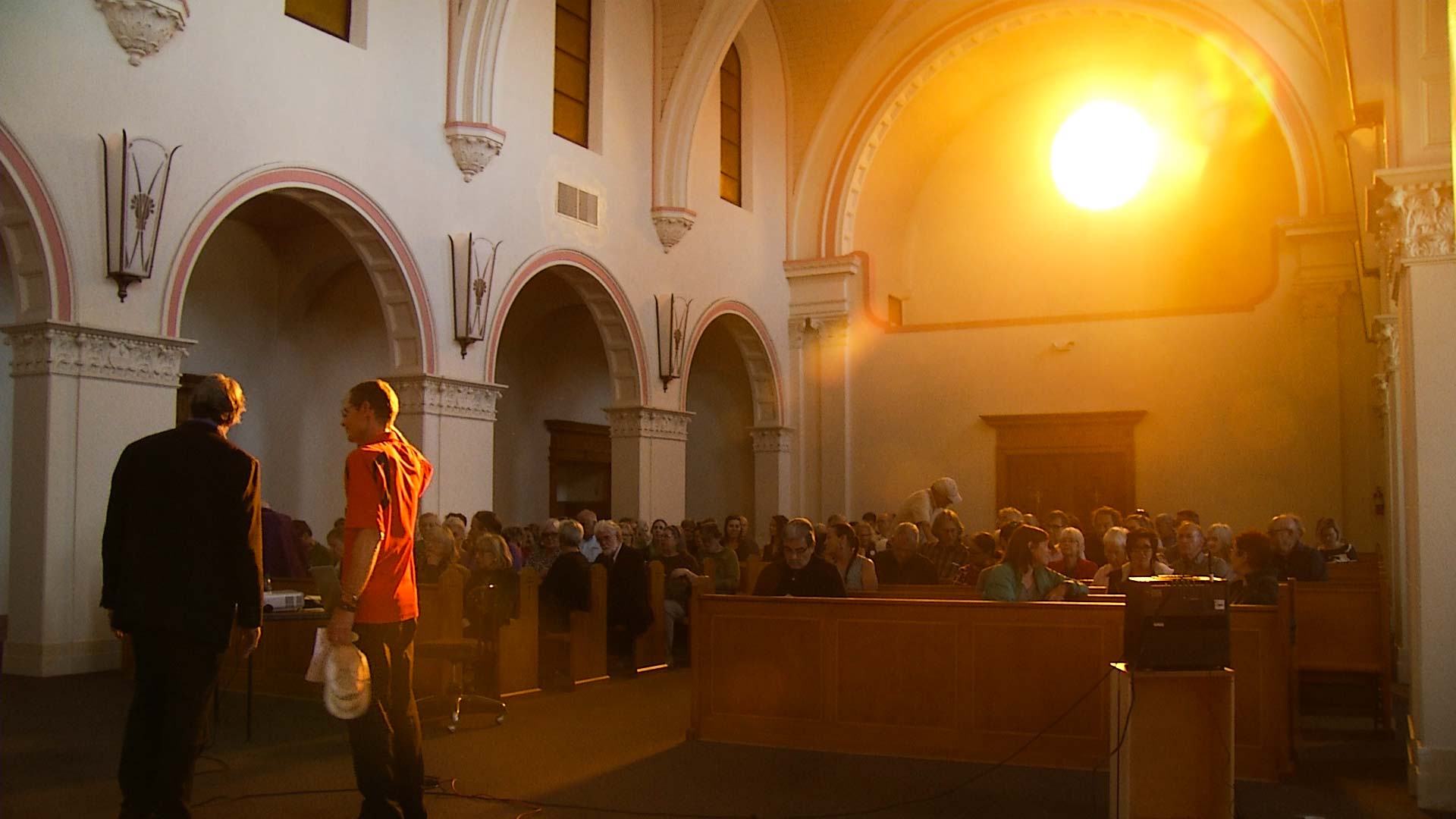 A March 28 community meeting at Tucson's former Benedictine monastery over planned development around the building.
AZPM Staff
A Tucson developer wants to surround a mid-city landmark with new high-rise apartments and retail space, but he's facing pushback from community leaders who want a different plan for the property.
The Benedictine Monastery on North Country Club Road, just south of Speedway Boulevard, is 80 years old. It closed in September of 2016.
Ross Rulney plans to build a set of seven-story apartment blocks behind and on either side of the monastery. Councilman Steve Kozachik said he thinks the proposal's buildings are too big and do not fit the surroundings.
"If he's going to dig his heels in and say it's going to be seven stories, then maybe he ought to sell the property to someone who is going to work with the community," Kozachik told Arizona Public Media in a studio interview.
Rulney maintains he wants a plan that will profit the neighborhood, saying, "There's a fine line on what works economically and what we can do to achieve the highest-quality project that we can."
Rulney said he has already responded to the community's concerns, and decided against building student housing at the site. He also notes he's reimagining the monastery as a neighborhood café or hospitality center.