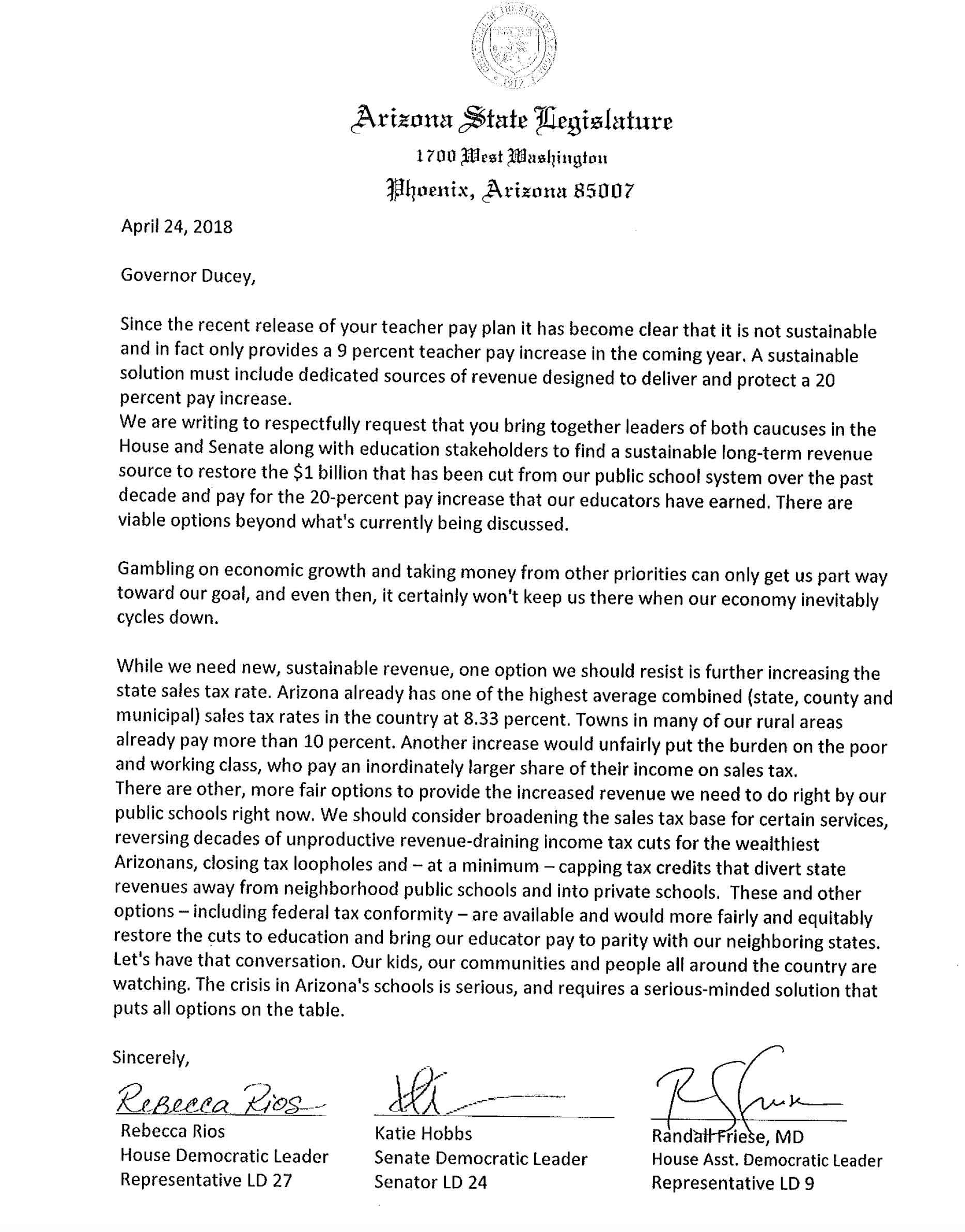 VIEW LARGER A letter from Arizona Democrats regarding education funding.
Arizona legislative leaders of the Democratic Party called for a meeting with Gov. Doug Ducey and education stakeholders to come up with a funding solution in a letter that calls the governor's plan for a teacher pay raise "not sustainable."
They want to restore the $1 billion dollars cut from schools since the recession and fund the pay raise.
The letter calls for new revenue, but not an increase in the state sales tax.
"We should consider broadening the sales tax base for certain services, reversing decades of unproductive, revenue draining tax cuts for the wealthiest Arizonans, closing tax loopholes, and at a minimum capping tax credits that divert state revenues away from neighborhood public schools and into private schools," said Sen. Democratic leader Katie Hobbs.
Arizona teachers scheduled a walkout beginning Thursday to raise pay for teachers and support personnel as well as get more money for schools.

Stories on the statewide debate over teacher pay and education funding. Read more coverage
here
.