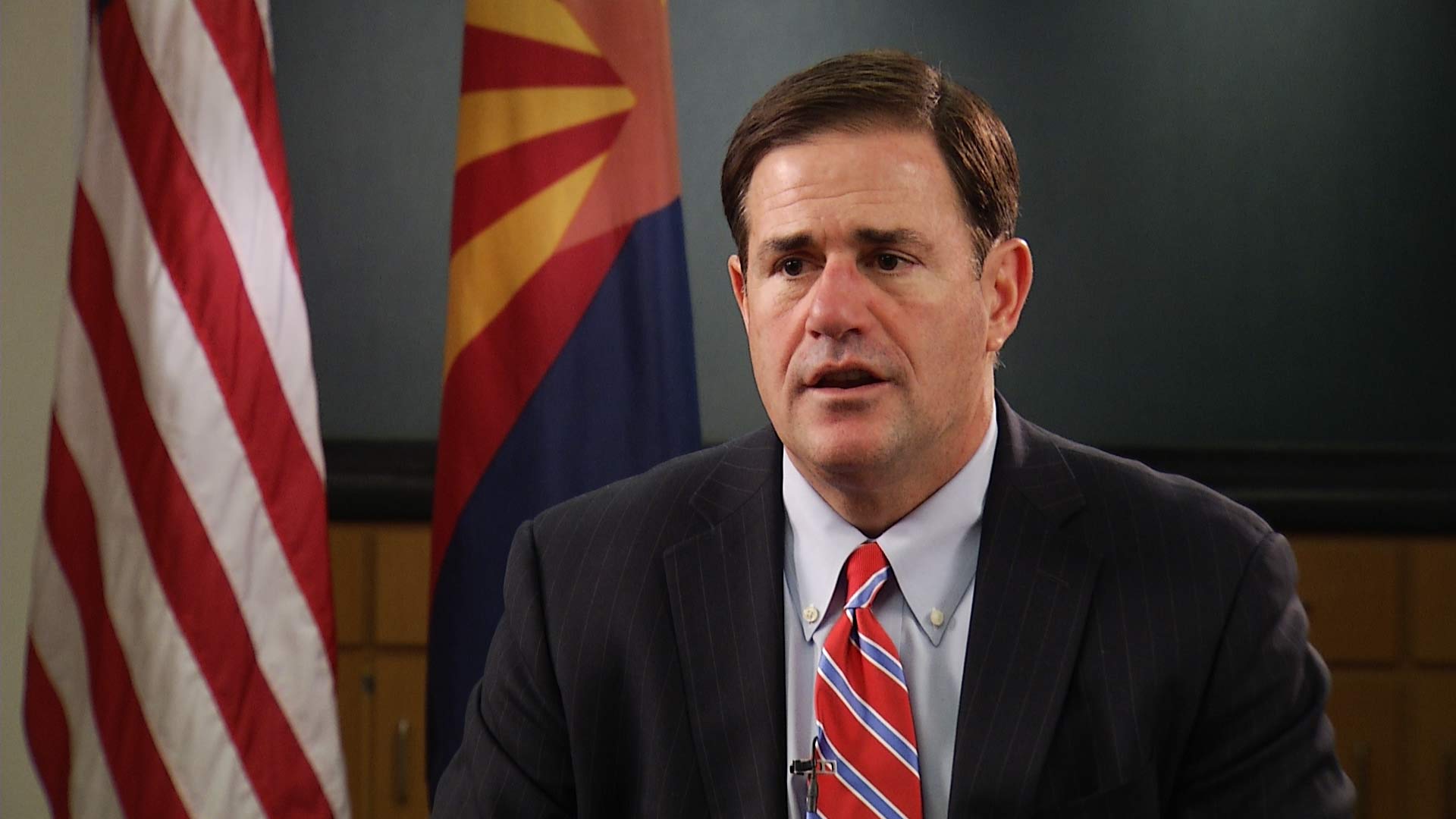 Arizona Gov. Doug Ducey.
AZPM Staff
Arizona Gov. Doug Ducey held a news conference late Thursday afternoon to announce a plan to give Arizona teachers a 9 percent pay raise for the next school year, increasing the total amount to 19 percent over their current pay by the start of the 2020 school year.
Ducey called that a 20 percent raise because he gave teachers a 1 percent raise this school year.
The proposal was unveiled one day after teachers at an estimated 1,000 schools across the state staged walk-ins to demand a 20 percent raise.
Ducey said the proposal is not a direct result of the walk-in or a threatened walkout or strike by teachers in the state. The governor's plan must be approved by the Legislature, which is currently wrapped up in budget negotiations.
Earlier in the day, Arizona House Speaker J.D. Mesnard proposed a 6 percent raise for teachers next year, which also would increase to 20 percent over a total of four fiscal years.