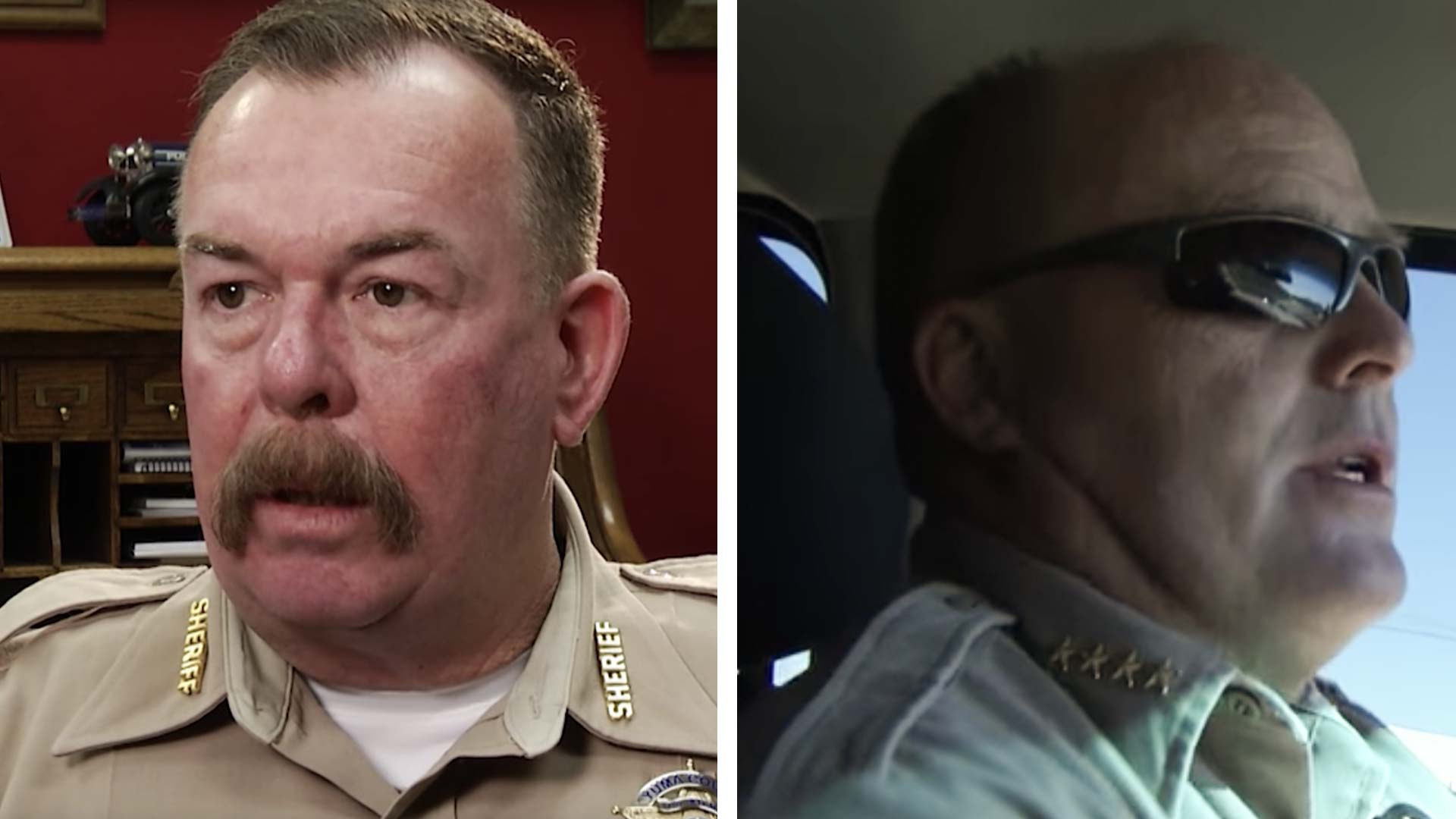 Yuma County Sheriff Leon Wilmot, and Cochise County Sheriff Mark Dannels
AZPM Staff
When the border sheriffs from Cochise and Yuma County got off the phone with Gov. Doug Ducey this week, they were relieved to hear that help was on the way for an understaffed border.
Ducey spoke with them and the border sheriffs from Santa Cruz and Pima counties to inform them about President Donald Trump's request to deploy National Guard troops to the border to combat illegal drug trafficking and immigration.
At an annual meeting of a border sheriffs coalition Wednesday, U.S. Attorney General Jeff Sessions said 4,000 National Guard troops would be deployed to the border.
Cochise County, which is part of the border town of Douglas, is allocated 1,300 Border Patrol agents each year, according to Cochise County Sheriff Mark Dannels. He says due to the reallocation of agents along the border, his county is short almost 900 border agents.
"Ninety percent of our illicit drugs are coming through our southern border, and having an extra component of protection on the border is a positive," Dannels said.
Yuma County Sheriff Leon Wilmot said troops to the border isn't new to him. Back in 2005-2006, National Guard troops were sent to Yuma. They were the worst in the nation for illegal activity, according to Wilmot.
"The criminal side dropped 92 percent working with federal, state and local law enforcement," Wilmot said. "Yuma is addressed in Washington as the gold standard of what needs to be applied all across."
The adjutant general for the Arizona National Guard announced this week that 60 troops will be sent to the border town of Nogales.
Santa Cruz Sheriff Tony Estrada, which includes the town of Nogales, said his county doesn't see a need for troops.
Pima County Sheriff Mark Napier said any troops to his county will be used as a supporting role.
A briefing with the National Guard, Border Patrol and the governor's office will be held Friday.