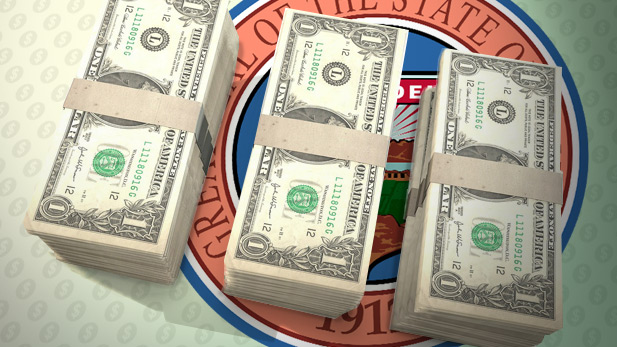 Christopher Lamoreaux, a finance professor at the University of Arizona, says the turmoil in the stock market should not have an impact on long-term retirement investments.

From Friday of last week to Monday, the stock market dropped 8 percent.
When the market shot up in late December and early January, Lamoreaux said, people who decided to jump in at that time are the ones who could put their investments at risk.
"On the other hand, people who are investing over long periods of time, putting some money in as part of a standard retirement contribution process, those people are doing very well," Lamoreaux said.
In Lamoreaux's 40 years watching the stock market he noticed that over a long haul, it generally rises about 7 to 8 percent a year.
"It takes patience and courage. The stock market is going to be a good vehicle to generate nice returns for retirement over time," he said. "So don't react in the short term. You want to try and have this long-term plan."
When it comes to financial planning, Lamoreaux said it's not wise to react to the constant ups and downs of the stock market.
Two months ago, the stock market shot up to an almost hyperbolic pattern, and now, a few days after the 8 percent drop, the market has essentially rebounded from the spike.
"The level of the stock market essentially was back to where we were in early December of last year, 2017." Lamoreaux said.
He says the two-day drop erased about six weeks of accumulated gains.
"When looked at in that sense it's not a huge phenomenon, were just back to where we were on Dec. 7 of 2017."
Lamoreaux said it's important to remain calm and remember that the rapid change in the market is not a direct result of the economy or where the economy is headed.
Follow Brandon Mejia on Twitter or contact him via email at BMejia@azpm.org.