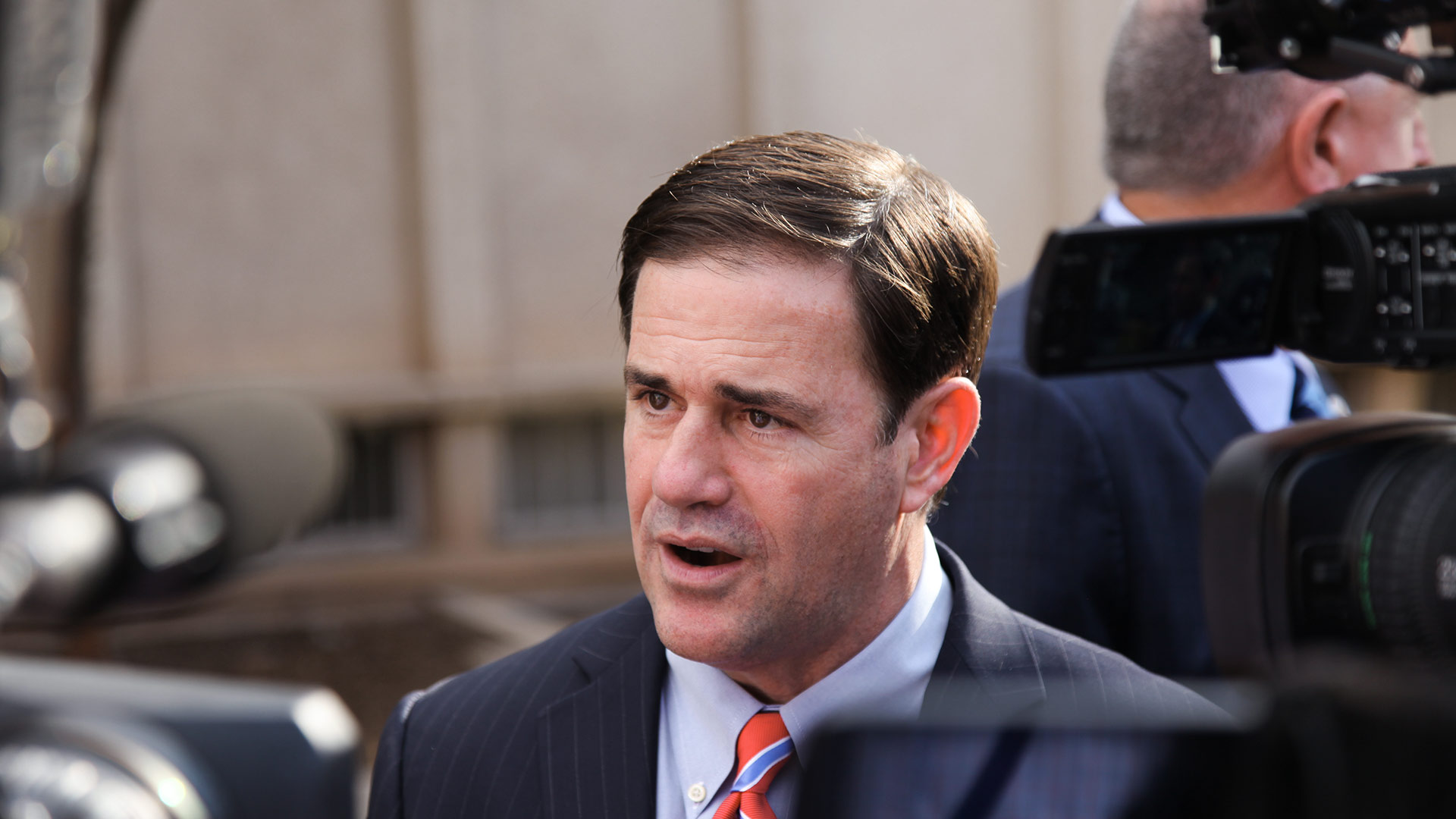 Arizona Gov. Doug Ducey speaks to members of the media Oct. 4, 2017 on the University of Arizona campus.
Nick O'Gara, AZPM
Gov. Doug Ducey will meet with top diplomats from Mexico and Canada at his International State of the State address on Tuesday. One of the main points of discussion will be the North American Free Trade Agreement.
Ducey has gone out of his way to promote a friendly political and business relationship with Arizona's southern neighbor. He's visited Mexico on trade missions and has met regularly with the governor of the neighboring state of Sonora.
"That is exactly what we're aiming at: how to compliment our economies. And when you take local instances, local governments, it is really where the action is, and we are so glad that this is happening," said Carlos Manuel Sada, Mexico's foreign relations undersecretary for North America.
Ducey will speak on a panel with Sada and Canada's ambassador to the U.S. at a private event in Scottsdale. Canada and Mexico account for about half of Arizona's exports.