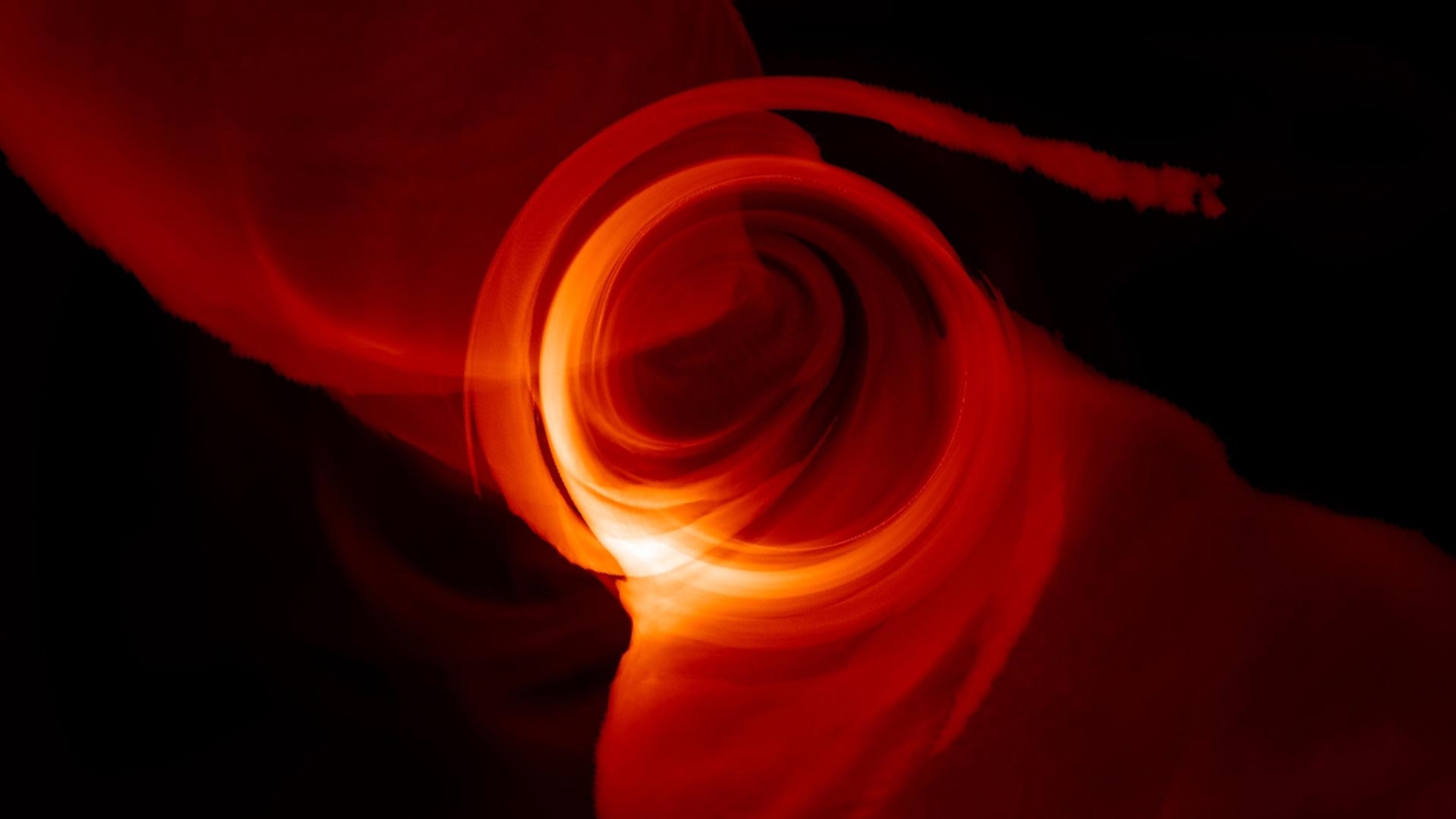 A supercomputer simulation of hot gas falling into the black hole at the center of the Milky Way galaxy. The bright circular feature near the center of this image is the photon ring, predicted by Einstein's general theory of relativity.  
Chi-kwan Chan, Dimitrios Psaltis, Feryal Ozel, Lia Medeiros, University of Arizona
The University of Arizona is leading an international effort to take the first images of black holes. A National Science Foundation grant will help the team develop technology to crunch the data from telescopes.
The Event Horizon Telescope is a network of 11 radio telescope arrays in nine locations around the globe, a virtual earth-sized telescope. Its goal is to produce the first image of a black hole. The UA's Submillimeter Telescope on Mount Graham is one of the instruments.
The telescopes collect massive amounts of data that must be processed. The $6 million grant will help researchers like UA astronomy professor Dimitrios Psaltis develop systems for transmitting, sharing and analyzing that data.
"We have very detailed and extreme challenges in this highly distributed, very vast project that we're working on and we're hoping that whatever technology we're developing to address those challenges will transfer relatively smoothly and seamlessly to other big problems in the world," Psaltis said.
Some examples of the technology transfer could be to self-driving cars and renewable energy production.
The project, called Partnerships for International Research and Education, will launch with a series of events Friday, including a public talk on the Event Horizon Telescope black hole project by Psaltis' astronomy colleague Feryal Ozel at Flandrau Science Center and Planetarium.
There are limited free tickets to the talk.