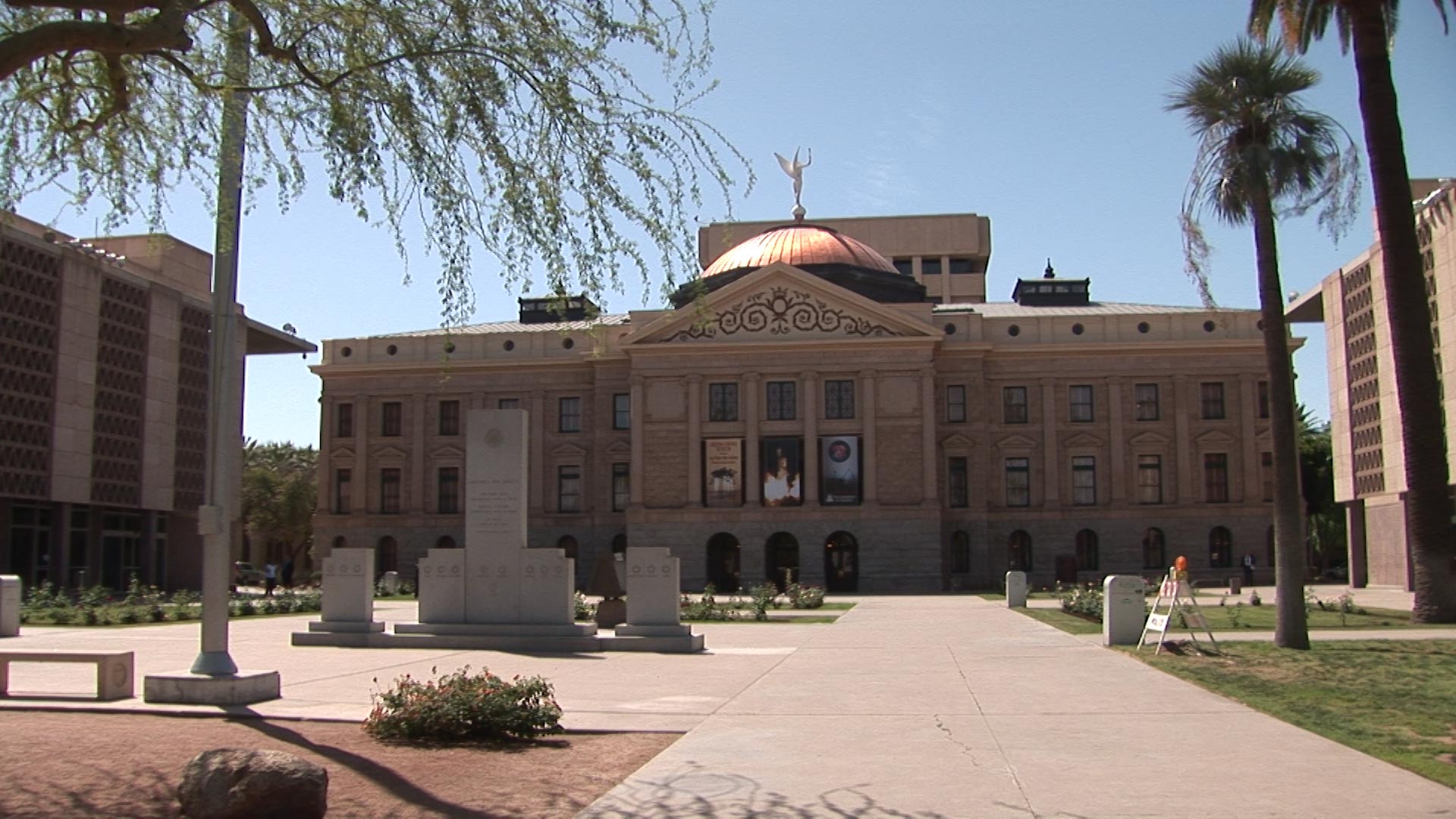 File image of the Arizona Capitol in Phoenix.
AZPM Staff
Arizona's Legislature goes back in session in January, and political veterans face a new reality. In the House, Democrats are two seats short of a majority.
One of the people watching from the sidelines in 2019 will be Steve Farley. He represented Southern Arizona for more than a decade in the House and Senate. The Tucson Democrat said the big change for House Republicans will be the fact that what he called "ideological stuff" will have a hard time passing.
"And that is a good thing for every Arizonan because the ideological stuff isn't the stuff that matters to most everyday people. What we really want to get through is the good schools, good roads, public safety, good public health," said Farley.
In 2019, Democrats need to pick up only two Republican votes to get bills passed in the House. Farley predicted that will mean more Democratic bills getting through that chamber.
The 2018 legislative session ended with the passage of a teacher raise plan. The so-called #RedforEd movement brought tens of thousands of teachers from the classroom to the Capitol to demand the pay raise. Those teachers went to the ballot box in November, electing Democrat Kathy Hoffman to the superintendent of public instruction post and a number of Democrats to the Legislature.
"The teachers are still out there and they are still paying attention," said Farley.
Now though, the veteran lawmaker thinks teachers need to refocus for 2019.
'"I think the #RedforEd movement has got to switch to holding Doug Ducey's feet to the fire. Only a 10 percent raise was approved together with some increases to other funding, and that was a huge step forward. That was $405 million in new money annually coming up, and that is more than I have ever seen. … But now we have to keep the other steps in place," Farley explained.
When state lawmakers passed the teacher pay raise they promised a 19 percent boost over five years, but they can only budget for one year at a time, that is why the raise for the current school year was only for 10 percent, as Farley said.
The Legislature begins work on the budget and other bills on Jan. 14.