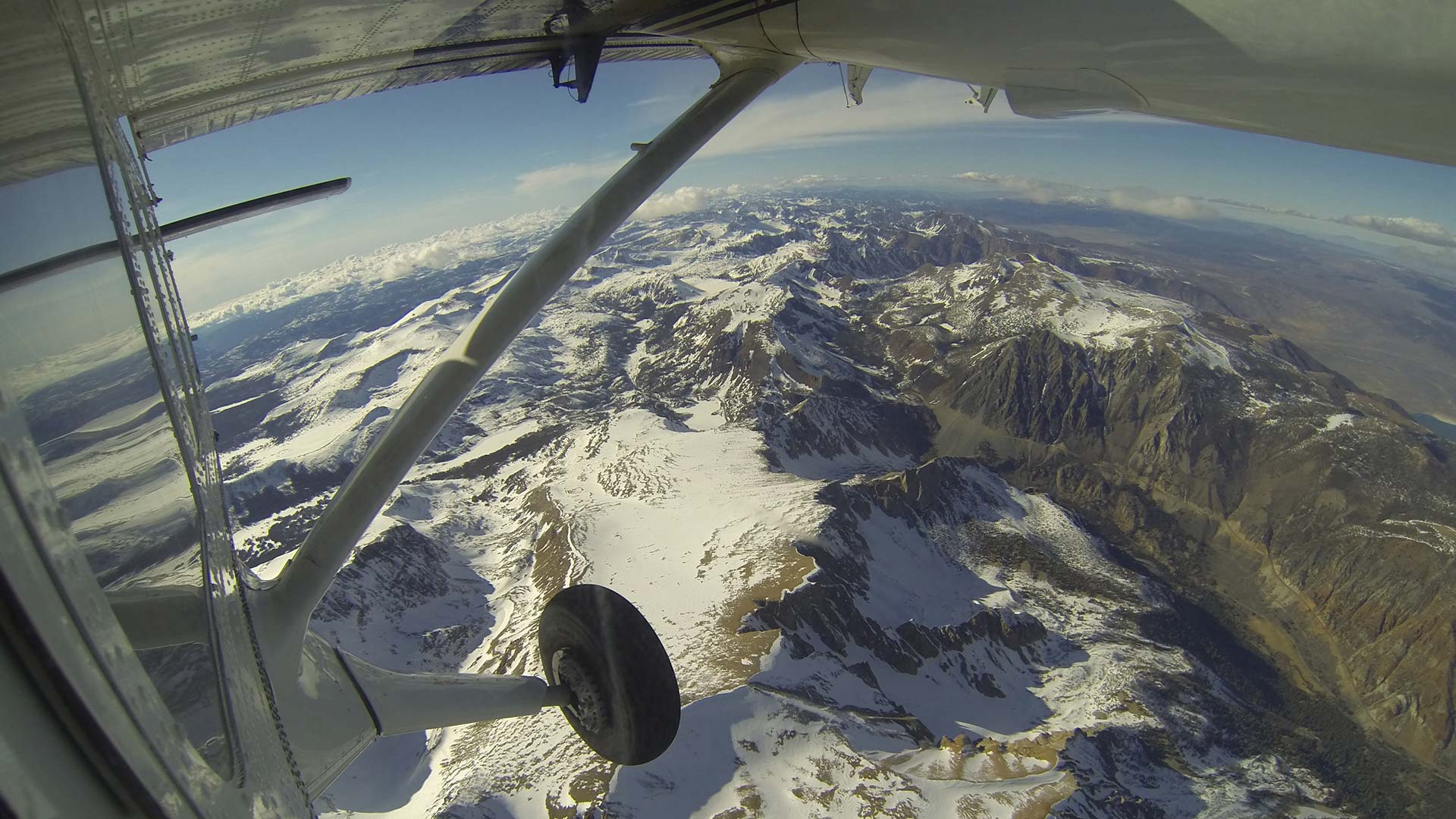 Above Yosemite National Park in California, looking out the window of a Twin Otter aircraft carrying NASA's Airborne Snow Observatory on April 3, 2013.
NASA/JPL-Caltech
Snowpack in western states is on the decline. A University of Arizona research team has mapped exactly where in the United States snowmass has decreased over the last 35 years.
Snow mass is a measure of how much water snow contains.
Xubin Zeng is a professor of hydrology and atmospheric sciences. He says while there are no particular trends of snowmass loss in the eastern U.S., the West has seen a loss.
"Over the West, however, the annual maximum snow mass decreased significantly by 41 percent on average for a certain percent of snowy areas. If we add those areas together, the representative size is [that of] South Carolina," he said.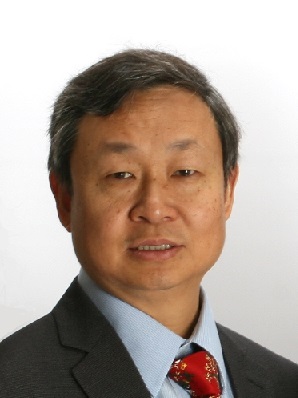 Dr. Xubin Zeng, Professor of Hydrology and Atmospheric Sciences at the University of Arizona
In regions that have high altitudes and cold weather for extended periods during the year, snow accumulates and forms snowpacks. Snowpacks feed streams and rivers as they melt, contributing to groundwater and to surface water sources such as the Colorado River.
Zeng's team also found over the time, the snow season decreased by 34 days on average for 9 percent of snowy areas in the U.S.
The findings were presented at the American Geophysical Union's Fall Meeting in Washington today, where a panel of scientists convened for a press conference on the U.S. snowpack.
Amato Evan from The Scripps Institution of Oceanography at University of California, San Diego says that a shift in seasons over the last three decades, caused by climate change, has diminished the country's snow mass.
"The annual cycle of snowpack is being squeezed on both sides. In other words, summer is basically coming earlier and fall is coming later."
He pointed out that rising temperatures and a reduction in precipitation are caused by climate change.
"I would make the argument that our winters are getting sick and we know the reasons why. It has to do with global warming. That's the only logical explanation," he says.
Zeng's team's study is published in Geophysical Research Letters.