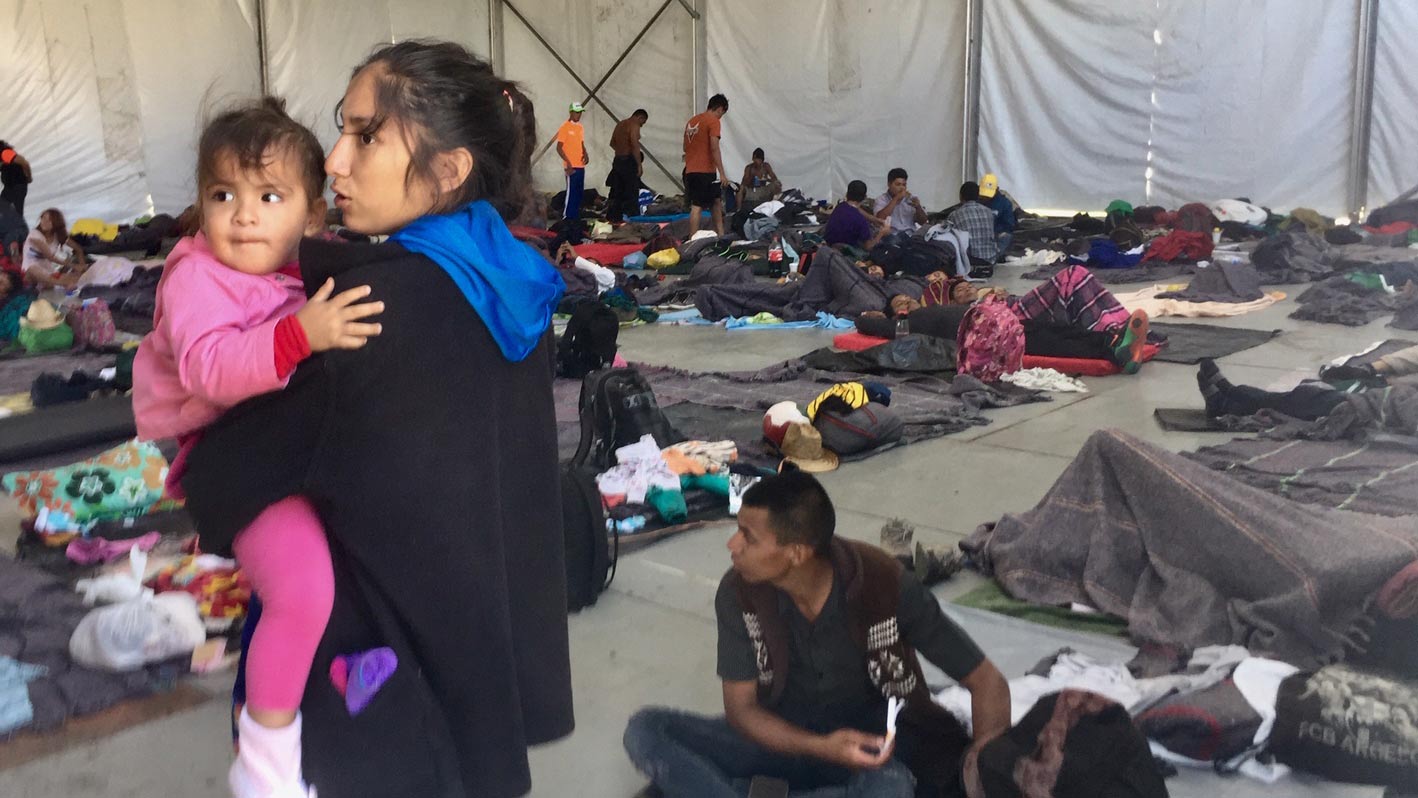 People traveling with the migrant caravan, in a shelter in Mexico City.

Rodrigo Cervantes, Fronteras Desk
MEXICO CITY — Part of the Central American migrant caravan has arrived in Mexico City, where they are staying in a stadium.
Inside, hundreds rest on their way to the U.S. border, while thousands more are expected to arrive throughout the week.
Around the shelter's tents, some migrants enjoy a clown show from volunteers who want to keep spirits high.
Others rest, get medical attention or ask for donated clothes from volunteers like Natalia Ramos, who was born in the city.
"People [in Mexico City] are really donating and asking how can they help. We are all human beings and we can help each other," Ramos said.
"It's cooler here than where they were before, so they are trying to get jackets, pants, hoodies, anything they can use to cover themselves," said the volunteer, whose works as a freelancer.
María de los Ángeles Vázquez from Honduras waits in line for the lunch provided by the city: sandwiches, yogurt, water and snacks, among other items.
"The Mexican government has been supportive with us, but we don't know what's going to happen if [President] Donald Trump won't allow us to enter the United States," Vázquez said. "But he is a human being, and parent, too, and I hope he touches his heart and understands us."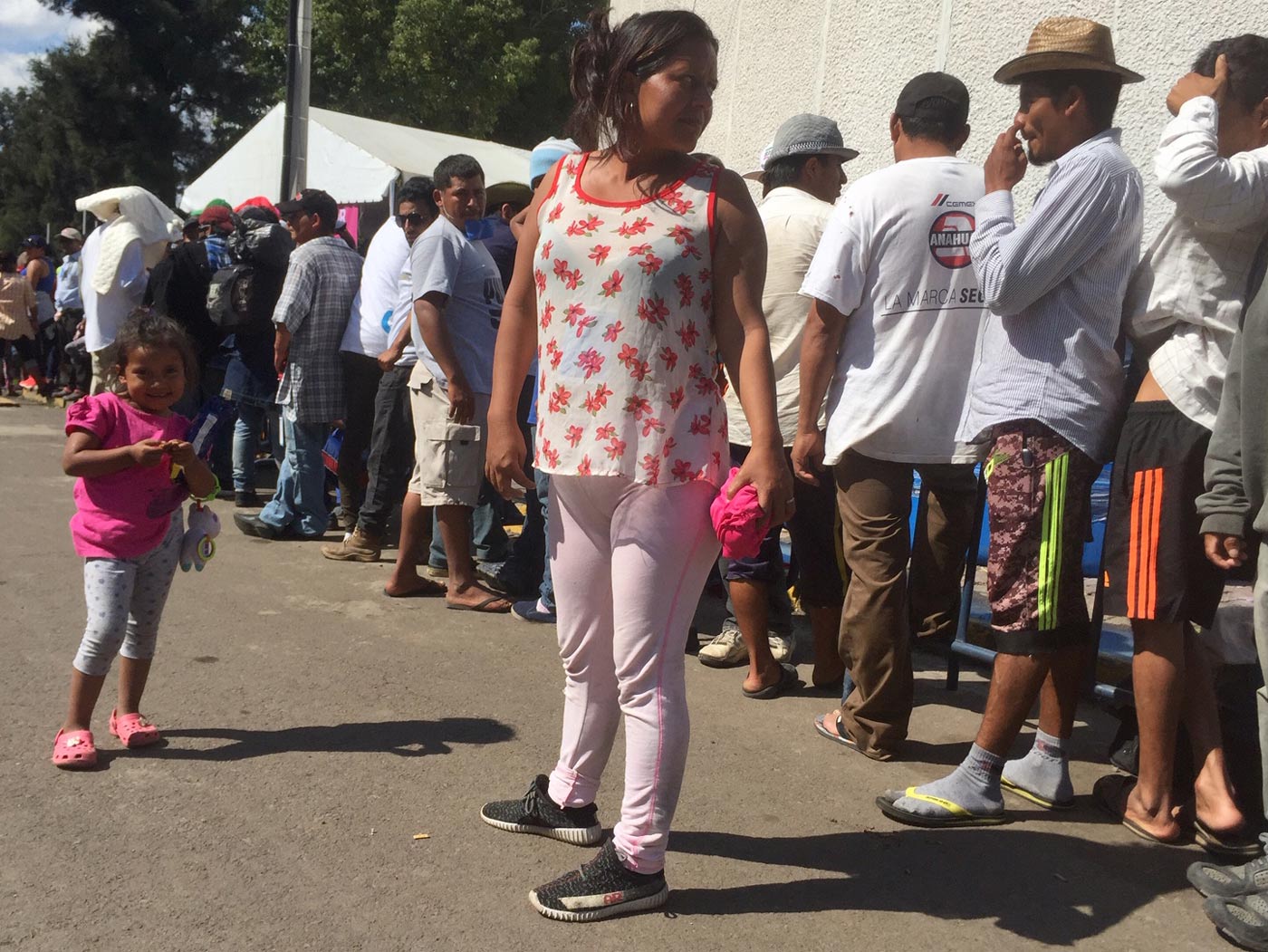 VIEW LARGER Four-year-old Nicole and her mom, María de los Ángeles Vázquez, from Honduras, at the shelter in Mexico City.

Rodrigo Cervantes, Fronteras Desk
Vázquez says that what she wants is to work to feed her 4-year-old daughter. Work in her homeland is scarce, and she hopes to find a new opportunity in the U.S. or at least in Mexico.
Edgar Corzo from the Human Rights National Commission supervises the shelter. He says so far services are sufficient, but some of them, like health care, will have to be reinforced.
"The caravan indeed split up after leaving the state of Oaxaca, but the vast majority still plan to arrive to several ports of entry in the U.S. border, although we still don't know where," Corzo said. "It could be Nuevo Laredo, Reynosa, Ciudad Juárez, Nogales o Tijuana."
According to Corzo, 4,500 are expected to arrive to Mexico City throughout the week.