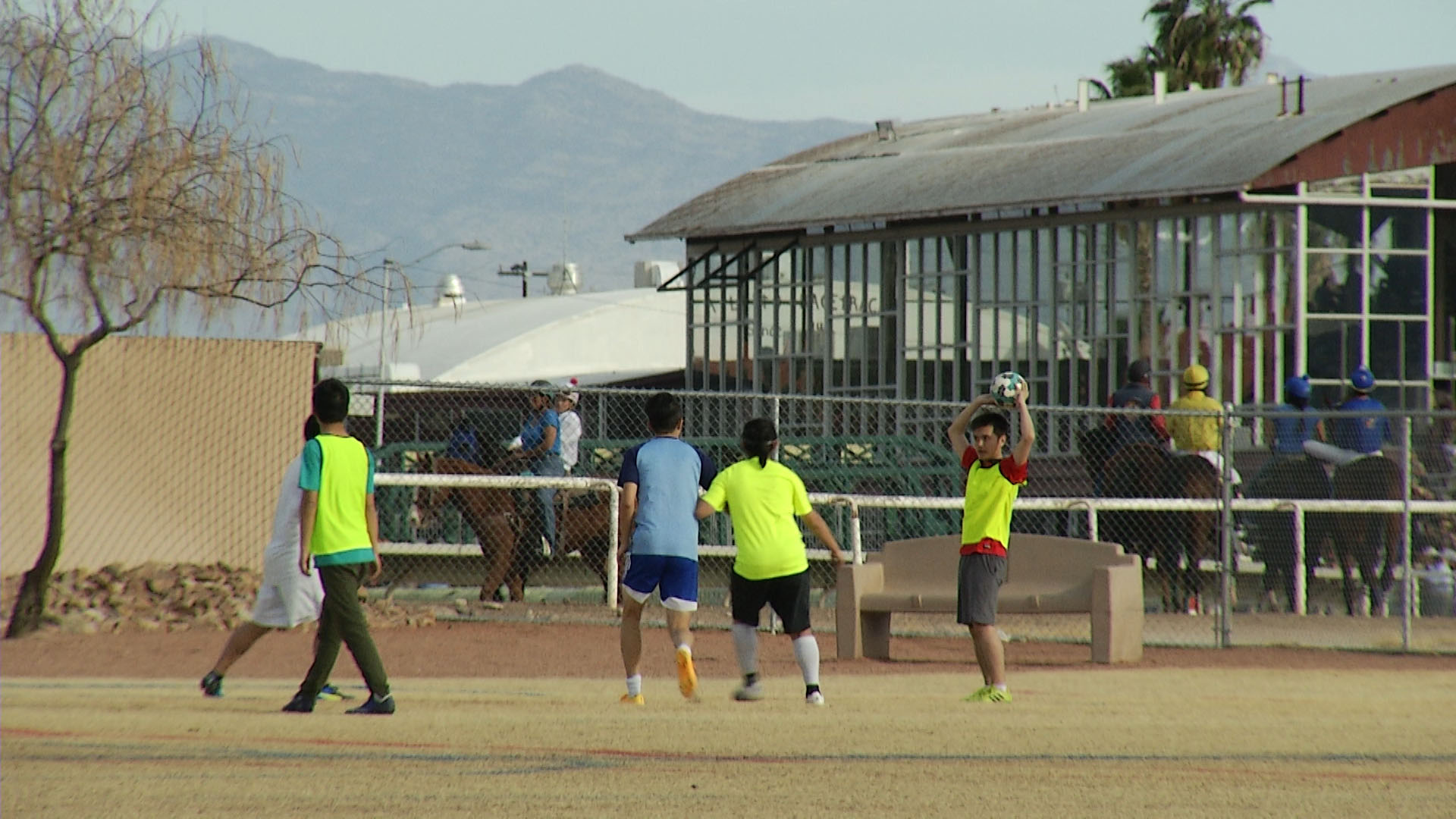 Soccer and horse racing co-exist at Rillito Park Racetrack.
Thirty University of Arizona students will get experience in various business roles through internships with the Rillito Foundation.
The Rillito Foundation operates Tucson's Rillito Park horse track and sports complex, including the state's largest farmer's market. The foundation announced its agreement with the UA Tuesday.
Shane Burgess, the dean of the College of Agriculture and Life Sciences, says the foundation is offering students a chance to gain experience in a wide range of roles, including veterinary science, social media, and management. He says students can find lots of internships, but these opportunities are special because they're local.
"It's not just the race track. The race track is a tiny corner of it. It's all the other things that go on that the Rillito Foundation does. That's why we can have 30 internships," Burgess said.
A few interns have already started with the foundation, in jobs related to the upcoming horse racing season. The rest will be hired throughout the year, working in diverse areas from veterinary services to marketing, sales, and video production.