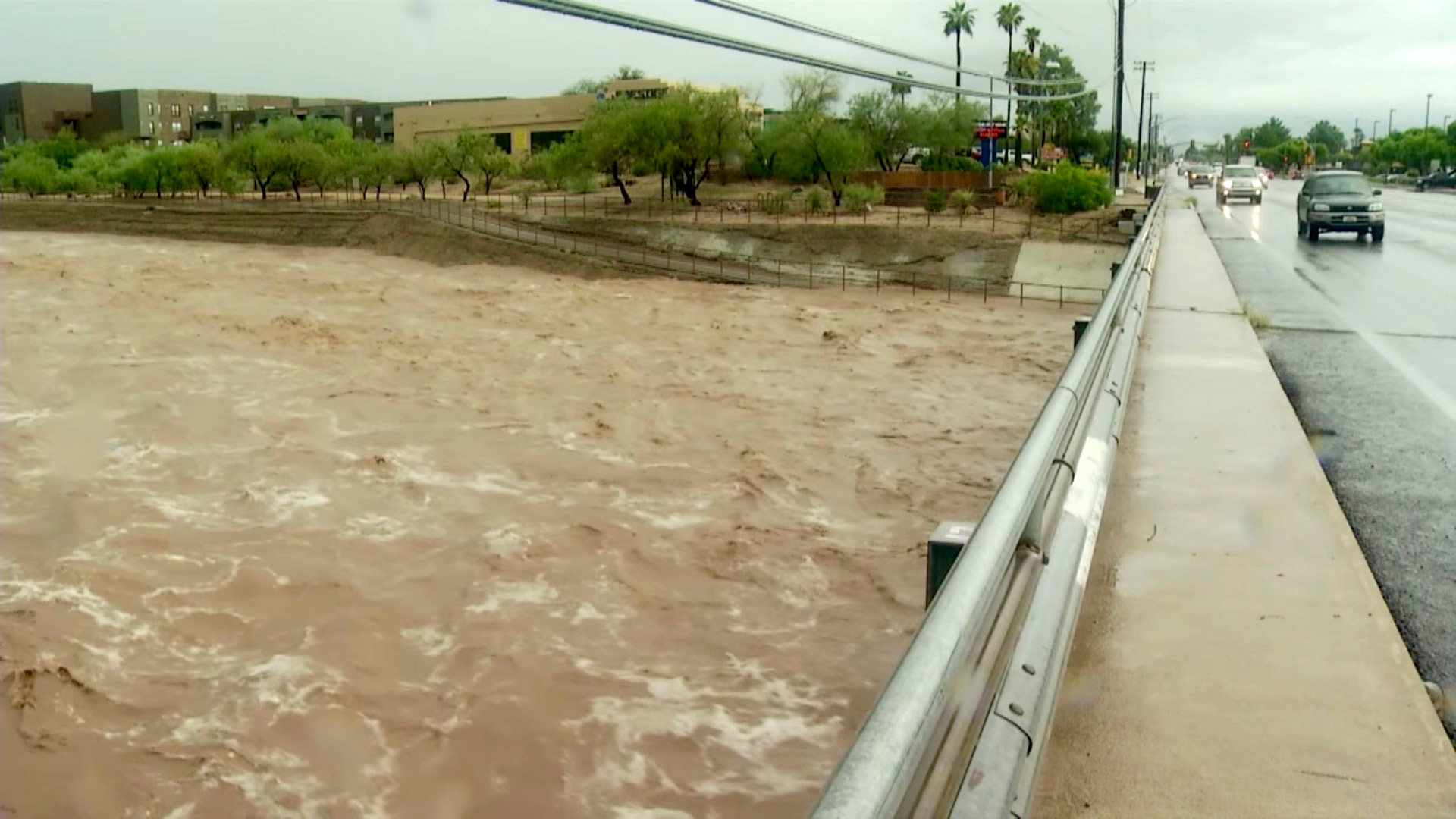 A wash in Tucson begins to flood its banks after heavy monsoon rain.
AZPM Staff
Pima County residents who buy flood insurance could see their premiums drop after the county completes a new flood management plan.
The Pima County Board of Supervisors this week voted to have the county's flood control district draft a new management plan. The plan would involve reviewing the flood risk in each of the country's watersheds, and coming up with steps to reduce that risk.
The process is aimed at improving Pima County's ranking under the National Flood Insurance Program. The county is now at level five, in which homeowners required to buy flood insurance can get a 25 percent discount. If the new flood management plan gets the county bumped up to level four or three, homeowners would save another 5 percent on their flood insurance rates.
The county has already met one of the requirements for the upgrade, by establishing a flood alert system that pushes warnings to people who sign up to receive them.
It could take a year to draft the plan, and get approval from federal officials.