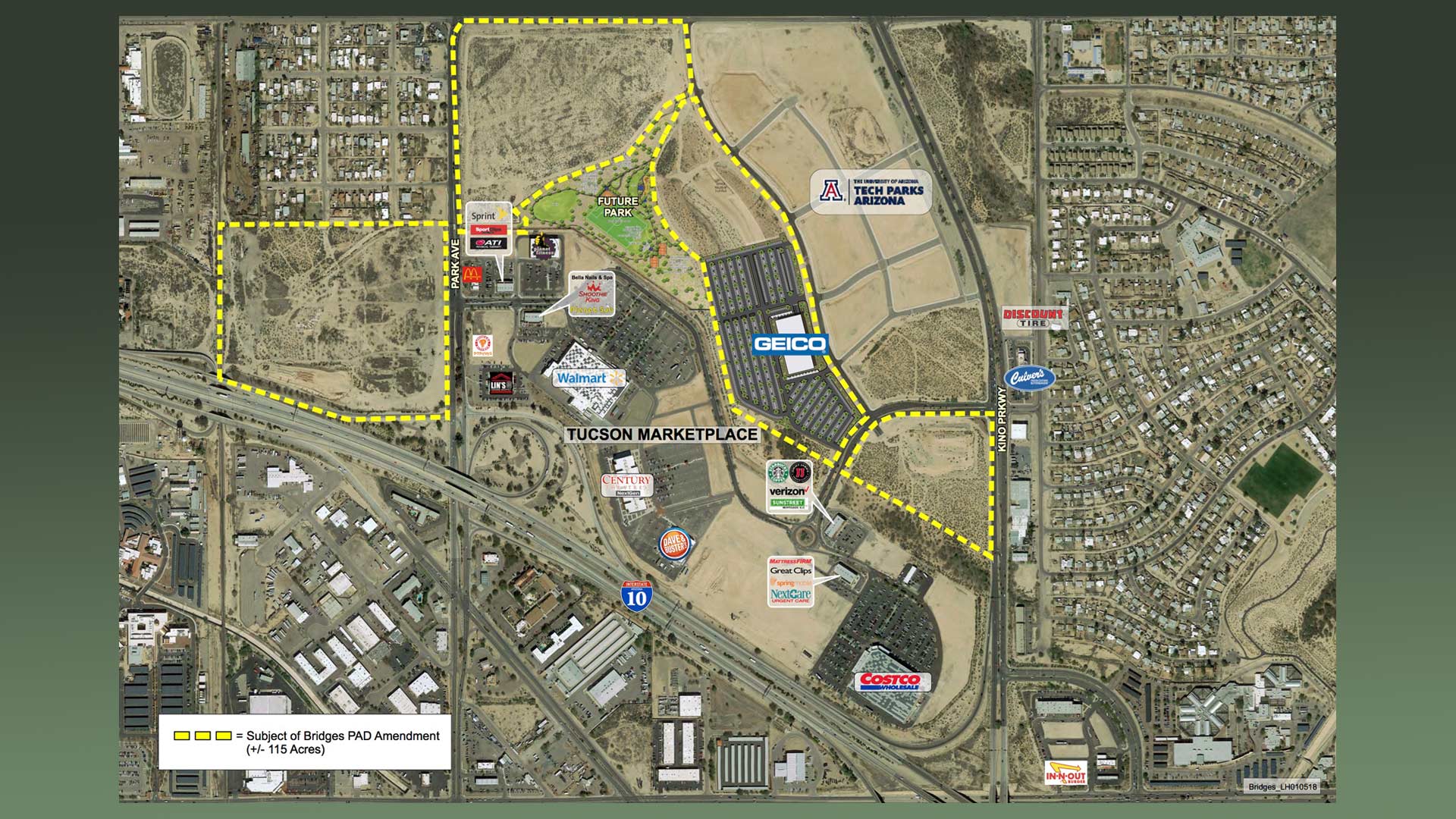 Plans for a new GEICO location at the south-side development area known as "The Bridges."
Courtesy of Sun Corridor
GEICO plans to expand and move to south-side Tucson's "The Bridges," near 36th Street and Kino Parkway, becoming the first corporate employer to move into a 200,000-square-foot multilevel development being planned there.
The project covers 115 acres of real estate, according to the plan announced by Bourn Companies on Tuesday.
GEICO plans to create 700 new jobs with a projected $500 million economic impact, according to Joe Snell, president of Sun Corridor, a Southern Arizona economic development agency.
"The move by GEICO will serve as an employment anchor," Snell said, "which will help the university with any of its expansion."
GEICO didn't provide information on the types of jobs or average pay.
Bourn Companies plans to attract more corporate employers and develop residential living and a community park.
GEICO has been in Southern Arizona for 15 years and currently has 2,100 employees, according to the company.
Snell says the move by GEICO will help speed up the overall development of The Bridges. "I think everybody wins on this," Snell said. "All the boats are going to rise with this tide."
The Bridges project, which also includes the second UA Tech Park , is a 350-acre mixed-use development.
Follow Brandon Mejia on Twitter or contact him via email at BMejia@azpm.org.