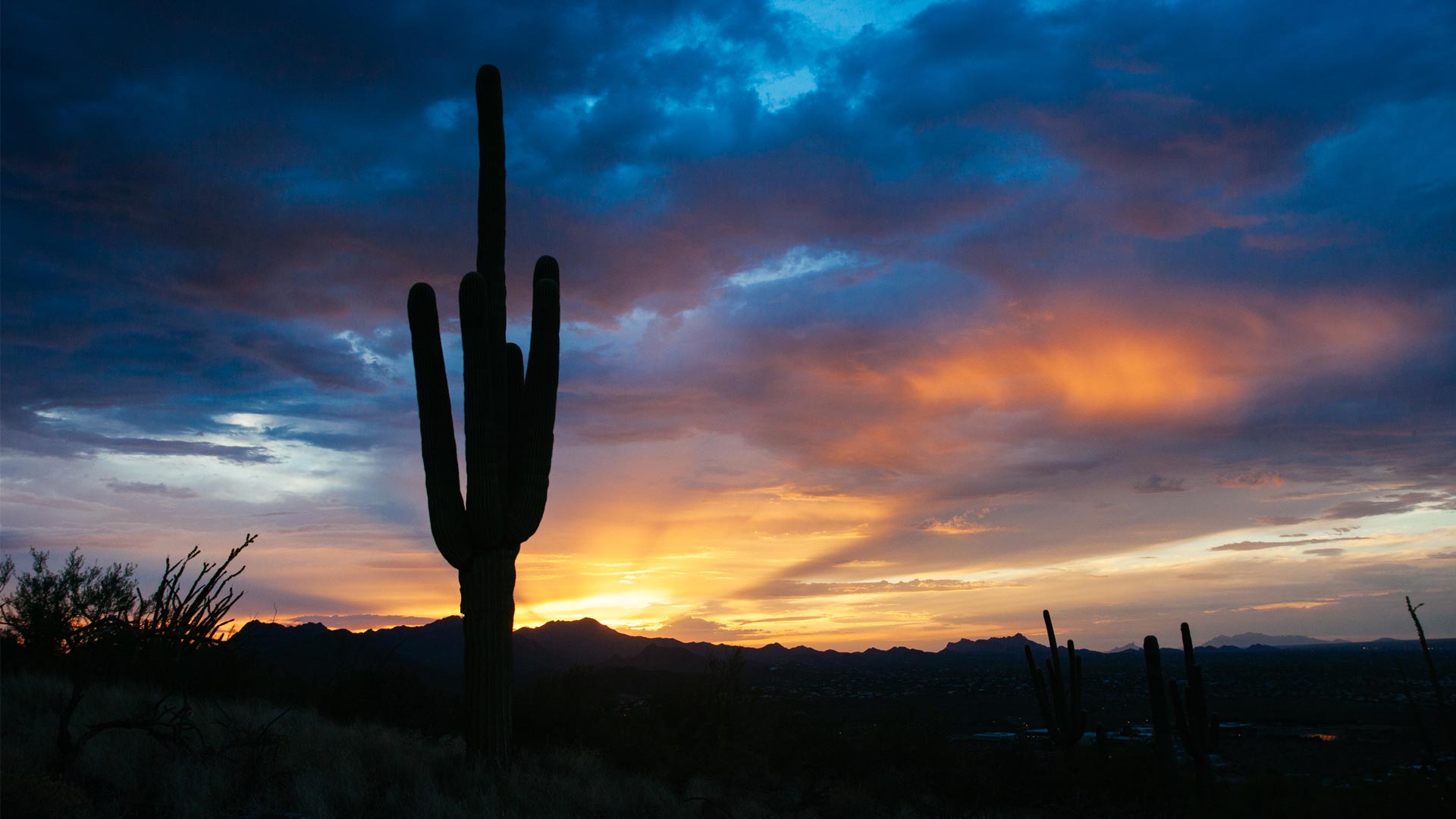 A lone saguaro silhouetted against the sunset on Tumamoc Hill. (PHOTO: Sandra Westdahl, AZPM )
Pima County is using more solar energy, purchasing additional electric vehicles and improving the quality of water in the Santa Cruz River. That's part of the county's 2016-17 Sustainability Report Card.
The county's office of Sustainability and Conservation puts together an assessment each year and sends it to the Board of Supervisors.
The latest report says sustainability efforts have saved more than a million dollars by conserving resources and reducing the impact of county operations on the environment.
It also cites the construction of more resource-efficient buildings as one way the county could improve its score in the current fiscal year.