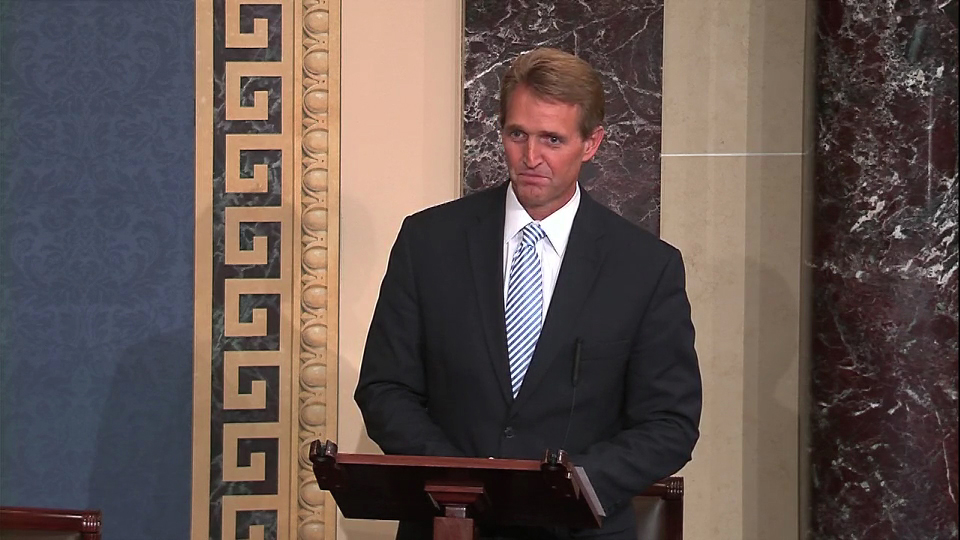 Sen. Jeff Flake had a change of heart when he voted to end the filibuster to fund the federal government.  
On Friday, Jan. 19, the senator voted with Democrats and other Republicans to prevent a budget vote because he wanted to include a permanent extension of DACA, the Deferred Action for Childhood Arrivals program.
Flake said he will hold Senate majority leader Mitch McConnell to his word, that between now and Feb. 8, when the funding again runs out, McConnell will allow a DACA bill to be voted on.
"To do that, we've got to have a product that has wide support. And that's what we are hoping to do – is broaden the support we have with a bipartisan bill," Flake said. "We have seven Democrats and seven Republicans – broaden that and add some border security elements that people on my side of the aisle want. And I'm sure the Democrats will do that as well."

Flake said the other complication could be getting the president to sign a DACA bill that is a compromise.