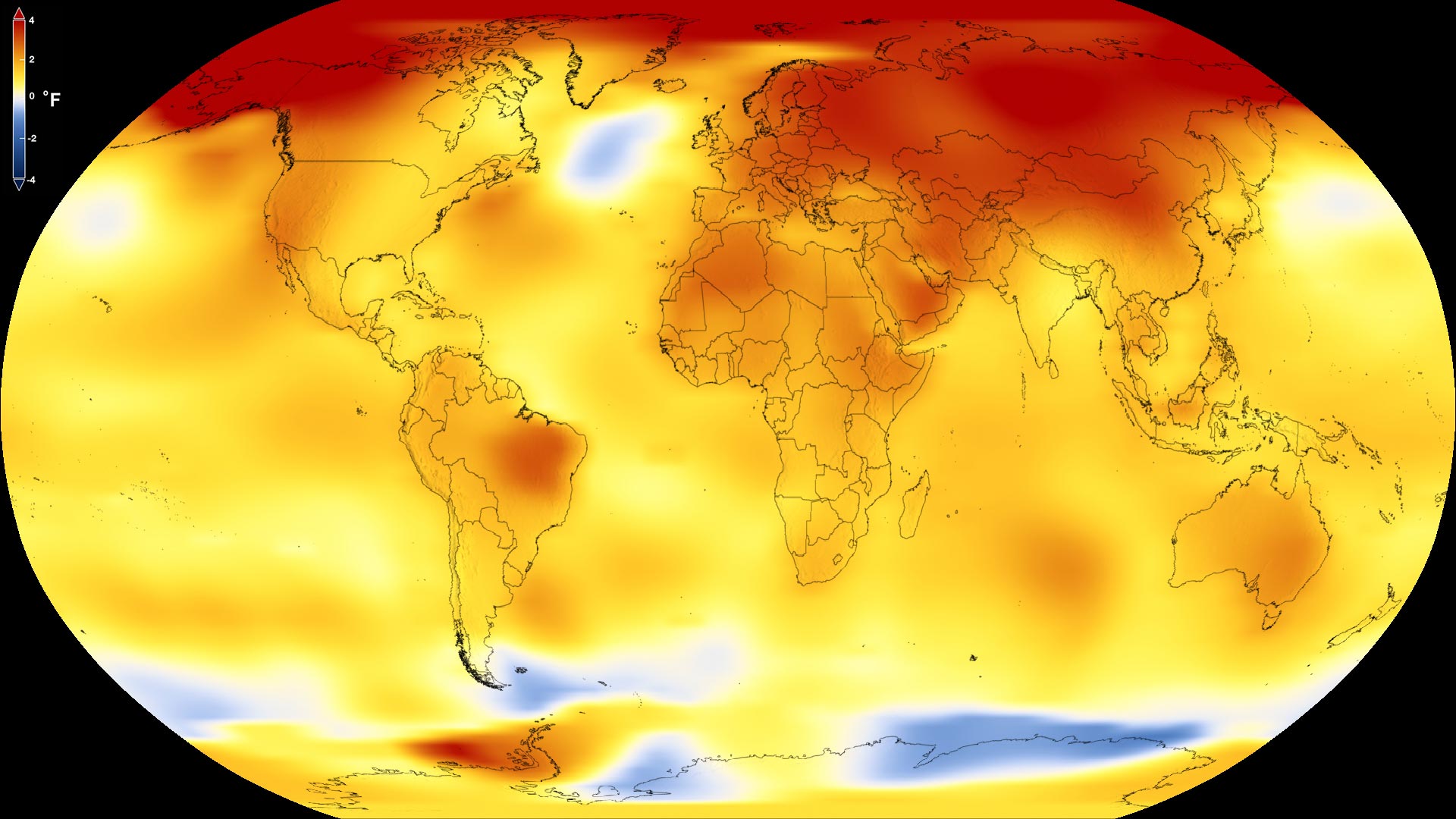 This map shows Earth's average global temperature from 2013 to 2017, as compared to a baseline average from 1951 to 1980, according to an analysis by NASA's Goddard Institute for Space Studies. Yellows, oranges and reds show regions warmer than the baseline.
NASA's Scientific Visualization Studio
The average temperatures across the globe last year were in the top three warmest on record. The desert Southwest's temperatures were the highest ever.
NASA and the National Oceanic and Atmospheric Administration separately analyzed 12-month temperature data from around the world to come up with annual rankings. The two agencies announced their findings Thursday.
NASA's data had 2017 as the second-warmest. NOAA, which runs the weather service, put last year in third place, behind 2016 and 2015.
"For Arizona and New Mexico based on the NOAA data, it was the warmest year on record from the period of record of 1895 to 2017. So that's the warmest in 123 years of data," said Mike Crimmins, a climate scientist at the University of Arizona.
The federal agencies' scientists say even with the warming and cooling effects of El Niño and La Niña patterns in the Pacific Ocean, the planet continues to warm up.