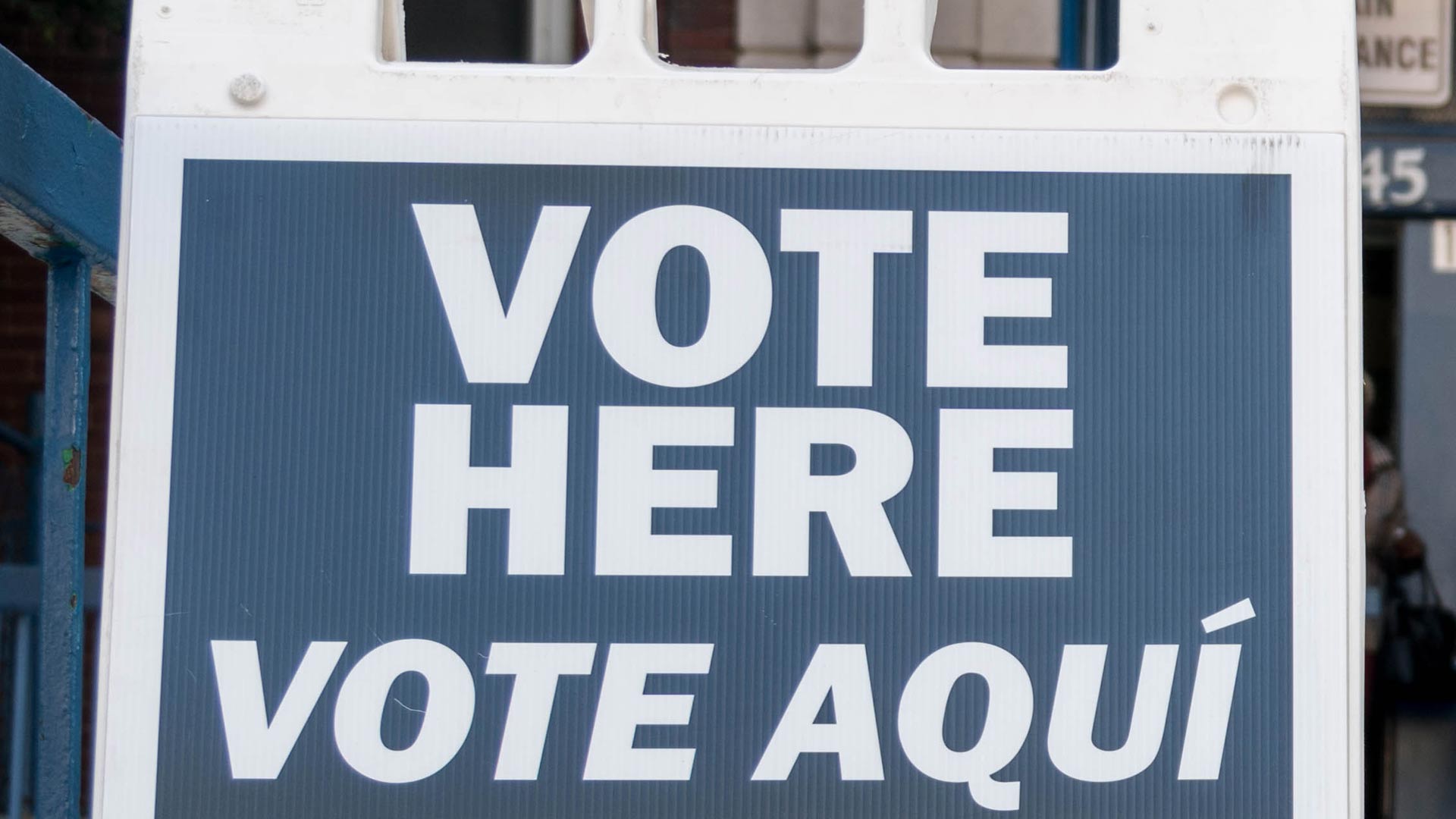 A Vote Here sign outside a polling place. (PHOTO: Lorie Shaull)
Rep. Martha McSally is one of Southern Arizona's representatives in Congress. She officially entered the race for U.S. Senate, but is not the best-known person in the Republican primary.
That person is former Maricopa County Sheriff Joe Arpaio. A poll from O.H. Predictive Insights gives him 97 percent name recognition.
Being well known can be both a blessing and a curse.
"When you are at 97 percent, you are defined," said Mike Noble with O.H. Predictive Insights. "People either like you or they don't like you, and with Sheriff Joe being around so long I really don't think you are going to see much movement."
McSally has 62 percent name recognition, and Kelli Ward, the other Republican in the race, has 80 percent according to the poll.
Arpaio's entry into the race turned the polls upside down. According to an O.H. Predictive Insights survey taken the day he got in, McSally was the front runner with Arpaio in second and Ward in third.

The poll was a change from November, when the same firm found Ward eight points in front of McSally.
Ward and Arpaio will keep the Republican primary to the right due to their ties to President Donald Trump.
Political scientists say that allows McSally more room to maneuver. She has spent three years representing Arizona's 2nd Congressional District, which is split nearly evenly between Republicans, Democrats and independents.
"I think she will move a little to the right, but she can stay pretty moderate," said Samara Klar, a University of Arizona political science professor.
McSally's first campaign video did feature praise for her from Trump.
"If you think about it, Arizona's senators are fairly moderate, their voting records are conservative, but their rhetoric is moderate, and I think if she can carry on that tradition she will be fairly OK," said Klar.
A Senate run by McSally has been hinted at for months. Some in the political arena questioned the wisdom of waiting so long. But strategists say waiting will not hurt McSally with voters.
"Her waiting to announce until the time was right to make a major announcement does not hurt her one bit. If that is the worst thing the Democrats can attack her on, then good luck," said Barrett Marson, Republican strategist.
"In 10 months, when the general election comes around, nobody will remember that she took a few extra weeks to decide," he added.
Whoever wins the Republican primary to replace Sen. Jeff Flake has won only half the battle. Five Democrats are vying for the same seat.
"I think the Democratic party is really energized when it comes to reclaiming taken-for-granted seats, especially after some recent victories in Virginia and Alabama," said Klar.
Primary election day in Arizona is Aug. 28..