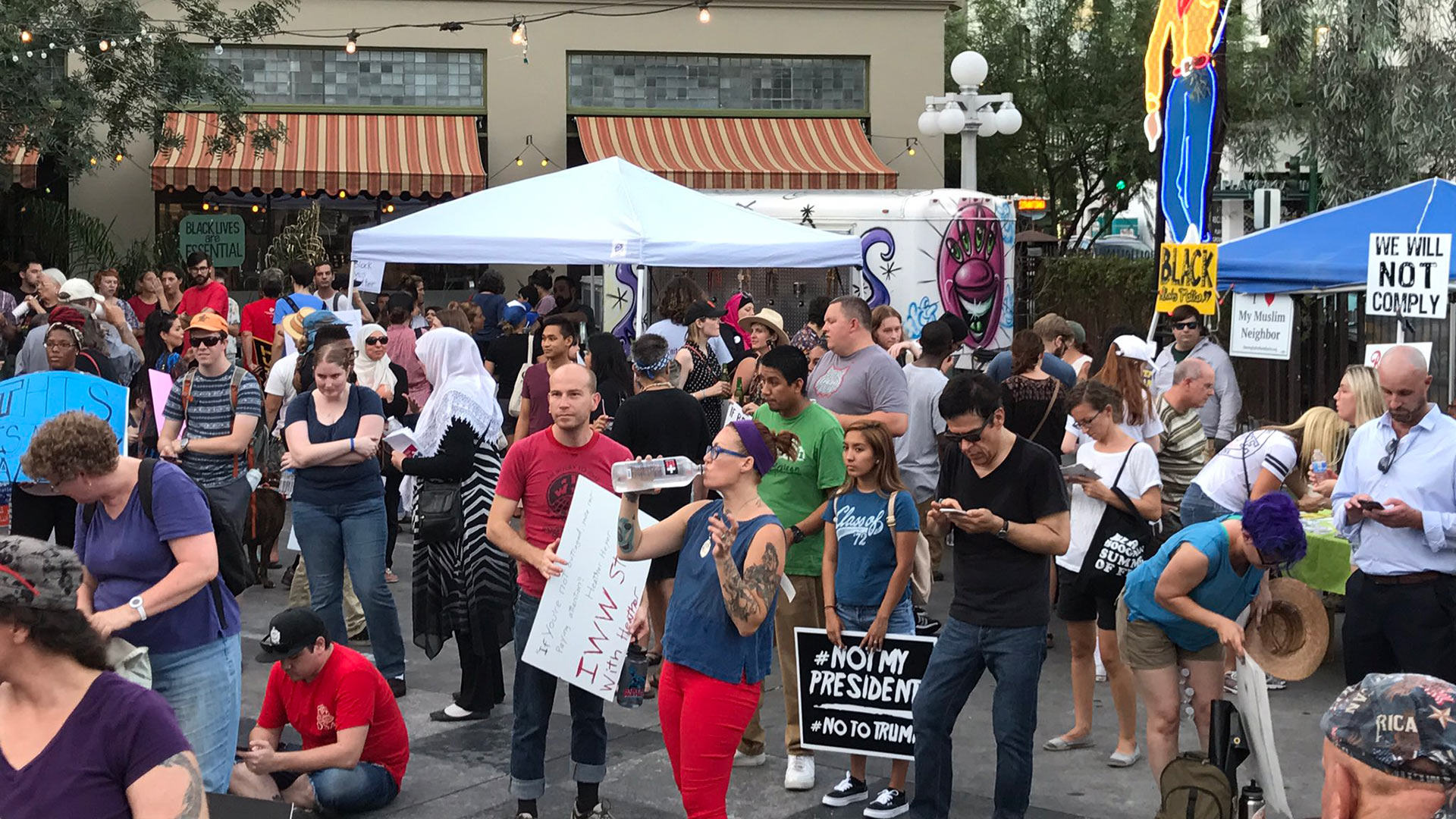 Tucsonans marched Sunday, Aug. 13 in reaction to a white nationalist rally in Charlottesville, Virginia.
Tony Paniagua, AZPM
More than 2,000 people marched through downtown Tucson Sunday afternoon in protest of a white nationalist march in Charlottesville, Virginia, that turned deadly.
Marchers held signs that read "Black Lives Matter" and "Embrace Diversity." Others condemned the racism of the weekend's march.
Tucsonan Tiffany Smith said she could not stand by after the weekend's racist protests.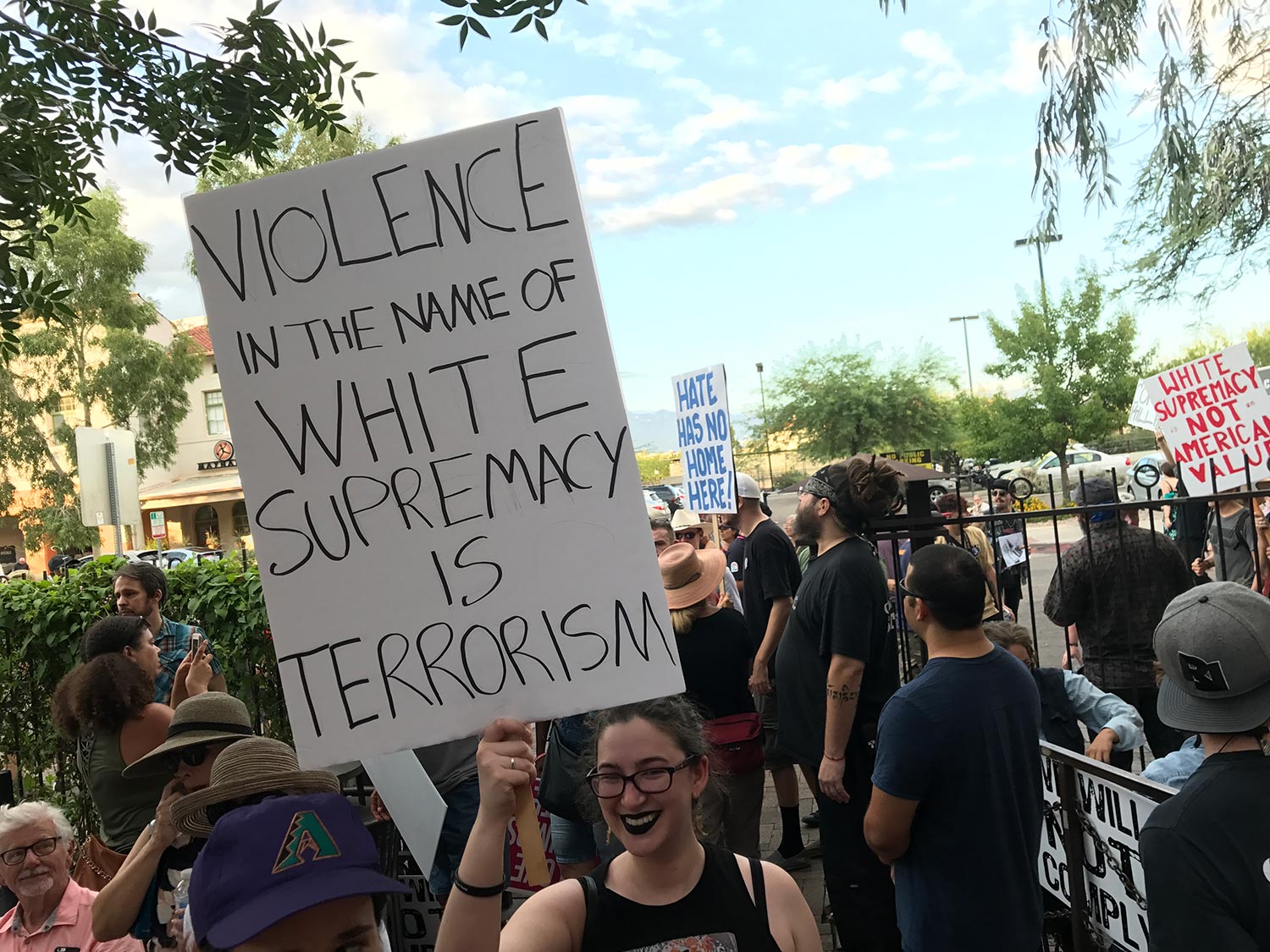 VIEW LARGER Protesters carried signs denouncing racism and white supremacy.

Tony Paniagua, AZPM
"I believe that white supremacy and racism have no place in our society," Smith said.
Andre Nixon was closer to the front of the march.
"As you noticed at [the Charlottesville] march, it was mostly white males. If you look amongst the crowds here, you see the diversity of what America really looks like," Nixon said.
The event wasn't without its politics. It was organized by Billy Kovacs, a Democratic contender for Republican U.S. Rep. Martha McSally's seat.
"This is Tucson. this is our community. We come out in force against things we don't believe are the fabric of our community," Kovacs said.
Police did not report any injuries or clashes with counter protesters.
UPDATE: A previous version of this story said "hundreds" attended the rally. This story has been updated to reflect the Tucson Police Department estimate of more than 2,000.