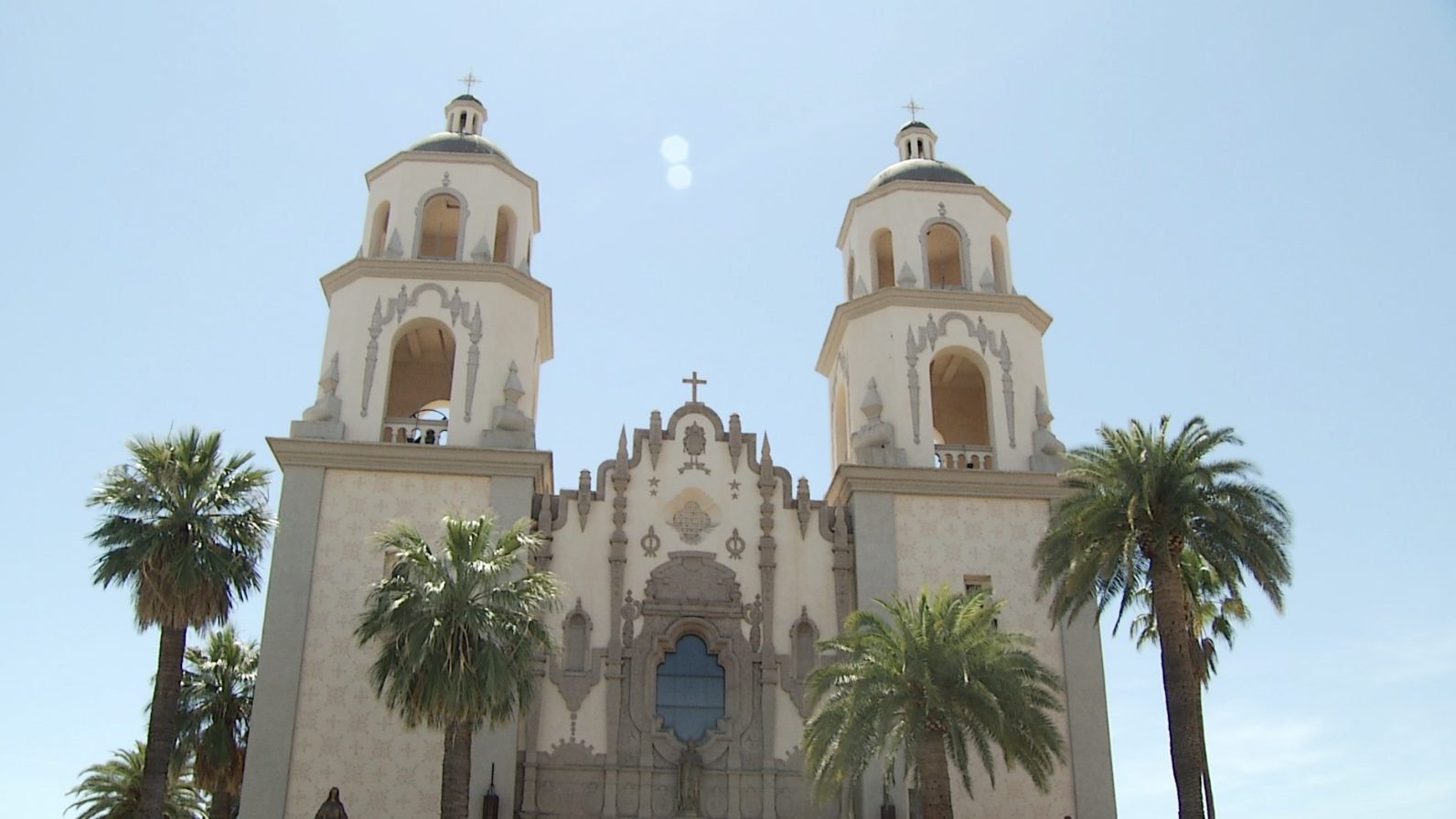 St. Augustine's Cathedral in downtown Tucson.
The Catholic bishop of Tucson is likely to retire this year, although the process and timeline for a replacement are out of his hands.
Bishops must submit a letter of retirement to the pope when they turn 75 years old, and the Bishop of Tucson, Gerald Kicanas, did so last August. The U.S. arm of the church is in the process of selecting and evaluating priests who may replace him and will forward names to the Vatican. Kicanas has no role in the selection.
"All of this happens rather mysteriously," he said. Those who are under consideration don't even know that, just as Kicanas did not know he would be moving to Tucson from Chicago until he got a call in 2001 saying it was a done deal.
"Came as a total surprise, and I suspect whoever the bishop in Tucson will be, it will be a surprise to him as well," he said in an interview for Friday's Metro Week.
Kicanas will become bishop emeritis of Tucson, and will help the new bishop transition into the job. Once someone is named, it could take up to 90 days for him to be installed at the Diocese of Tucson.
Kicanas said he plans to stay in Tucson, rather than return to Chicago. He joked that everyone from Chicago is moving to Tucson any way, because of the weather.
He said he looks forward to relating to priests in Tucson differently after he is no longer the bishop.
Once the transition is over, he said, "Priests know you not as their boss, not as their bishop, but as a brother priest, so it creates a whole different relationship."
He's looking forward to being a pastor with no administrative responsibilities, he said.
To see an interview with Kicanas, watch Metro Week on PBS 6 at 6:30 p.m. Friday and 10:30 a.m. Sunday.