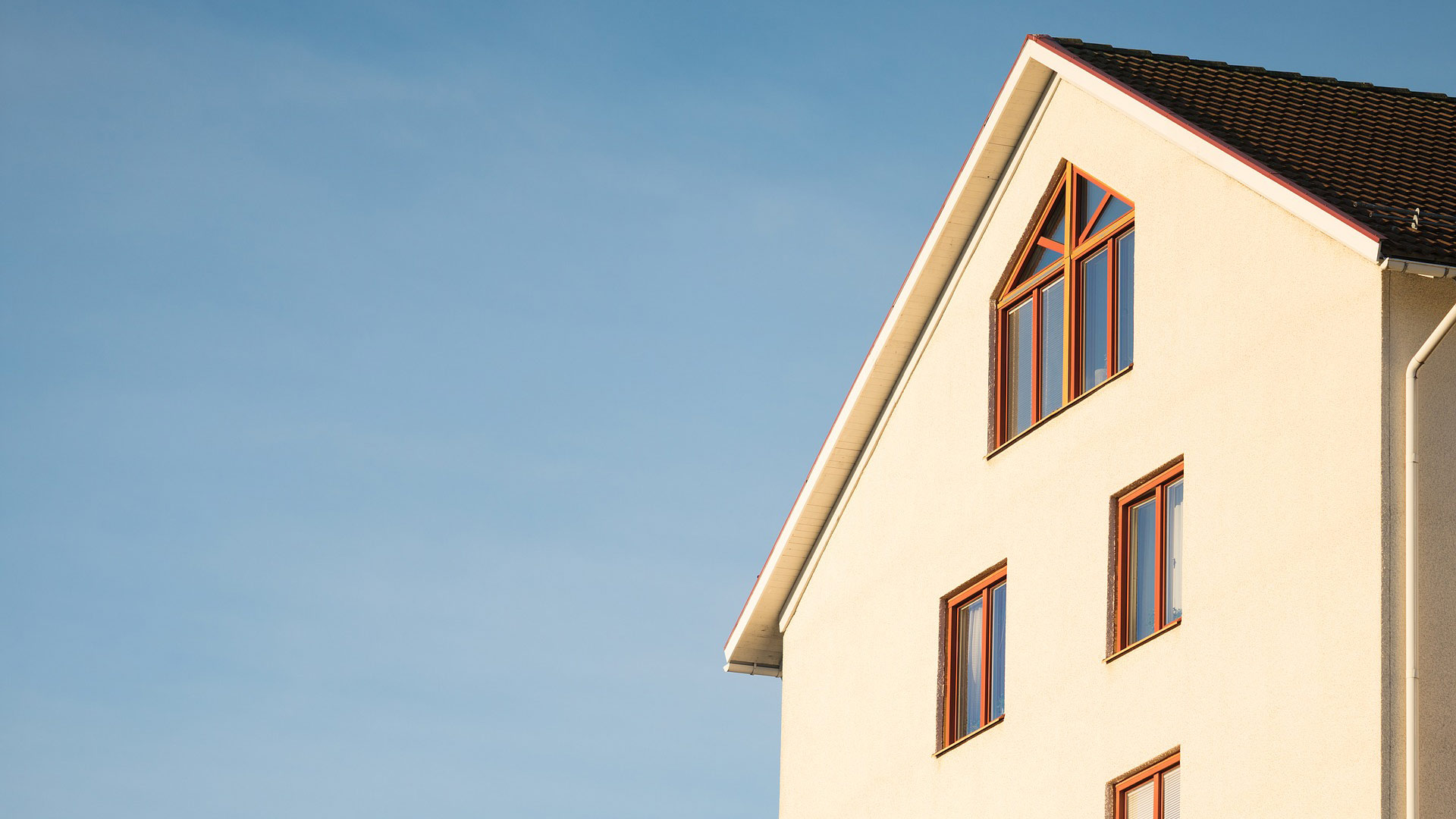 A new house.
Tucson's housing market was riding high a decade ago. National Association of Realtors statistics show the market's median-priced home was selling for more than $250,000.
Arizona was one of several markets experiencing a boom, and prices were not the only thing going up.
"At the peak in 2006, for a few months, we were building about 100,000 houses in Arizona. We probably needed 50,000," said University of Arizona finance professor Michael Bond. "So all of those houses ended up empty, and prices collapsed."
By the end of 2011, the median price in Tucson had dropped to $130,000.
The boom, according to experts, came because lenders relaxed their standards for mortgage approval, sometimes to the point that people who could not afford a home were given a mortgage.
"It's very unlikely right now that if you can't afford the repayments you're going to be allowed to take the loan to buy the house," said Phoenix-area real estate economist Michael Orr. "But for two or three years it was possible basically to get a mortgage just by fogging a mirror."
Phoenix-based real estate economist Michael Orr.
What followed was a recovery that has taken years.
"We're about where I say we should be if we just continued on in the normal price appreciation from 2002, but we've been through some incredible highs and lows during that interim," said Orr.
UA's Bond agrees, though he said many people might not believe it.
"People look at this and they say: 'Well my house was worth $200,000 in 2006 and now it's worth $180,000 or $160,000.' But they forget that in 2000 it was worth $100,000," he said.
National Association of Realtors statistics from 2014 to 2016 show Tucson's market grew by roughly 4 percent annually.
The pace has accelerated since then, with housing prices going up by 8 percent in the last year due to a lack of homes on the market.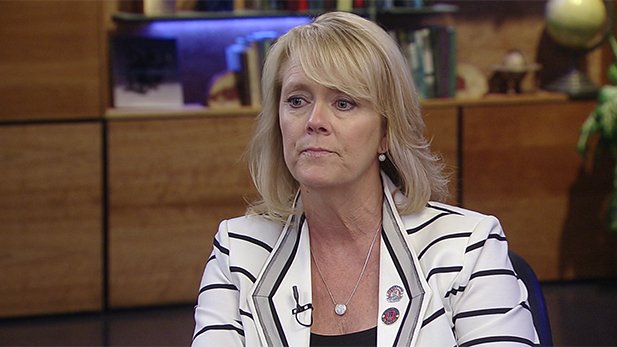 Tucson Association of Realtors President Pam Ruggeroli
"Our inventory is at an all-time low right now. It is helping increase our average sales price," said Tucson Association of Realtors President Pam Ruggeroli. "There is also a less than three-month supply of inventory, anywhere up to $350,000 homes."
Tucson has not been alone in going through this cycle. Another market that feels the pinch of low inventory is Flagstaff, where the home inventory is closer to three-and-a-half months.
"We are 9 percent lower on inventory than we were this time last year, and last year we were lower than the year before. That's been a trend," said Flagstaff realtor Sylvie Stuart.
The issue of low inventory cannot be fixed by traditional homeowners selling their houses, Ruggeroli said.
"There are things that we can do to increase that inventory, and one of those would be new construction."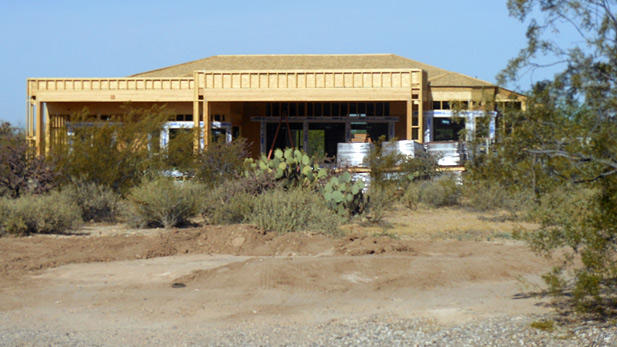 A new home is built on Tucson's northwest side.

Colleen Greer, AZPM
Homebuilding could eventually cause a drop in the pace at which home prices have grown recently, but it would be a ways off.
"We don't really have enough new homebuilding going on to satisfy the population increase that we're seeing," said economist Orr.
So until supply and demand for homes match pace, prices will most likely continue to rise.