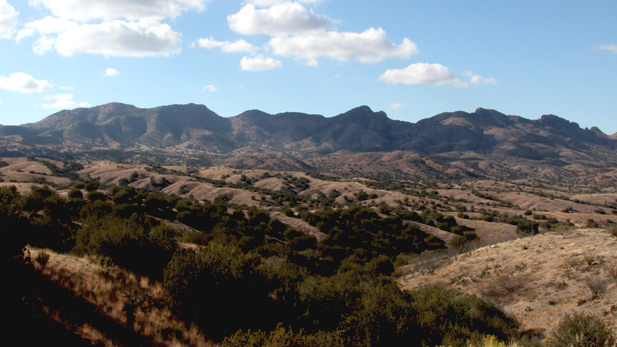 Site of the proposed Rosemont copper mine, looking west from Highway 83.

Mark Duggan
The final record of decision signed by Coronado National Forest Supervisor Kerwin Dewberry is the approval of the environmental analysis for the proposed Rosemont mine.
The document moves the mine one step closer to opening.
The decision brings to a close a three-year debate over the environmental impact of the mine in relation to the discovery of endangered ocelots in the area.
Opponents of the mine said the issuance of the decision does not end the fight.
"It is obviously a premature decision on the part of the Forest Service," said David Steele, with nonprofit Save the Scenic Santa Ritas. "Rosemont and Hudbay have yet to receive the critical and essential Clean Water Act permit, and without that permit the mine will not be able to go forward."
Hudbay Minerals is a Canadian company that owns the mining site south of Tucson.
The Army Corps of Engineers will make the Clean Water Act permit decision. The National Forest still must approve the mine plan of operations. Both of those decisions must happen before any mining operations can begin.
Read the Rosemont Mine Final Record of Decision

View at Google Docs
|

Download File