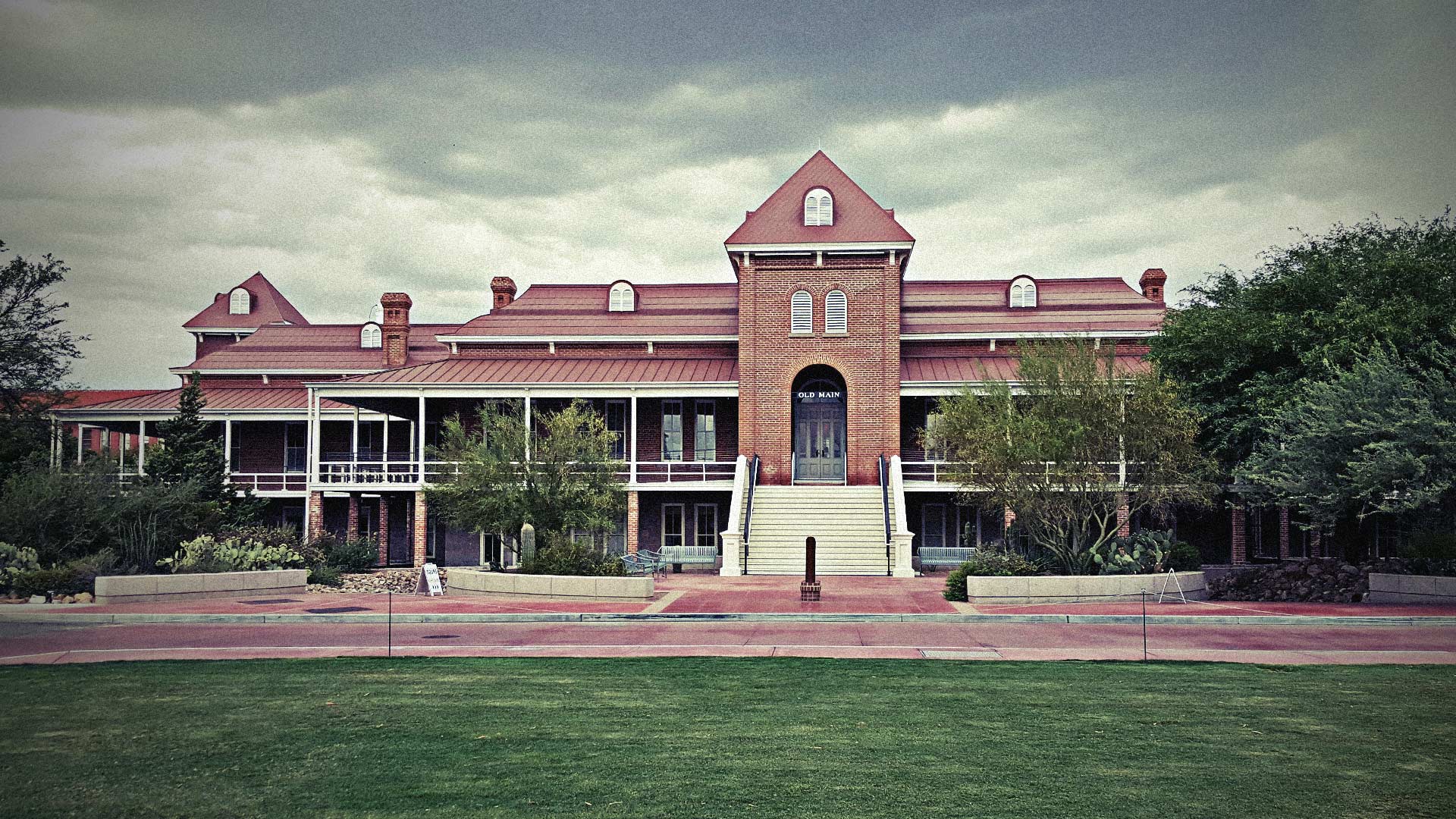 The iconic Old Main building on the campus of the University of Arizona.
AZPM Staff
Tucson Mayor Jonathan Rothschild said he opposes part of a proposal to send sales tax revenues to the state's three universities to pay for campus building repairs and construction.
Rothschild said he'd like to see the state send its portion of the sales tax collections back to the schools, but he's opposed to a part of the proposal that would result in a drop what he says is much-needed funding to cities.
"Universities have taken budget hits in recent years, but so have cities," he said.
Right now, the state collects about $36 million a year on sales tax at universities. The state keeps most of that and sends about $6 million dollars a year to the cities.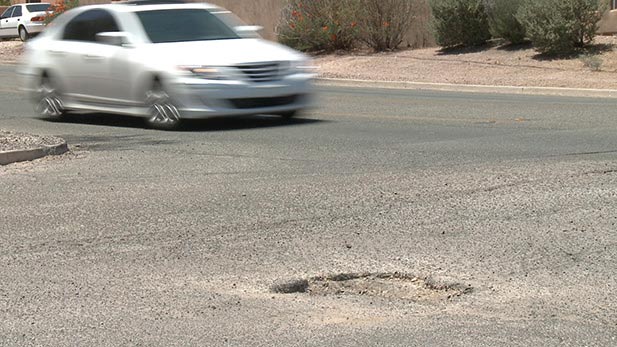 A car travels near potholes on a Tucson-area street.
"And I would argue that we should be allowed to keep those dollars," said Arizona Board of Regents President Eileen Klein. "We can deploy those then for continued investment and reinvigoration in our facilities."
That's exactly what Gov. Doug Ducey has proposed: Send the money back to the schools, which would then match it to create a borrowing authority that would total nearly $1 billion to fund repairs and construction, which have piled up through deferred maintenance.
"This is a chance to wipe that slate clean and make these needed investments," said Klein.
"Whatever the state wants to do to fund universities, we're for. Just don't take it from the cities," said Rothschild. "That's our police, that's our fire, that's our transit, that's our parks."
Rothschild said with just the state portion of sales tax, or $30 million a year, the universities would be able to create an $800 million borrowing authority that would pay for significant infrastructure improvements.
Legislators are considering the proposal in their budgeting process.