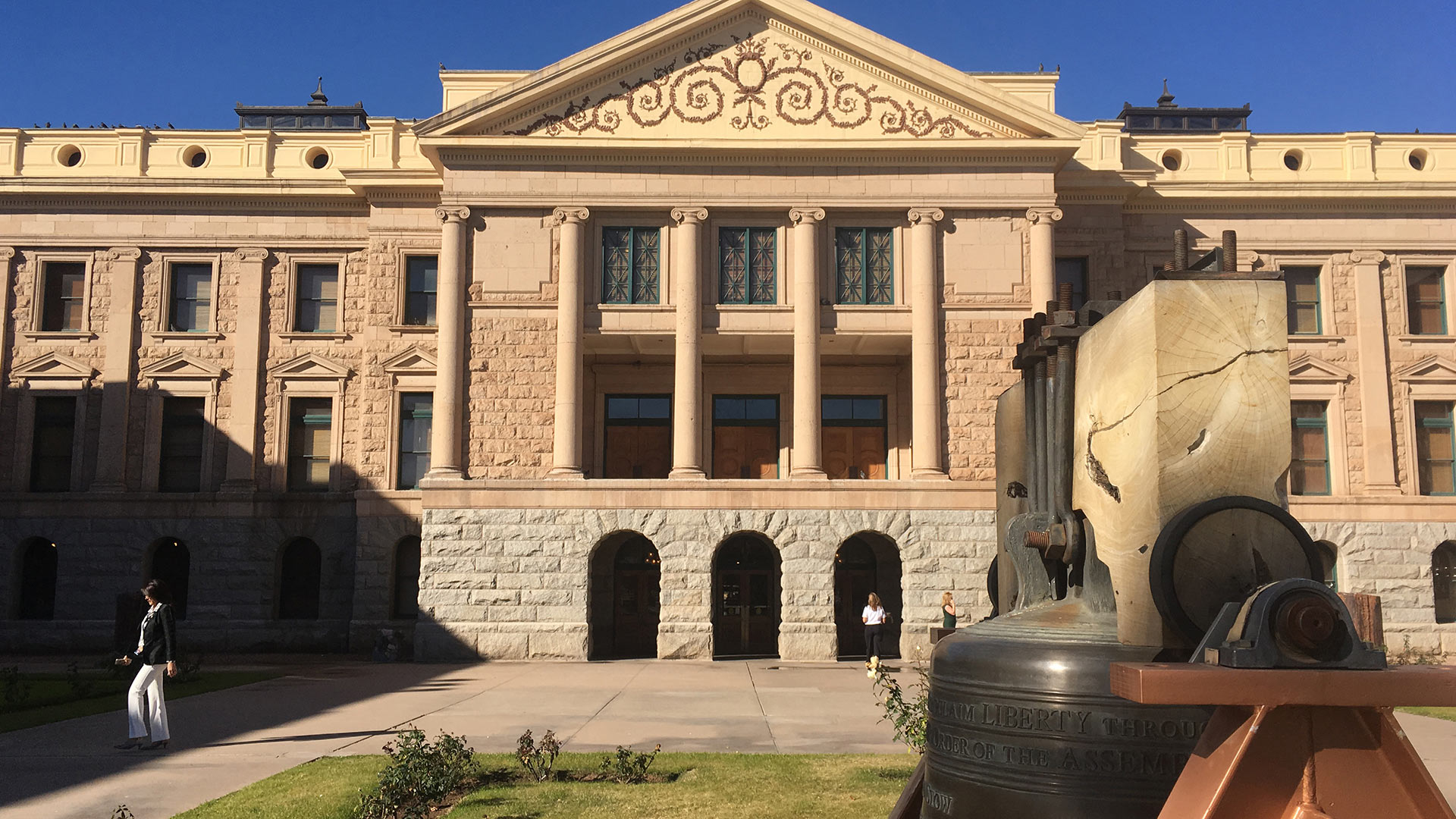 The Arizona Capitol Building. January 2017 (PHOTO: Christopher Conover, AZPM)
The Arizona Legislature adjourned for the week Thursday with no discernible progress on the state budget for next fiscal year, its last remaining big piece of business.
The hangup is disagreement between legislative Republicans and Gov. Doug Ducey over Ducey's proposal to fund building maintenance for the state's three public universities by using campus sales tax collections to leverage borrowing.
Few disagree that Arizona's three universities need more money. The disagreements come over how to accomplish that goal.
Ducey wants a $1 billion borrowing program to get the universities 30 years' worth of money to pay for building maintenance, new construction and research.
His plan involves allowing the universities to keep sales taxes generated on campus and use them as borrowing collateral. That idea would cost cities and counties and as a result many in the Legislature are resistant.
The governor said in an appearance in Tucson Thursday that he is flexible on the Legislature increases university funding.
"Through the creation of the budget, there is some give and take, and we've shown that we are going to be flexible," Ducey said. "But the priority is the universities, the priority is K-12 education."
His funding plan has been a sticking point since he announced it in his State of the State address in January.
Republican legislative leaders also have said they favor more funding for K-12 teacher raises than the 0.4 percent a year Ducey has proposed.