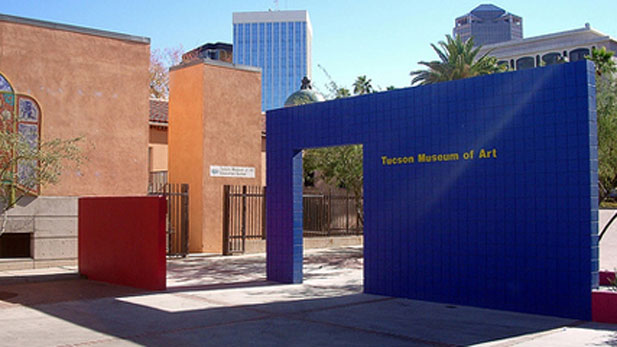 http://www.arizonafoothillsmagazine.com
The outdoor movie series "Cinema La Placita" is returning to downtown Tucson this summer, and for the second year in a row, it will have a new home.
This year, the films will screen in the plaza of the Tucson Museum of Art. Last year, the summer film series moved from its longtime location in the La Placita Village to the courtyard of the historic Pima County Courthouse.
"But as luck would have it, they began their restoration project literally the day after we ended our film series last summer," said Director Erika O'Dowd.
She said the displacement is a sign of good things happening downtown.
"To be kind of displaced by restoration of [the] historic courthouse or redevelopment of La Placita, they're kind of good problems to have," she said. "It's because there's so much going on downtown that we had to find a new home."
And, O'Dowd said, she's excited about Cinema La Placita's new location at the Tucson Museum of Art. There'll be food on sale and, for the first year, visitors will be able to buy beer and wine.
She said the series is much more of a community event than a regular trip to to the movies.
"Over the years we've had people that met and became friends and then the start coming to the movies together."
Cinema La Placita runs every Thursday at 7:30 p.m. from May through August. Chairs are provided, though moviegoers can also bring their own chairs or blankets and picnic dinners. The popcorn is free.
Ok, ten words: "We're moving to the Tucson Museum of Art", "beer" and "wine".

— Cinema La Placita (@cinemalaplacita) April 13, 2017
The schedule for the first four films:
May 4 – Whatever Happened to Baby Jane?
May 11 – Thelma and Louise
May 18 – Butch Cassidy and the Sundance Kid
May 25 – Some Like it Hot