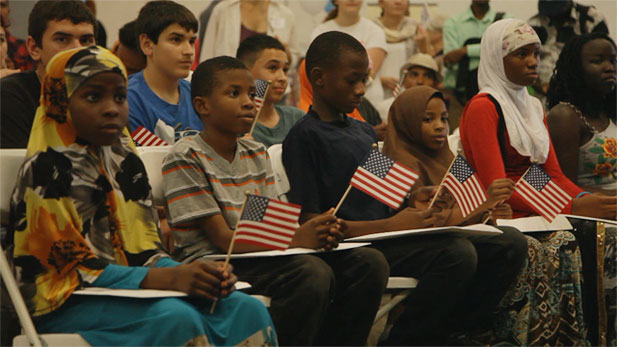 AZPM
Tucson-area nonprofits that resettle refugees are worried that they may have to cut services or close their doors under the refugee ban President Donald Trump is seeking.

Refugee Focus is one of three nonprofit agencies in Tucson that resettle refugees from around the world. Lutheran Social Services of the Southwest runs Refugee Focus, and Connie Phillips oversees the nonprofit.
She said Refugee Focus may have to stop operating if the Trump Administration wins the court battle for the most recent executive order and there is a 90 to 120 day pause in settling refugees.
"Say you run a restaurant and we decide we're going to close your restaurant for four months. You're not going to get any customers. Do you think you could keep your restaurant open for four months?"
Money to run the program comes from federal contracts for resettlement services.
"There's just a lot of uncertainty. It is just highly, highly stressful right now."
The other two nonprofits that resettle refugees in Tucson are International Rescue Committee and Catholic Social Services.