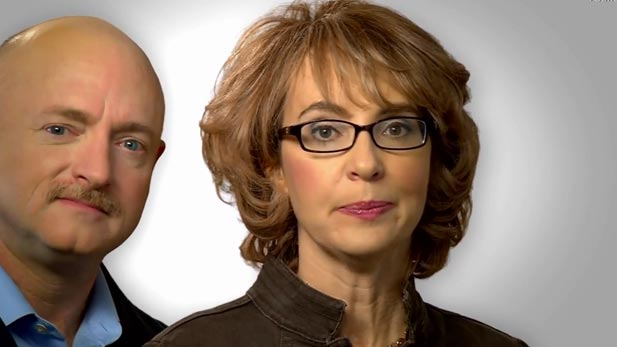 Former Congresswoman Gabrielle Giffords and her husband, Mark Kelly.
A coalition with the goal of creating public policy to prevent gun tragedies was formed in Arizona Thursday by former Congresswoman Gabrielle Giffords and her husband, retired astronaut Mark Kelly.
The group calls itself the Arizona Coalition for Common Sense, and its members set as their goal to "urge their elected officials to advance policies that help keep guns out of the wrong hands and prevent gun tragedies while protecting the rights of law-abiding Americans to own firearms."
Giffords was wounded in a shooting in January 2011 on Tucson's northwest side at a meeting with constituents. Six people were killed and a dozen others were also wounded.
The coalition includes a long list of public officials, clergy and heads of nonprofits and businesses.
Giffords and Kelly also are founders of Americans for Responsible Solutions, a national political action committee with a goal of reducing gun violence through legislation and policy changes.