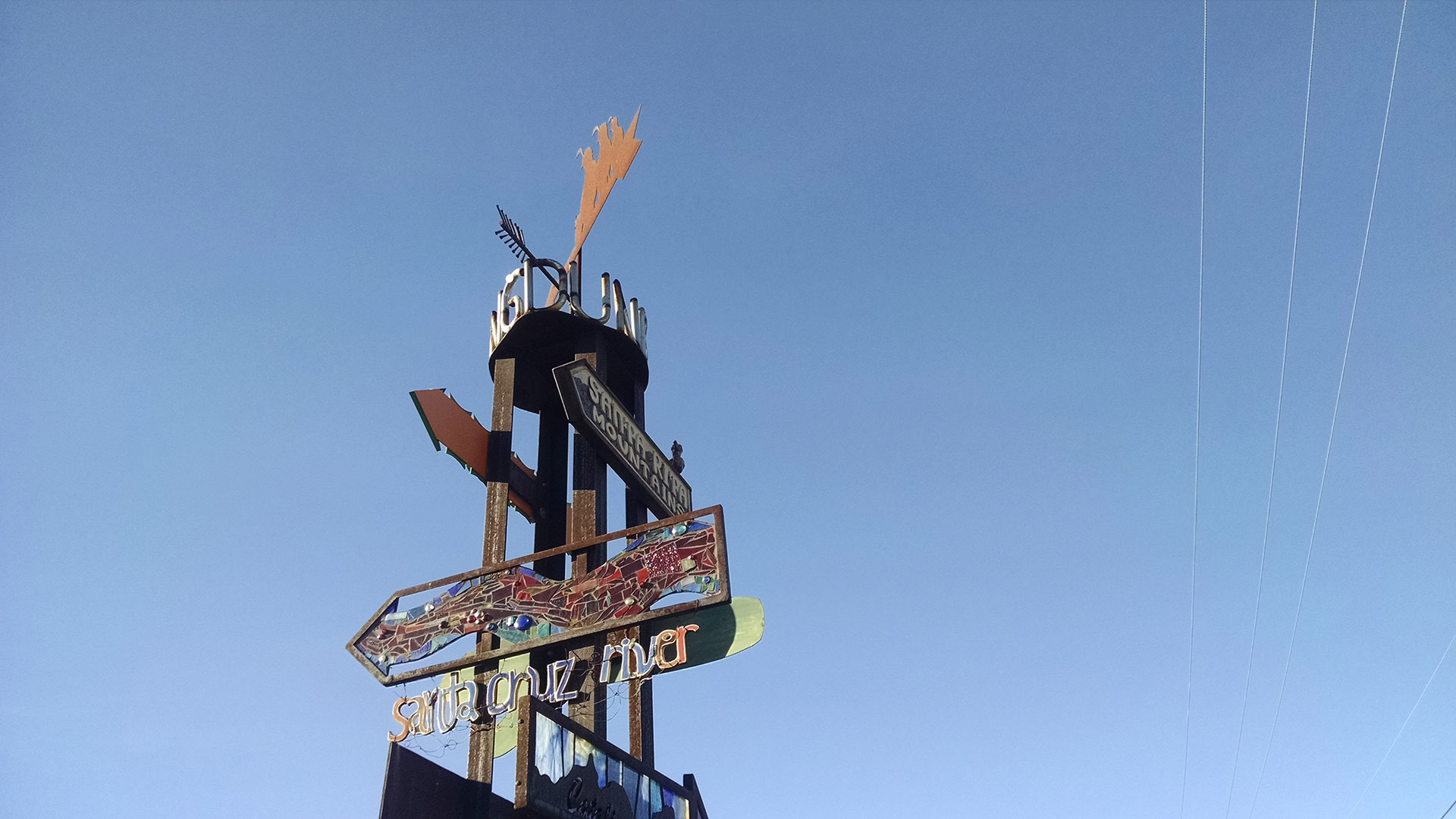 A sign in a roundabout in Tucson's Dunbar/Spring neighborhood.
Nick O'Gara, AZPM
Gentrification, for many, means long-time residents are priced out of their neighborhoods or choose to leave. That's one way to think about it.
But Kelly Smith, a housing affordability analyst at the University of Arizona's Drachman Institute, said the process isn't that one-dimensional and, contrary to popular stereotypes, isn't all bad.
"Depending on who you look at, they're going to measure it in different ways, so there's really no right or wrong way," she said. "And, in fact, there's really no universal definition of it. It just depends on how you define it and what variables you're using."
For now, gentrification is not causing a mass-displacement of lower-income downtown residents, Smith said.
"Actually, gentrification is pretty rare across the country - where people are actually moving out of an area because they're priced out."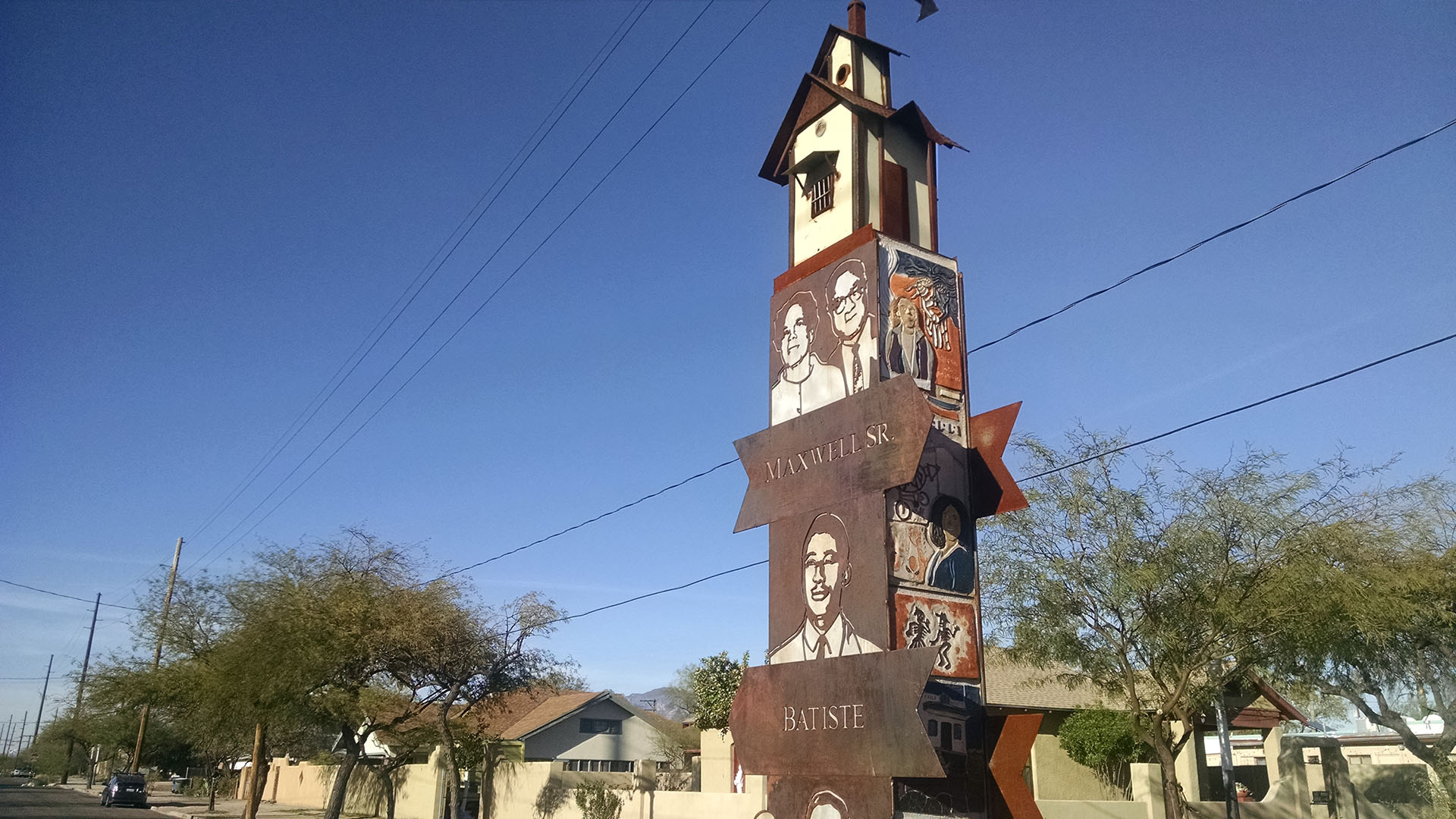 VIEW LARGER A sculpture in the Dunbar/Spring neighborhood.

Nick O'Gara, AZPM
Mack Hawkins, who has worked and attended church in downtown's Dunbar/Spring neighborhood for almost 17 years, said he hasn't really noticed residents moving away due to higher rent values. Rather, he has noticed fewer people being able to move into the neighborhood.
Most longtime residents appreciate the benefits gentrification brings Dunbar/Spring, Hawkins said.
"When something's happening in your neighborhood as far as restructuring places and so forth, to make it nicer — people are happy about that," he said. "Because the owners, their property value goes up some for them. Everybody gets a little happy for that."
Hawkins uses a key word there — owners. Homeowners are more likely to enjoy the effects of gentrification because they are less likely to be negatively affected — i.e., displaced —by it, according to Marilyn Robinson, the president of Tucson's Industrial Development Authority.
"The issue is that many of the people who have lived there historically have not been owners, they've been renters. And when the property values increase, they can't afford to live there anymore," Robinson said. "If they have not been able to purchase properties, then they are pushed out because property values increase, and the cost of living there increases."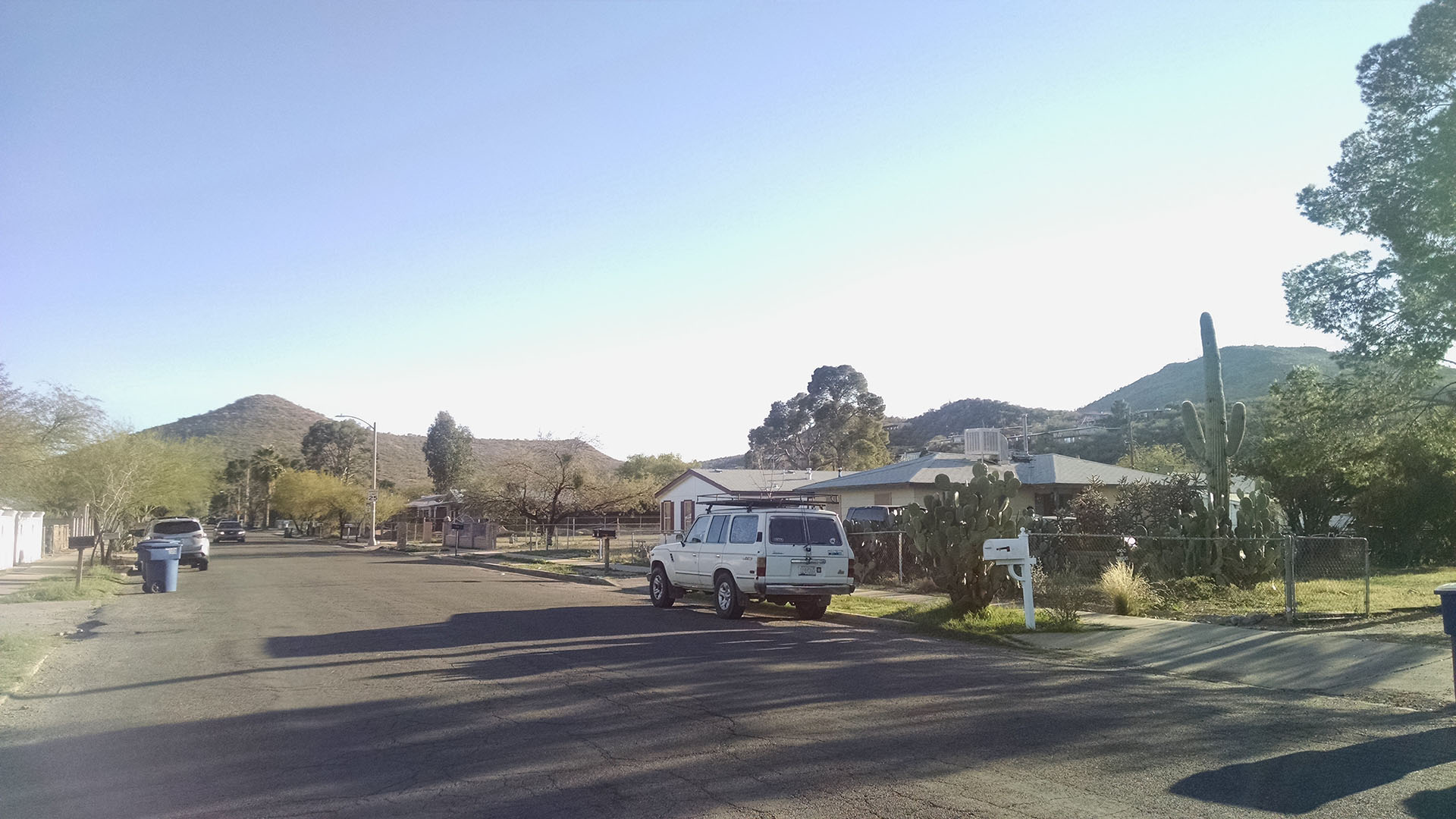 VIEW LARGER Sentinel Peak, at left, and Tumamoc Hill, at right, stand over the Menlo Park neighborhood.

Nick O'Gara, AZPM
One way to drive up home ownership, Robinson said, is through city-sponsored affordable housing initiatives. The city offered plenty of low-income housing options for the downtown workforce before Tucson joined the urban renewal movement in the 1960s, she said. But since then, it hasn't focused on building government-subsidized complexes.
"As we develop our downtown," Robinson said, "Maybe we should be looking at: 'Who are we housing? Are we excluding anyone because of the housing that we're building?'"
Gene Einfrank, the president of the Menlo Park Neighborhood Association, said that though the neighborhood tends to reap gentrification's economic benefits, housing affordability and diversity have been highly discussed issues among residents in recent years.
They aren't necessarily being forced to move away from Menlo Park because of spiking rent prices, Einfrank says, but the concern remains.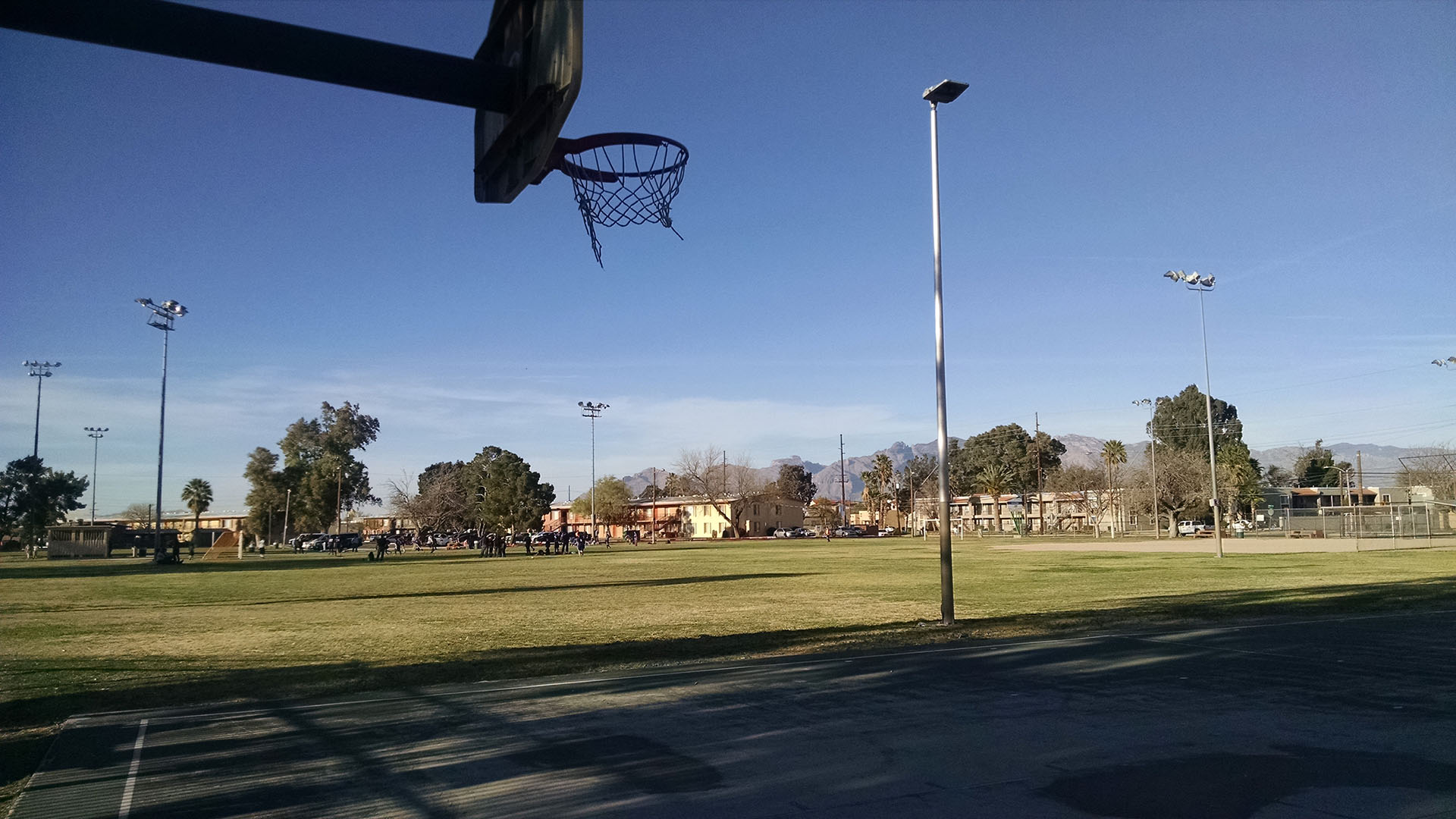 VIEW LARGER Families attend a youth soccer game at Menlo Park.

Nick O'Gara, AZPM
"What determines their comfort level is affordability," he said. "I think that's the biggest issue for people who've lived here for many years, 'Will I be able to keep my home as the taxes increase?'"
Gentrification also pokes at the cultural makeup of downtown's historic communities. Some neighborhoods are especially attractive to possible buyers because they are unique cultural centers. Menlo Park, for example, is a historically Mexican-American neighborhood, and Dunbar/Spring is historically African-American. Gentrification could alter, or even eliminate, the cultural identities of these neighborhoods.
It's important to preserve these identities, Robinson said, and providing affordable housing is key in doing so.
We need to make sure that we're diversifying and being inclusive in our development patterns," Robinson said. "It's not easy, you know. It's not easy."
Robinson and Smith both note that Tucson will probably never gentrify on the mass scale seen in cities like Austin, Brooklyn and San Francisco.
Income levels here aren't as high as they are there, and Tucsonans gentrifying downtown aren't necessarily earning extremely high incomes, anyway, Robinson said. They're mostly young millennials and families who tend to be lower-middle class earners.