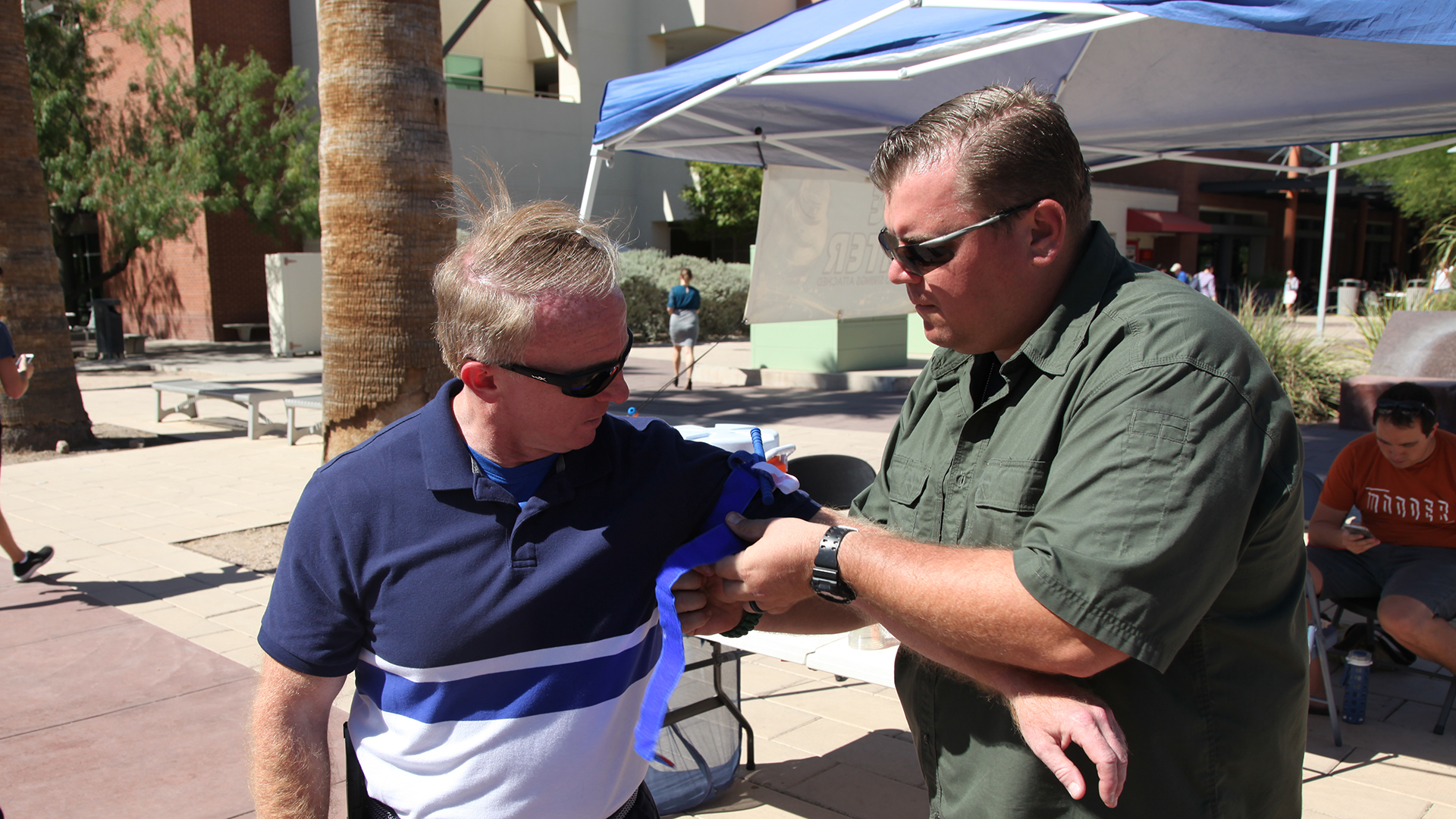 ICSAVE's Bruce Whitney (left) and Mark Lytle (right) demonstrate how to use a tourniquet. Both men work for fire departments in the Tucson area and volunteer with the group.
Zac Ziegler
Making everyone "immediate responders" is the goal of Integrated Community Solutions to Active Violence Events or ICSAVE.
The nonprofit, staffed by volunteers from local law enforcement and fire departments, offers free training in first aid, CPR and active-shooter response.

The group was on the University of Arizona campus mall Tuesday afternoon talking with students about the free training programs.

Many of the students and staff stopping to chat had the shooting in Las Vegas on their minds.
"If this happens again, I want everybody trained because I want to be able to save as many people as possible," said Bruce Whitney with ICSAVE.
The group formed 10 years ago and became a nonprofit in 2016.
Whitney, who is also a firefighter with Northwest Fire, said when he arrives at a scene he is happy to see a member of the public trying to give aid.
"We are all family, the community is family and to know that basically men and women and sometimes even children are trying to do their part," said Whitney. "It fills me a tremendous sense of pride to know that others feel the way we do."
He said in an emergency it is "better to do something than nothing."