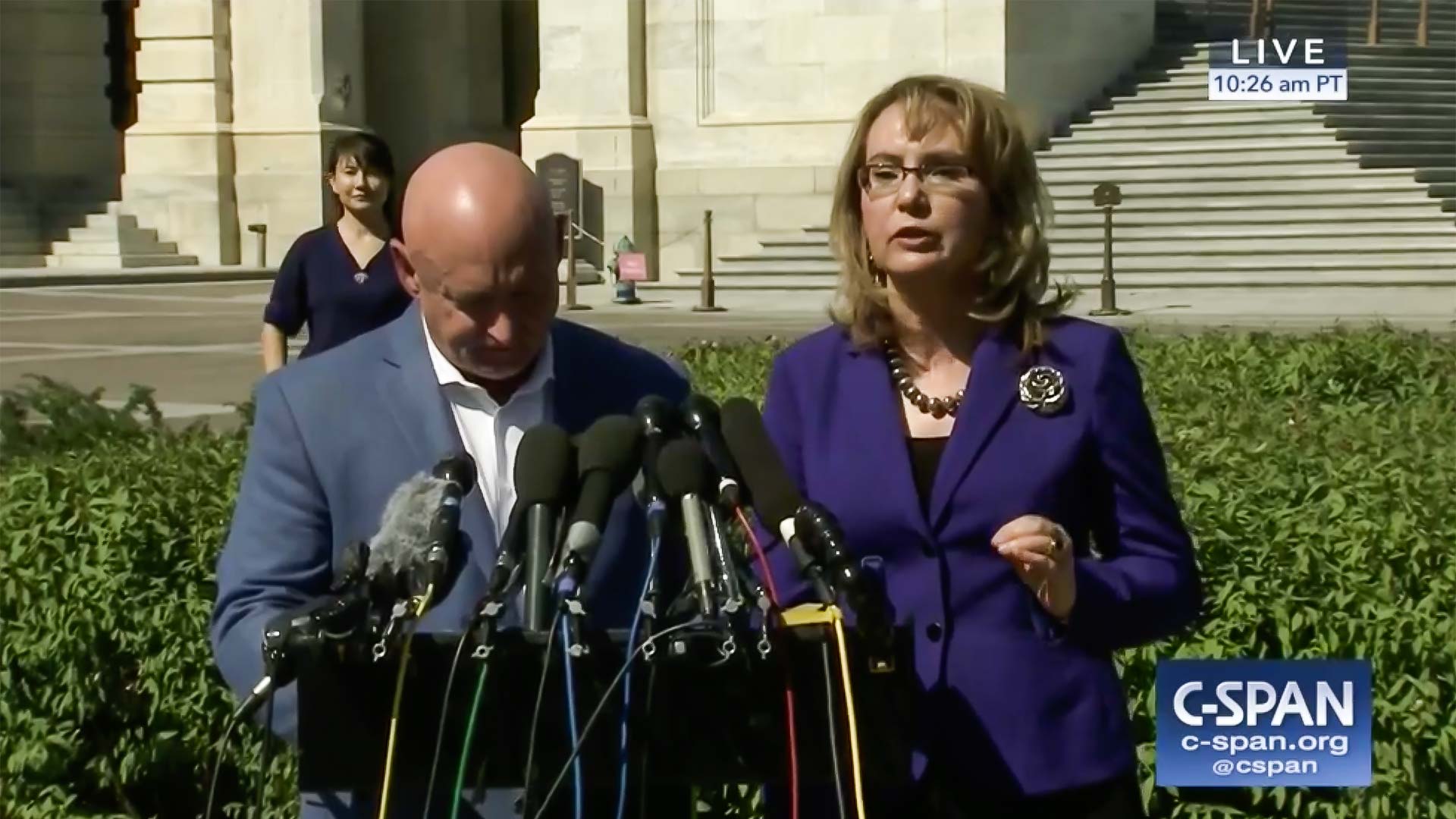 Retired astronaut Mark Kelly and former Congresswoman Gabrielle Giffords speak on gun control Oct. 2, 2017, the day after a mass shooting in Las Vegas.
C-SPAN
Former U.S. Rep. Gabrielle Giffords and her husband Mark Kelly are calling on Congress to act now on gun control legislation.
At a Capitol Hill news conference Monday, they called for universal background checks. Kelly said the Second Amendment is important but that it is time for Congress to stop talking and start acting.
"We can respect the Second Amendment and the rights of responsible gun owners, and at the same time we can keep guns out of the hands of criminals, domestic abusers, potential mass shooters and idiots," said Kelly.
Kelly and Giffords founded Americans for Responsible Solutions to advocate for stronger gun laws after the 2011 mass shooting in Tucson.
That incident left six people dead and 13 wounded including Giffords.
Kelly said that thoughts and prayers of elected leaders after mass shootings are not enough. "Your thoughts and prayers aren't going to stop the next shooting. Only action and leadership will do that," he said.
Some at the news conference questioned whether Monday was the best time to hold such an event.
In light of the shooting in Las Vegas, there was no better time, Kelly said.