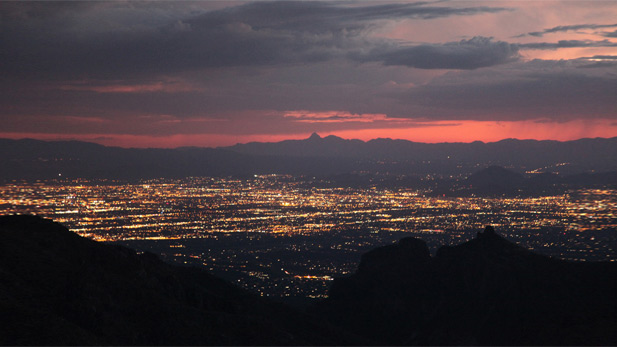 Tucson city lights at dusk

Mark Duggan
Census data shows the Tucson-metro area crossed the million-person mark.
Official estimates now show Pima County had 1,004,516 residents in 2014.
The area added 6,466 residents last year. That comes after sub-5,000 growth for 2012 and 2013.
There were 11,980 births in metropolitan Tucson, and 9,087 deaths.
Net migration to the area was 3,121.
Pima County's population went exceeded 1 million in 2008, but dropped back under that mark in 2010.