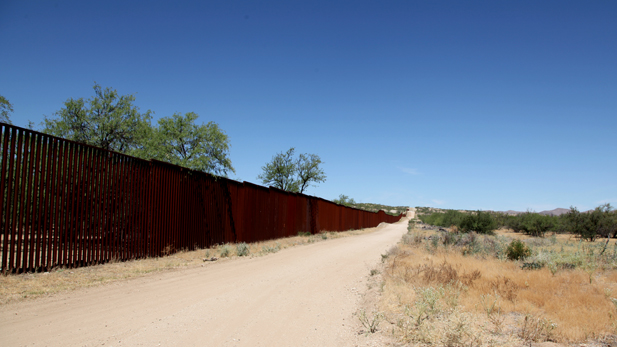 The international border fence in the Arizona desert.

Fernanda Echavarri, AZPM
Two Republican members of Arizona's congressional delegation Tuesday proposed higher penalties on drug spotters, the people who act as lookouts for drug smugglers along the U.S.-Mexico border.
Rep. Martha McSally and Sen. John McCain introduced identical bills in their respective chambers calling for sentences of up to 10 years for people convicted of drug spotting, and up to 20 years if the spotter was armed. Currently, a McSally spokesman said, many spotters are charged with conspiracy, and it has legal complexities that can lead to shorter sentences.
"During multiple trips to the border, I've seen where these spotters operate from and heard frustrations from ranchers and Border Patrol about the lack of consequences and penalties spotters face," McSally was quoted in a press release as saying.
The press release said it was the first piece of legislation on which McSally has been lead sponsor since she took office in January.
Read the bill here.